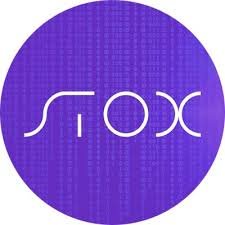 Before you think that this is just another cryptocurrency exchange that has appeared on the market and that this has been done before, then it's worth just waiting a moment to hear a bit more as to what Stoxum is all about. The reason for this is that, even though the idea itself is not exactly brand new, what they are attempting to do on their platform is slightly different to the majority of exchanges that are out there right now.
Check their website here

What is Stoxum?
The people behind Stoxum do state that they have a world first approach, but let's put that claim to one side right now. What they do have is a decentralized exchange that not only allows for the trading of cryptocurrencies on the platform, but also they provide an aggregate pool of liquidity, which is something that requires a bit more of an explanation.
What they are saying is that any holder of their tokens then becomes part of the ownership of the exchange and it opens up the possibility of them generating revenue as a direct result. They have also noted that 100% of the tokens are going to be released during the ICO which is certainly very unusual in its approach.
If you own tokens, then you will be provided with all kinds of stats from a financial point of view and they also note that it opens up the possibility of other opportunities that could arise via the platform. In other words, they are trying to state that if you join them with their project then there is a very real chance of you earning some revenue from your investment as well as getting in early on future possibilities.
The Technical Aspect of Stoxum
The first thing to note is that the platform is going to be open to other applications being developed which could further enhance the exchange in various ways. However, they do say that the master node is going to be distributed to different exclusive users with there being a real emphasis on everything having to remain decentralized every step of the way.
However, from a technical perspective, there's nothing complex about the exchange as it simply follows what everyone else is doing from a buying and trading perspective. The actual key to all of this is the structure that lies behind the scenes with the revenue side of things with 100% of the profits being shared out as a dividend to each 'stakeholder' in the company. Aside from that, fees are included in transactions, buyers and sellers deal with one another to find a suitable trade, and then all of those profits, and transaction details, are shared with the owners of tokens.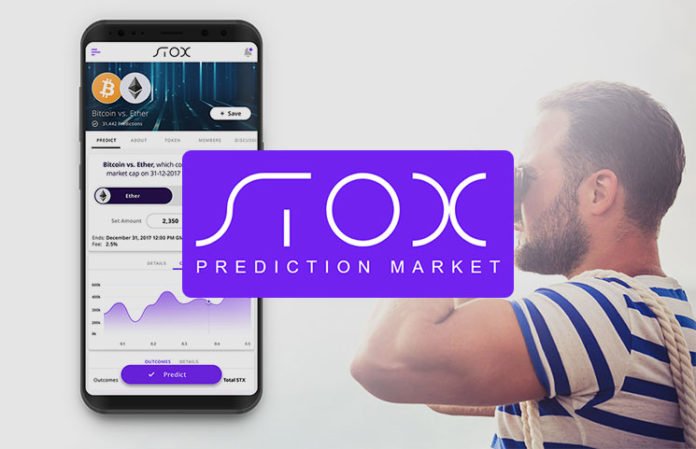 The Advantages of Stoxum
The main advantage is linked to the dividend side of things rather than the exchange itself. After all, the exchange is straightforward offering the same thing as elsewhere. However, the ability to earn money from your original investment, and to do so on a regular basis, will be a draw card for a lot of people. There is also a real sense of being open to what is going on since they provide everyone with a breakdown of the financial transactions that have taken place on the platform offering complete transparency every step of the way.
So, you can look at Stoxum as being a completely different form of investment to the norm which could help them to stand out from what is becoming a rather competitive industry.
The Financial Aspect and the ICO
When 100% of the tokens are being released to investors, understanding the financial implications becomes even more important than before. So, the first thing that we see is the way in which they are able to accept a number of different cryptocurrencies for taking part in the ICO. This includes ETH, BTC, LTC, BCH and XRP.
Check updated prices here
They will also be looking at launching 200 million tokens with 100% being made available during the ICO. However, any tokens that are not sold by the end of the ICO are then going to be burnt providing the finished number for the project.
During the ICO, the exchange rate that has been established is set at 1 STM equating to 0.00002 BTC providing a sense of the potential value being placed on the company itself. There will also be both a soft and hard cap put into place with the soft cap being set at $2 million and the hard cap is higher at $30 million.
It's also worth noting that the reason for the ICO is to raise funds for a marketing campaign to really help the exchange to take off. That is why 50% of the money raised is going to go into this area which does make sense when you consider the exchanges that they will be coming up against.
Overall Conclusion About Stoxum and the ICO
By offering 100% of the profits to the holders of tokens, the people behind Stoxum are certainly trying to do something completely different and for that they should be applauded. However, getting yourself established in the exchange market is not easy, so this could mean that it turns into a bit of a slow-burner but even that should not prove to be too problematic.
Also, there is perhaps less of a need for you to have a technical understanding of things in order to take part thanks to the transparency that they are going to offer. After all, your main concern should be what you can make from the investment but that is certainly tied to how well their marketing campaign works at the outset. Furthermore, there's no need to be worried about the way in which 100% of the tokens are going to be made available because it does make sense with what they are planning on doing.
So, is it worth investing in the ICO? The answer to this question should hopefully be yes, but only if you have patience and able to look at the longer picture rather than a fast turnaround. Generating recurring income from your investment is certainly a good idea so look at it more as an earning opportunity rather than anything else.
Website: Stoxum