So I am one of those fools who bought XRP near the ATH a few years ago.
I was making money on alt coins hand over fist, and figured ripple was my next big thing.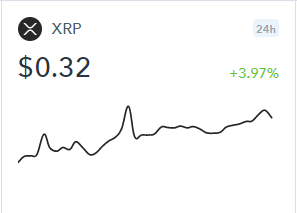 Did not put myself in a bad position since I diversify and never invest too much, but I was left holding the bag.
On 2-28-19 Coinbase announced that they were allowing XRP to be purchased on their platform. This is huge news for the cryptocurrency as Coinbase is the main FIAT transaction portal available to US residents. It has been about 24 hours with no real price surge, and the price surge may in fact not come without the crypto market as a whole recovering.
I am cautiously optimistic, and will continue holding these bags waiting for a cash out moment.