Here it is in all it's glory. I know my cable management is not the best, but I'm going with it.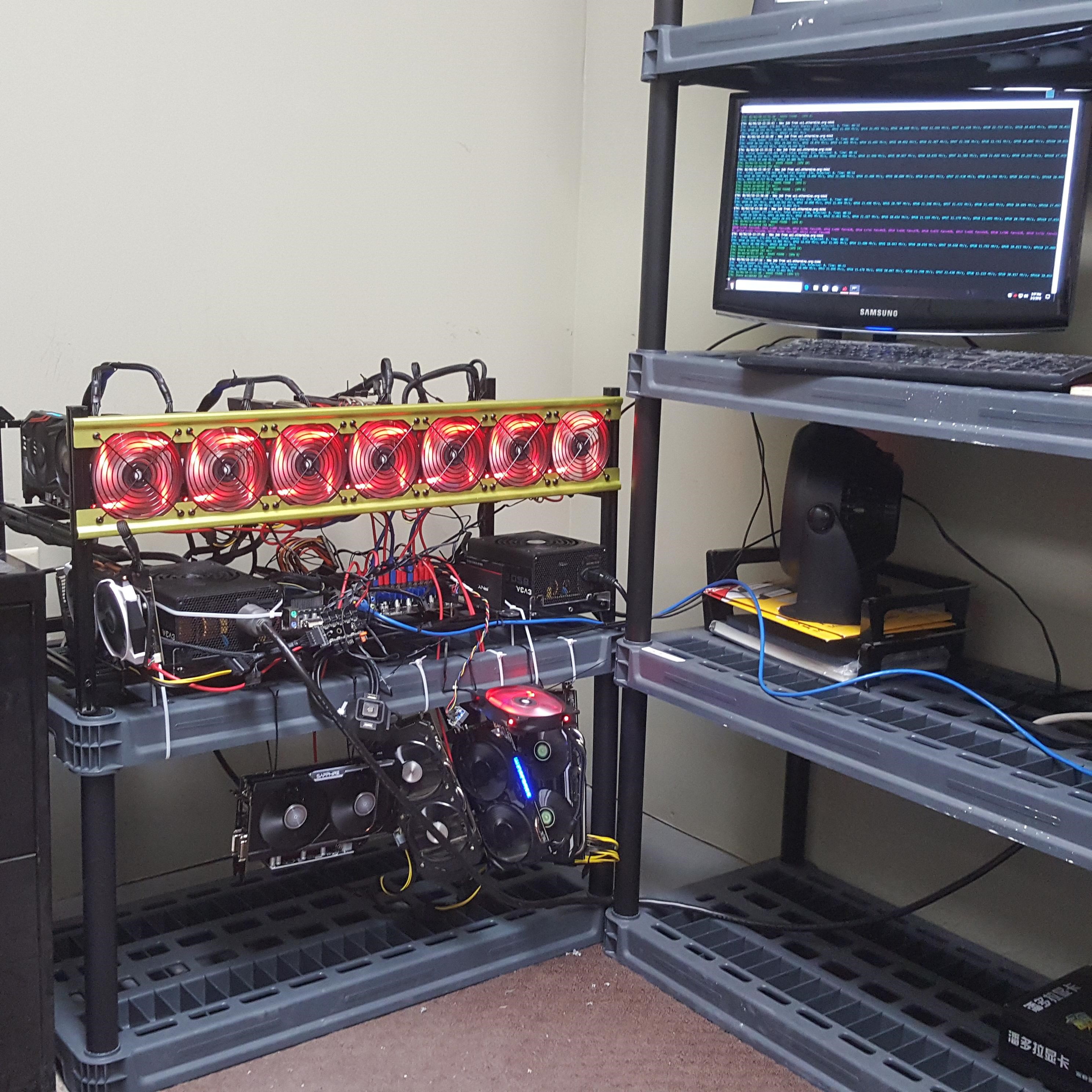 I'm using the Asrock H110 Pro BTC+ Motherboard. You can see that I needed to wrap the risers in electrical tape because they got so close.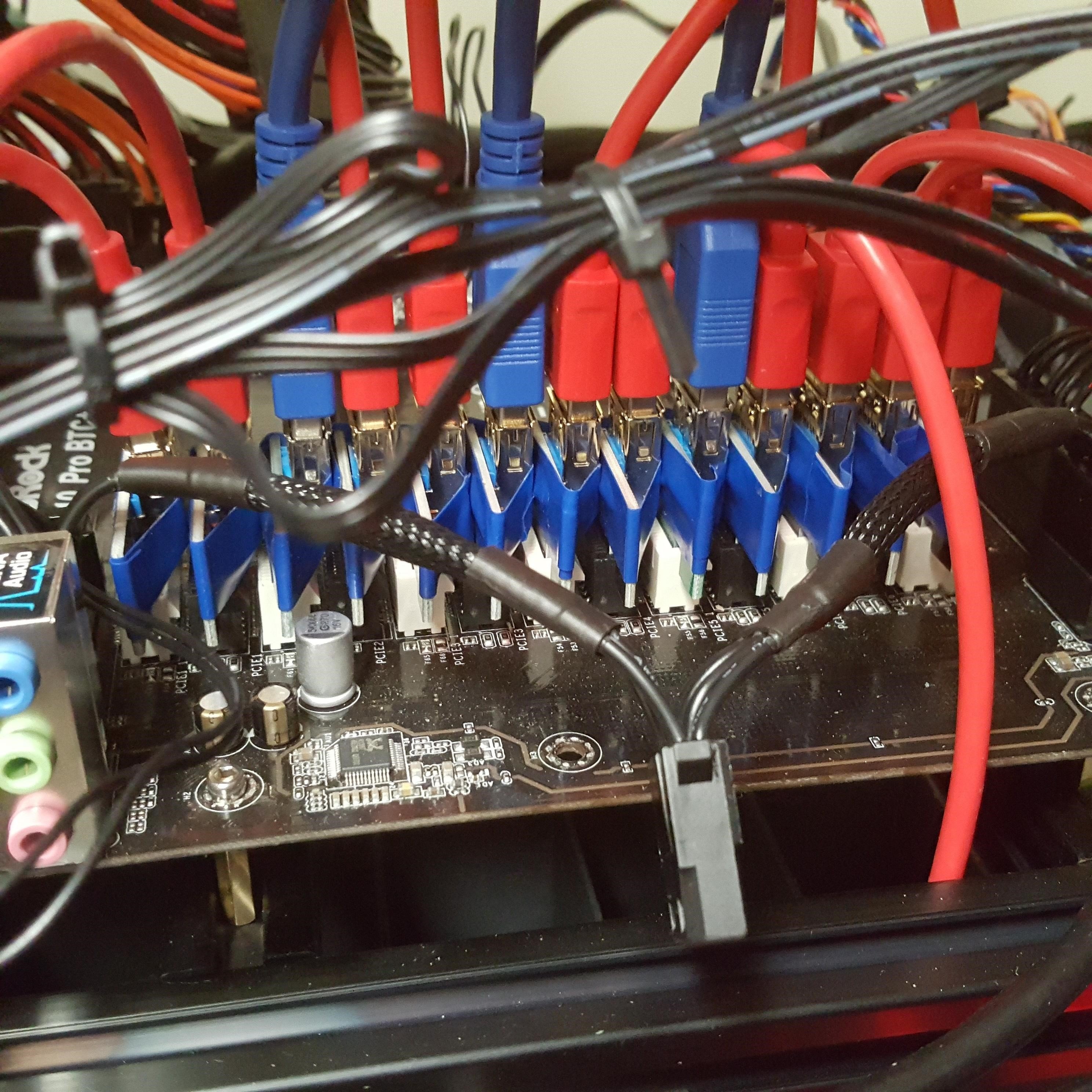 I've got (1) 580 in there and the rest are a mix of 380's and 380x's.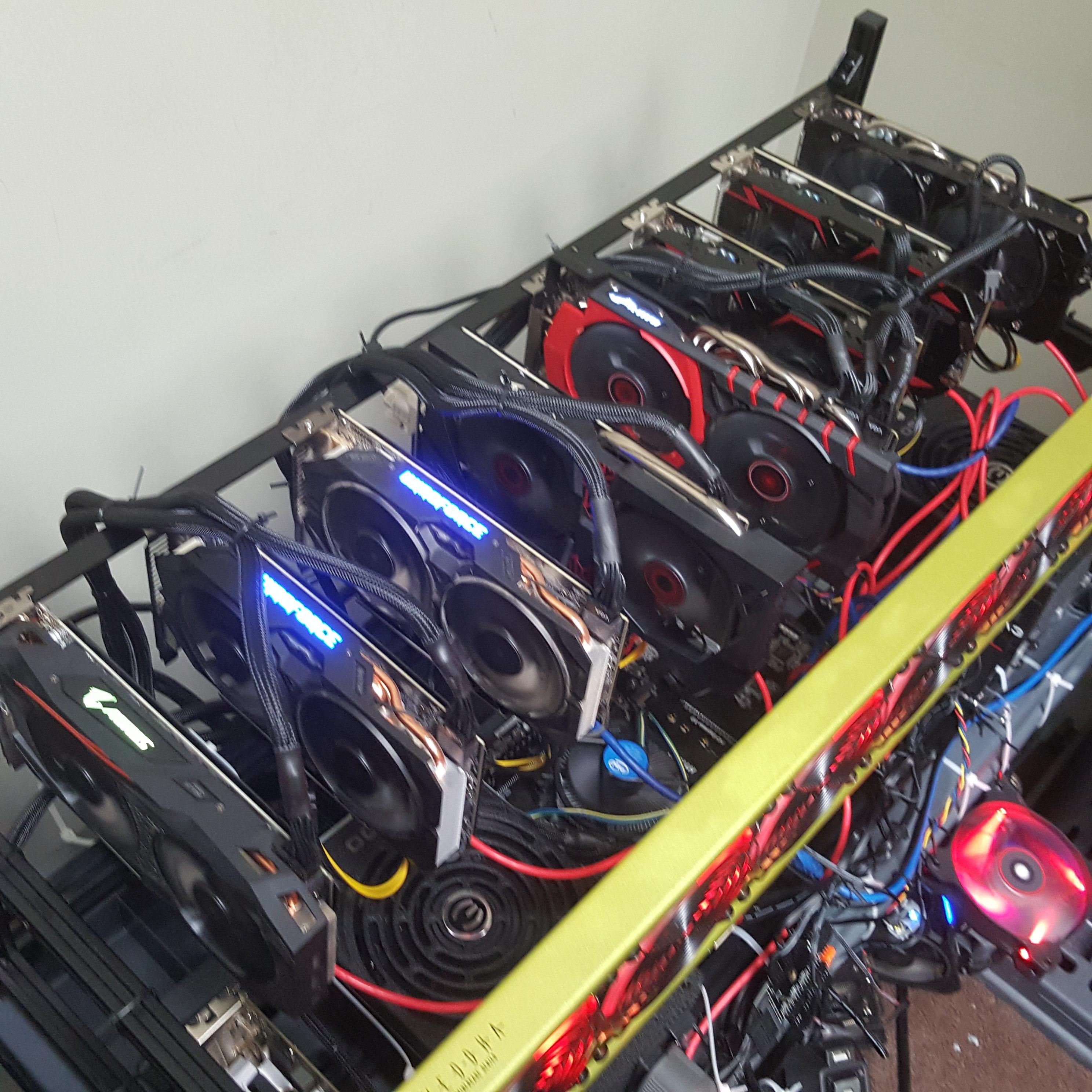 I've set the radeon settings to compute and it's pulling in 278.5 Mh/S. No bios mods. If you are running 13 gpus on one motherboard, make sure you set your virtual memory up pretty high. I had it set to 32gb, but I kept getting errors (OpenCL stuff). I reset it to 64gb and everything is working fine.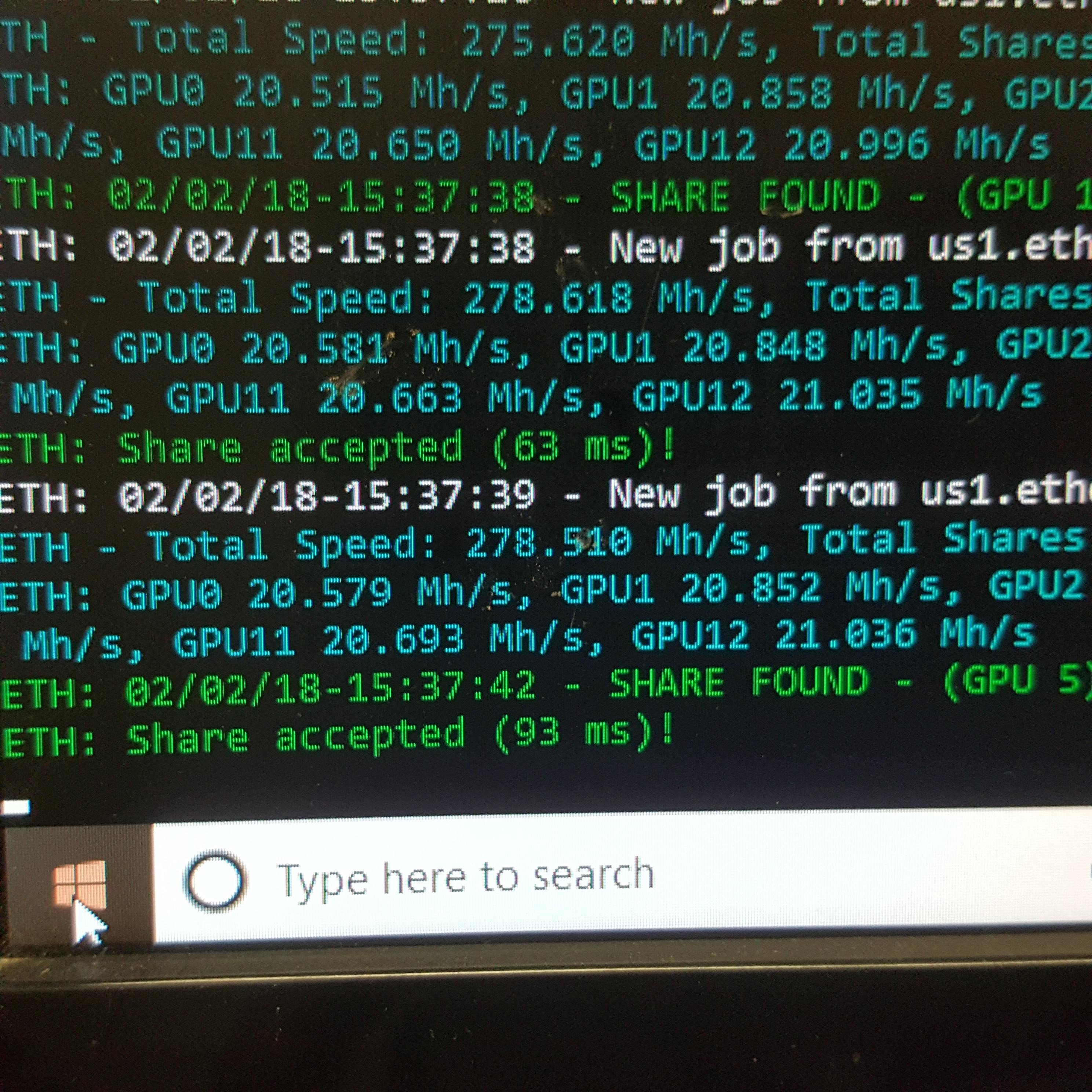 The cords are messy I know. I'll clean it up when I have some more time. Thanks for looking.