Ok, so I finally got around to putting my rigs into some nice frames. I've got two of them 100% completed.
I bought these on Amazon and I think they are as good as they come. Make sure you buy the deluxe frame.
https://www.amazon.com/gp/product/B078LKB8V6/
This picture is of two of the 6-gpus stacked. I've got a KVM switch there to switch between each rig. I've got another 6-gpu frame on order and I'm planning on stacking it on these. Red fans this time.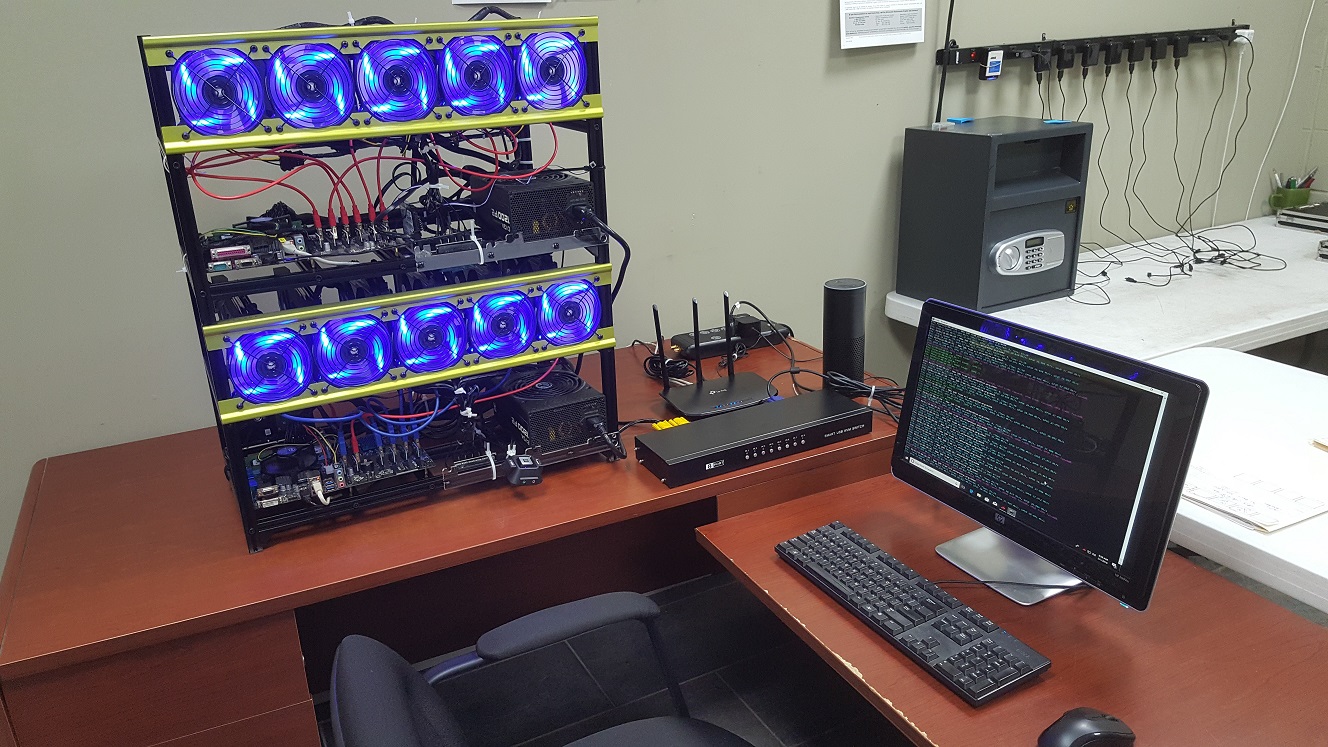 This is my 13-gpu rig. I'm waiting on fans, psu, and some more risers to complete this one. I'm going to be switching out the 1200w psu on the right with a 850w since it's only going to be running 4 gpus. I'll use the 1200w in the next 6-gpu build that I'm putting together next week ... hopefully. The frame is for 8 gpus, since they don't make a 13-gpu rig frame, so I'm just going to hang 5 more below it on this plastic shelf. I know this one is really messy, but I'm waiting to get all the parts before I strap everything down.
I've updated the Radeon settings software and I've set everything to compute mode. My r9 380's are all getting 22-23 Mh/s and my Rx 580's are getting 28 Mh/s without any bios mod. I got the 380's to put out 25 Mh/s, but they aren't stable. Also, for some reason at those speeds they aren't stable dual mining, so I'm just mining Ethereum at the moment.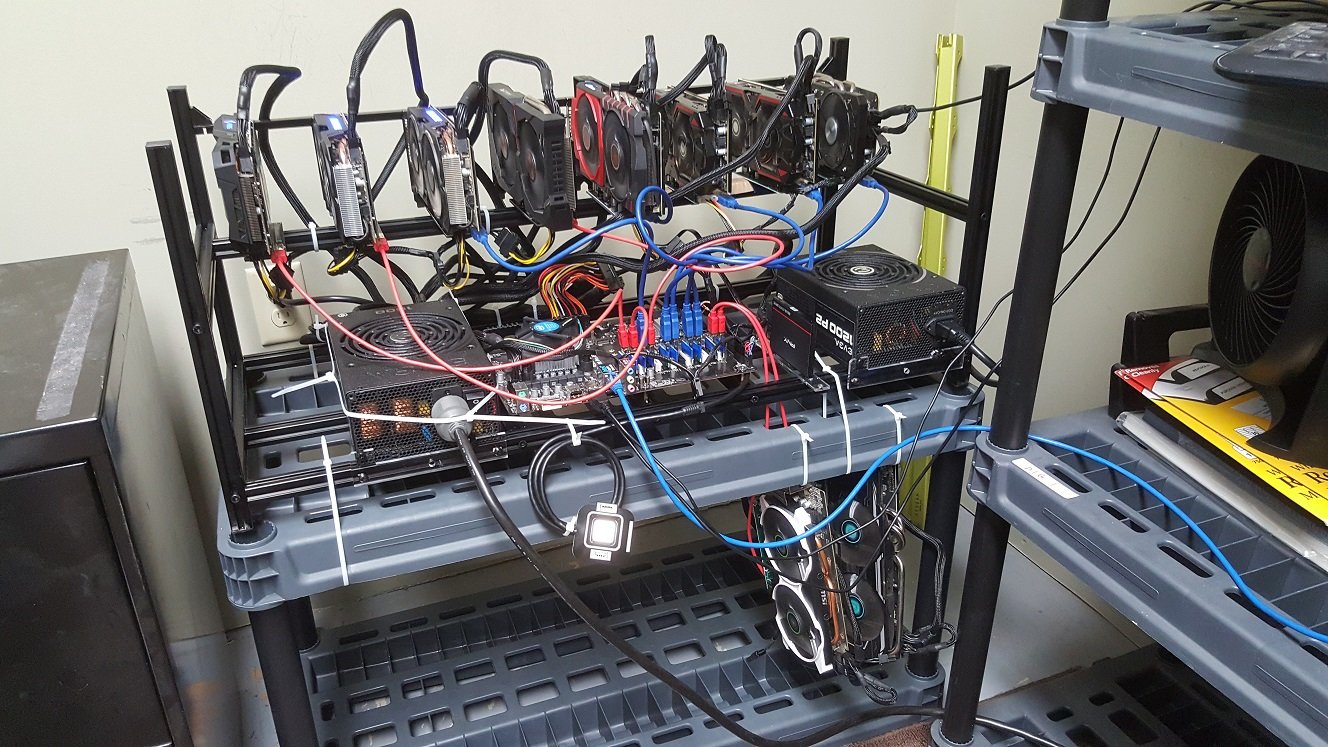 This is my little helper that I had this weekend. We had a good time putting these all together.