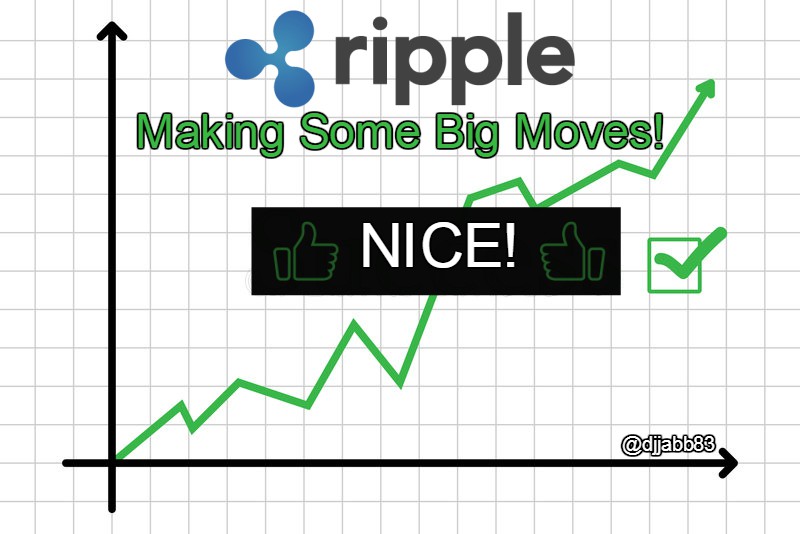 Ripple, the cryptocurrency everyone loves to hate, has made some big moves lately and is gaining some steam behind their campaign. Partnerships with some big names may just project this coin to the moon.
Everyone loves to hate Ripple (XRP). To many, this coin represents everything that is wrong with the blockchain. The belief is, is that it's a centralized currency and that the owners of Ripple hold 60% of the total coins in circulation. The other 40% is sold off to investors, banks, and exchanges. Today Ripple announced a huge new partnership with the Saudi Arabian Monetary Authority, the central bank for the Kingdom of Saudi Arabia.
Ripple's new partnership with the central bank was written to pilot instant cross-border payments on a blockchain among domestic banks in the region. The pilot will enable banks to transact using Ripple's xCurrent, an enterprise blockchain software that powers end-to-end tracking of payments and instant settlements around the world. The first-of-its-kind pilot involving a central bank will also see the Kingdom of Saudi Arabia plugged in with access to over 100 financial institutions – banks, payment providers and more – on RippleNet, Ripple's enterprise blockchain network. But wait, there's more good news for Ripple.
A few weeks back we caught rumors of Western Union having talks with Ripple to adopt it's XRP cryptocurrency for real time settlements. Well, we got those confirmations. Western Union CFO Raj Agrawal confirmed the long-rumored partnership during an interview with Bloomberg, stating that the company was testing the efficiency of blockchain transactions. This would be a huge win for the Ripple team. As it seems they have been making all the right moves.
So, is Ripple still a crypto that you will not have anything to do with? Or do you think there could be some good coming from them in the future? Let me know what you think.
Please Feel Free To: