Every Day, Thousands Of People Are Forced To Either Leave Their Homes Because Of War, Poverty, Violence Or Just Because They're Looking For A Better Lifetime. A Total Sum Of 258 Million People Is Trying To Change Their Place Of Residence For A Better Tomorrow. A Lot Of Grands, Funds Etc. Are Traded To Solve The Problem. Thus, The Question Arises. Is This Volume Of Money Directed Where It Should Be Traded?
WHAT WE WANT TO DO — "SOLUTION"
We Believe In The Blockchain Technology. Also We Believe That With The Blockchain We Can Provide Answers And Solutions To This Huge Problem. We Are Building A Blockchain Technology Platform For Refugees' Projects. This Platform Is Accessed Through RefugeCoin, A Cryptocurrency Token Based Upon Ethereum Which Allows The Holder To Nominate And Fund These Projects. Users (Refugees) Of The Platform May Have Direct Access To The Funds (Through Ethereum) For Which They Are Intended By The Agencies Simply By Opening A Wallet. In This Way, We Give The Possibility For Refugees To Have Access, Through The RefugeCoin, To Basic Necessities, Pharmaceuticals, Water Etc. In This Way We Are Developing An Ecosystem That Empowers Refugees Through Financial Inclusion.
The Need
In Europe the unexpected increase of the migration rate has been high and therefore has not worked well, although significant progress has been made at all levels. This challenge has surprised Europe and the Member States not being able to manage this situation in the first place. In recent years, misunderstandings and misconceptions have been made clear, a difficult move to make the most of legitimate immigration and, in particular, to strengthen vulnerable groups such as children and women. As a result the founders of the Refuge Coin which are also residence of Greece have experienced deeply the massive migration flow and all that this entails. In view of the ongoing effort of the daily survival of migrants, we have made it a priority to strengthen refugees in better access, such as shelters, health services and education. The Europe union, within the implementation of European rules and institutions, strengthens the integration of the immigrant community into areas such as asylum and security and thus incorporates the right of residence of recent arrivals and not only. Refuge Coin (RFG) cryptocurrency is a source of money gathering where distribution and management are properly implemented through legitimate processes. This money has several carriers with immigrants have secure access to goods and services by businesses and government agencies. Various investigations and appropriate calculations show that if there was a 1% reduction in remittance costs, 30 billion dollars could be released every year. We must strongly support the G20 agreement to reduce take-up costs. Without any doubt, initially there will be difficulties, accounting, financial policies, but these will have to be adjusted according to the benefits that will come in the future. In fact, one thing is clear that no country can handle the refugee issue on its own. The power that cryptocurrency holds is unlimited, time has come to vision a better future, for us, our children and generations beyond. All together we can make a difference.
SOLUTIONS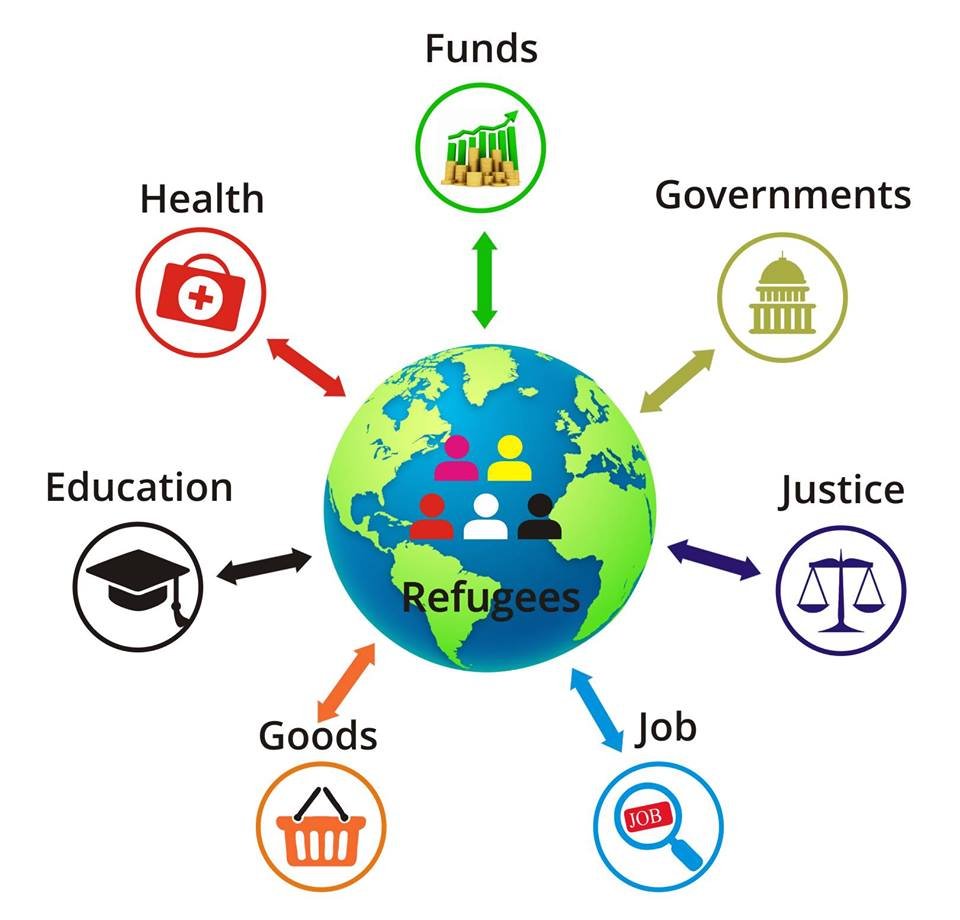 To help improve immigrants' well-being, we have created the Refuge Coin (RFG) cryptocurrency, which aims to improve living standards and to make use the facilitation of all kinds of sustainability transactions. Below we analyze the use and control of our cryptocurrency, which are as follows:
The creation an electronic wallet for transaction processes of all business-es with the migrants, organizations, etc. a gateway for easier acquisition of basic material goods, health services and education.
The creation of Refuge Coin blockchain for the registration of immigrants at reception points with the possibility to completely update individual data, such as:(name, surname, sex, country of origin, education etc.) in which the history and movements can be stored in order to manage the fund capital that is intended for the immigrants.
Communication with EU institutions, international amnesty, humanitarian organizations etc. with the aim of presenting and informing institutions about the ecosystem that we are developing and in particular the range of benefits and its action.
Communication and update with NGOs to the intention of presentation and the implement our ecosystems study.
The insertion to cryptocurrency exchange markets.
Communication with migrants' countries of origin to present the creation of a program and also unique software for the registration of individual mi-grant database with the significant advantage of an accurate interaction through the confirmation of personal data.
The Creation
Essentially the creation of the Refuge Coin (RFG) cryptocurrency is a source of money gathering where distribution and management are properly implemented through legitimate processes. This money has several carriers with which migrants have secure access to goods and services by businesses and government agencies. Finally, with the creation of the refuge coin (RFG) we want to help reduce remittance costs to make life easier.
Our Goal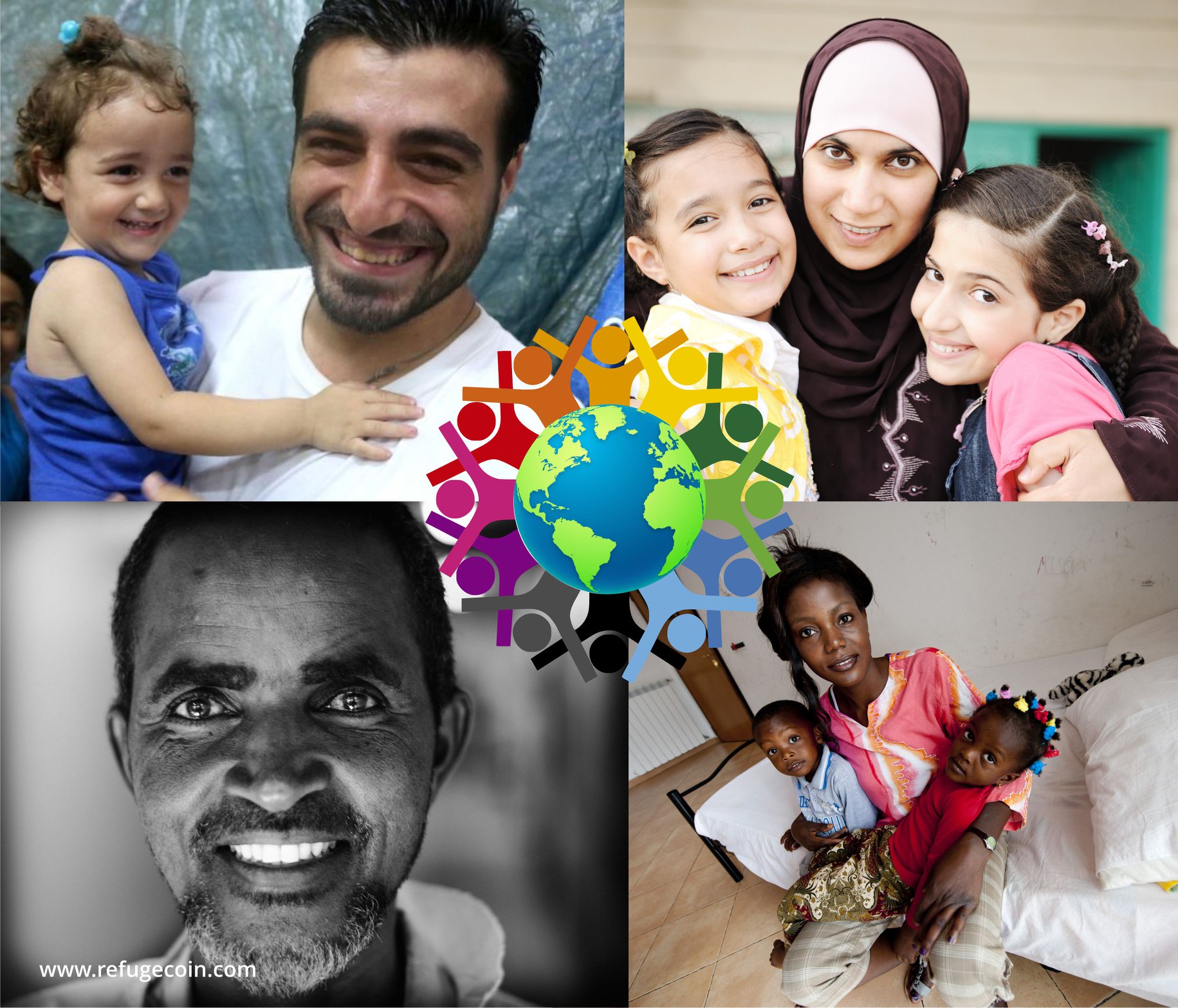 The team has been involved with the Refugees from 2011 and beyond. We believe RefugeCoin engage with the management of migratory problem through blockchain solutions and Smart Contracts. With the use of RefugeCoin, we make better management of the financial resources that are destined for migratory problems. Blockchain technology provides an opportunity to increase the impact of humanitarian response and lessen the severity of crises in the first place. A major international medical perspective shift should be made toward this innovative tool! By RefugeCoin and blockchain technology we can place each refugee at the center of any health care system and increase the security, privacy, and interoperability of data.