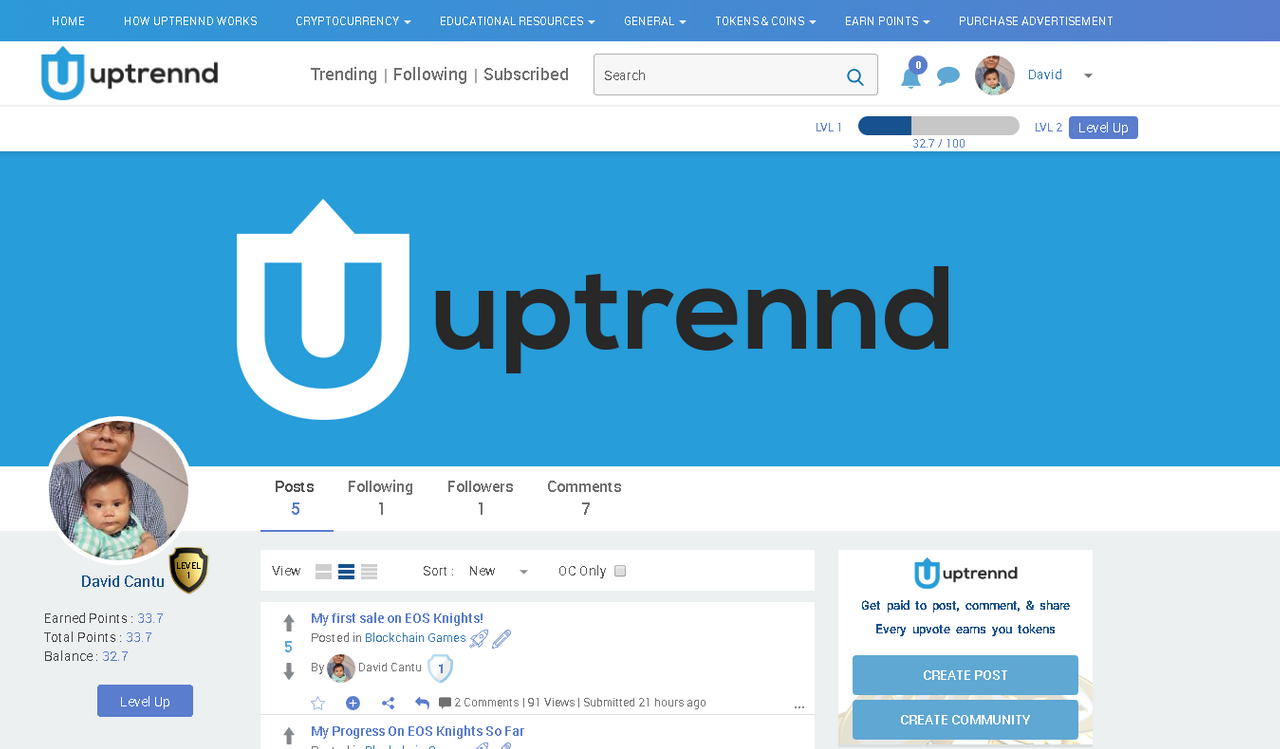 I joined Uptrennd two days ago and it's a pretty cool platform. The concept seems pretty simple and a bit unique. So every upvote that you get you get a point, and that point is worth $0.05. The cool thing is the levels. You have to get points to level up. So instead of cashing out the points you have to use them to level up.
But the cool thing from what I see is that it will increase your earning. Once I reach level 2 I will be able to get 1.1 times the normal point. It doesn't seem like a lot, but if I understand right, the more you level up, the better it multiplies. I will be using most of my points to level up as soon as possible.
The only thing I don't like is that there's not a whole lot of users from what I see. I think it's pretty new so I bet a month from now it will be packed with users. One other thing is that it reminds me a bit of Bubblews. No one probably remembers that platform, but I was earning about $300 a month when it was at it's prime.
Well this is another platform that I will be posting about regarding my earnings and achievements. If you want to check it out, head over to https://www.uptrennd.com/ and give it a whirl. This is being posted on my Steemit, Weku, Whaleshares, Bearshares, and Uptrennd. Hopefully the word will spread.