New opportunity for newbies

"Initiative Q is the brainchild of Saar Wilf, a serial entrepreneur who started his first payments start-up in 1997, and later founded Fraud Sciences, which redefined the payment security space and was acquired by PayPal in 2008." Source
The idea behind "Initiative Q" project is to:
Create a critical mass of users, which can then be harnessed to create the world's best payment network. (here we are involved, we accept the invitation and send our link to others)
Get millions of Q members registered and recruiting the world's top professionals in payment systems, internet technologies and macroeconomics.
Initiative Q goals

To create a modern payment network that will combine the best innovations, ideas, and technologies developed.
To allow fast, safe and also low-cost transactions, using a global currency.
How it works?
Acess Initiative Q website

Get an invitation code - Invitation code
Register (You can create a new account or register with mail, facebook etc.)
Invite other friends (For the next 5 days-96 hours you can invite up to 5 friends and secure 11,322Q coins for each one. Your invite will allow them to also reserve Qs early, and help expand the Q network. You ca do this sharing your link!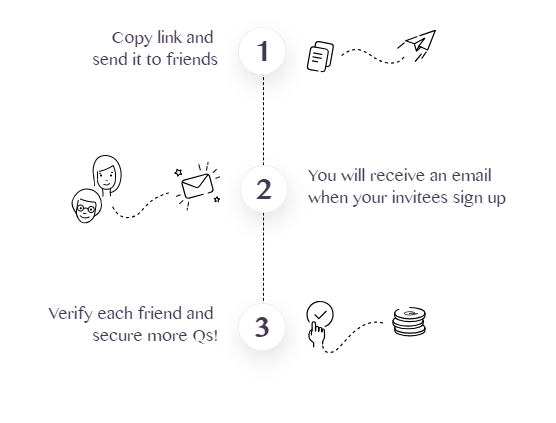 I saw this like an opportunity! If you want to be one of the lucky users that get Q register now here