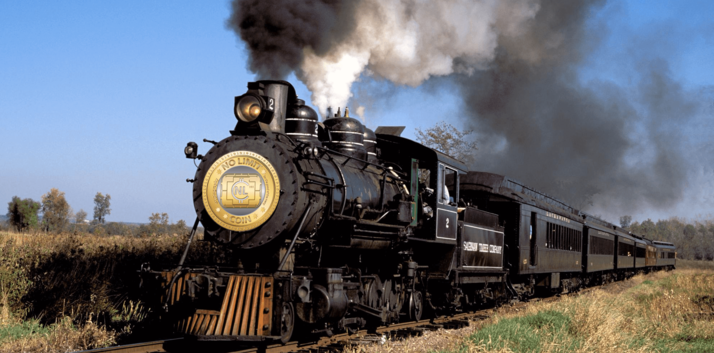 Well, a lot has happened since I last wrote about the huge potential of NLC2 and the No Limit Fantasy Sports platform(https://www.nolimitcoin.org). Now that fantasy Soccer games have started (accessible in Mexico where Fan Duel cannot operate in), I have some quick updates for you before Fantasy Football launches on Sept. 7th :)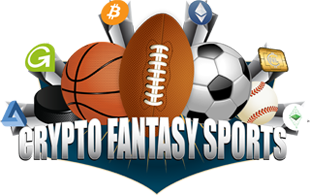 Mainly this: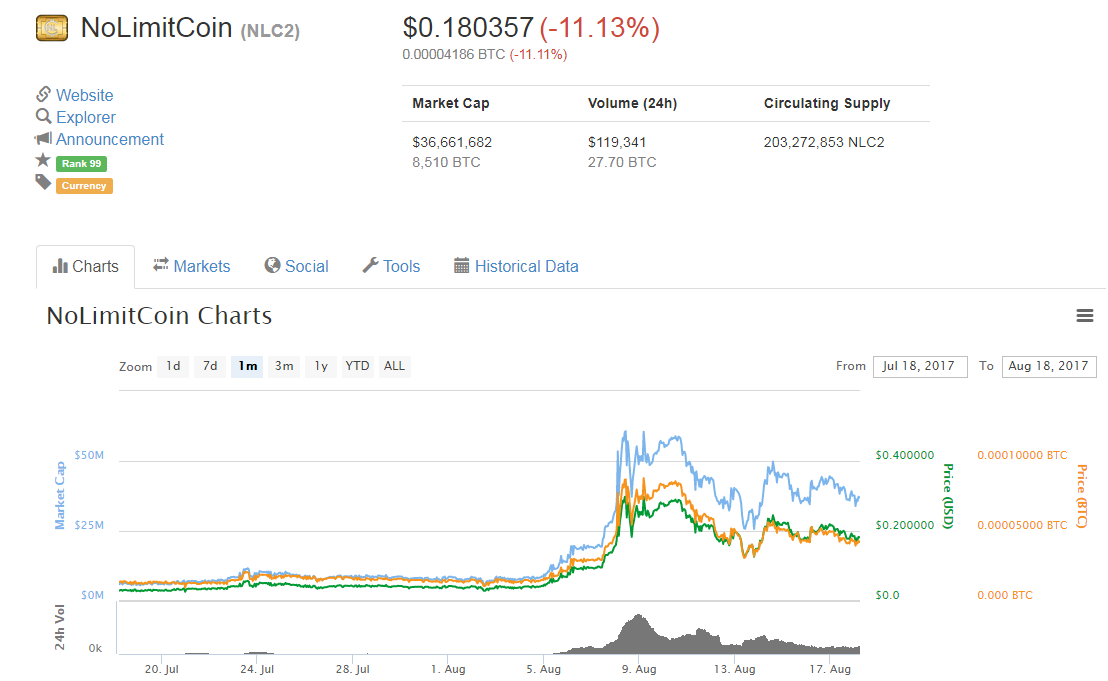 Last time I wrote the price sat around 5 cents with an all time high of 7 cents. We now sit at an 18 cent price with a 34 cent all time high. (Check it's current trading price here:https://yobit.net/en/trade/NLC2/BTC)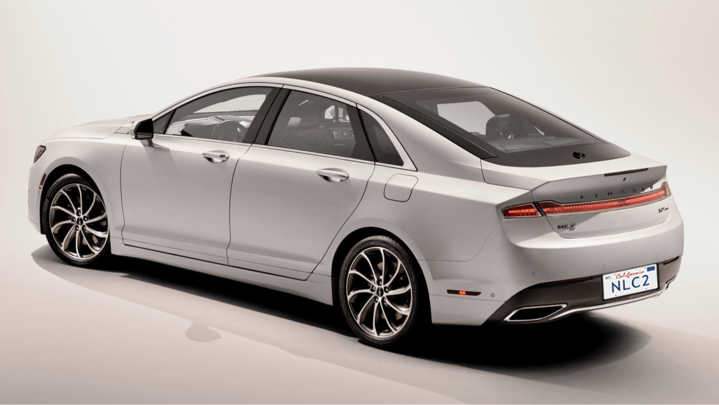 Wow. This has far exceeded my expectations and it has allowed me to start shopping for the new car I was going to save up for all year. Besides making all my friends love me, (and having covered all the basic description info in the last post: https://steemit.com/crypto/@hydro100/5-reasons-no-limit-coin-is-primed-to-take-over-fantasy-sports-gambling-2000-gain-incoming), I wanted to share with you how being a part of the NLC2 community has been for me.
I believe NLC2's ability for extreme growth and potential for at least another 400% worth of gains left in it for 2017 can be attributed to 3 main factors.
  1.PROOF OF STAKE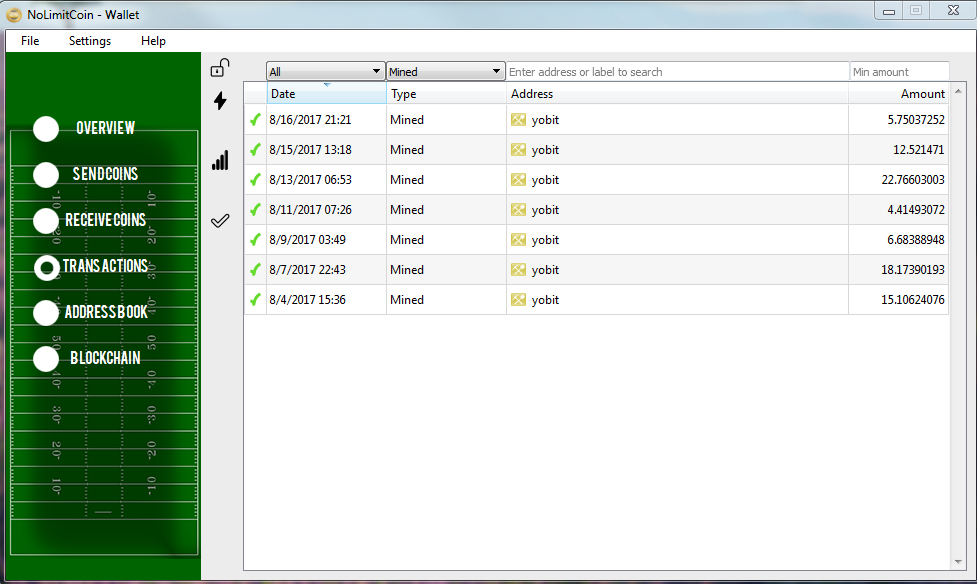 The first thing that makes me love investing in NLC is the fact that I'm earning 4% compounding interest per year on my holdings. I believe other people feel the same as I have made over 70 coins (around 12 bucks current value) just for running a node for the network. This no doubt will attribute to the growth of the coin as people will want to keep their coins off the exchange therefore decreasing supply and increasing scarcity.
  2. THE SLACK GROUP: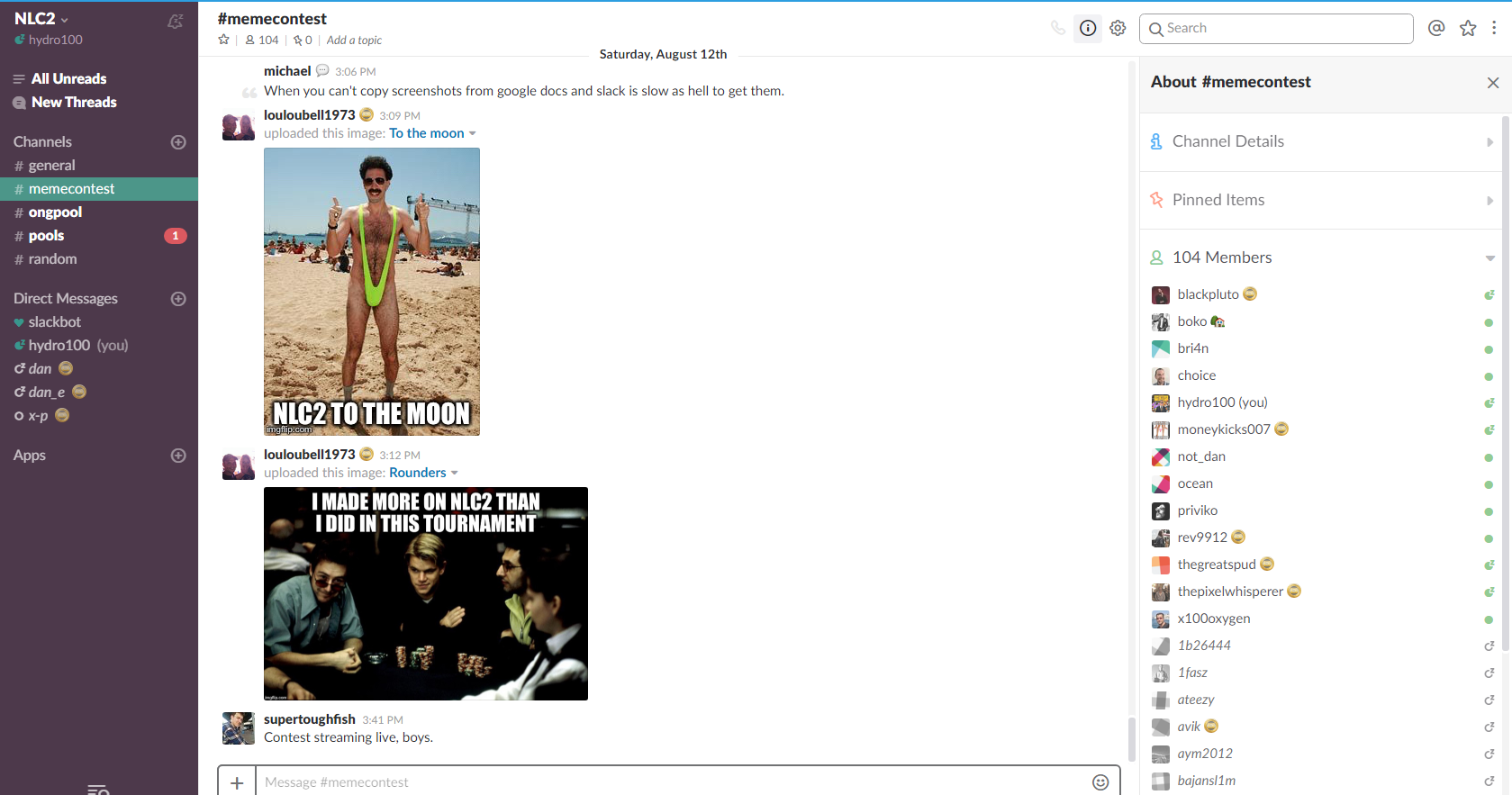 INVITE TO SLACK LINK: http://bit.ly/2tdXQCC
The most underrated aspect of a coin is its community. A coin's progress can be greatly accelerated with a tight knit group of investors all working together to build a community and assist in developing the product itself.
One fun aspect of the group is the meme contest which featured a 2500 NLC2 grand prize. Below is my sub par entry: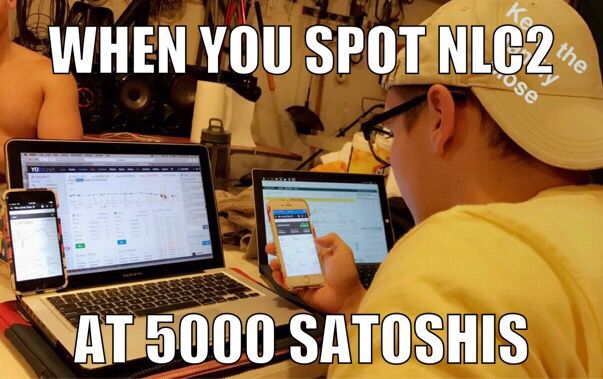 (if you zoom I'm looking at NLC2 on all but one of the screens, haha its funny I swear)
    3. DAN

The best part of NLC2 in my opinion is the leadership team, including the CEO Rafael and the business development lead Dan. Dan not only helps recruit high quality development personal, he always leads the group through his daily market vlogs. Here Dan shares the results of hours of personal research into upcoming investment opportunities and features regular interviews with coin CEOs. He also gives updates on all the recent developments with the project. Dan also shares a fair amount of his own philosophy on trading and life in general. This is one of my favorite parts as he always spits truth and I can't help but be a bit inspired.
Below is one of his recent videos interviewing NLC2 CEO where they call Joe Theisman to talk about being a No Limit Fantasy Sports spokesperson:

Well that's about everything I've got for you guys, hope if you read to this point you can see what an exciting couple of weeks are coming leading up to the launch of No Limit Fantasy Football. On Sept. 7th, not only will we have investors and speculators demanding coins. but fantasy soccer and football players as well (who will buy at any price as they just want to gamble with a pre chosen dollar amount). I fully expect NLC2 to at least clear the 50 cent mark by the 7th as word and the advertising campaigns ramp up, board the gain train while you can ;)
Peace, Love, Anarchy,
-Hydro