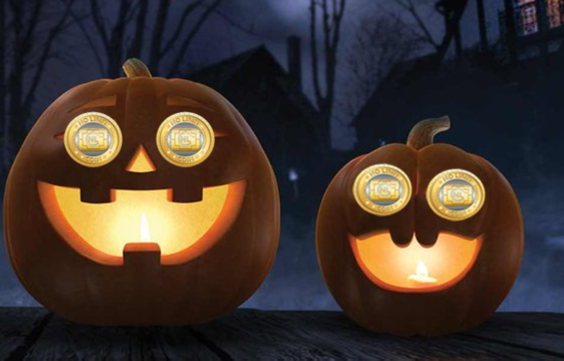 Well here we are again, sitting at the cusp of another turning point in NLC2's climb to $1 and beyond. If you didn't get any skin in the game after my last freakishly accurate post, you're in luck:
After climbing another 100% over its previous all time high to reach a price of 51 cents, it has pulled back to the amazing entry point of 16 cents right before some of the biggest price catalyst events are about to take place. Below I will describe the 3 biggest reasons NLC2 will yield huge gains in the coming month :
#1: A Perfect Storm = An Amazing Entry Point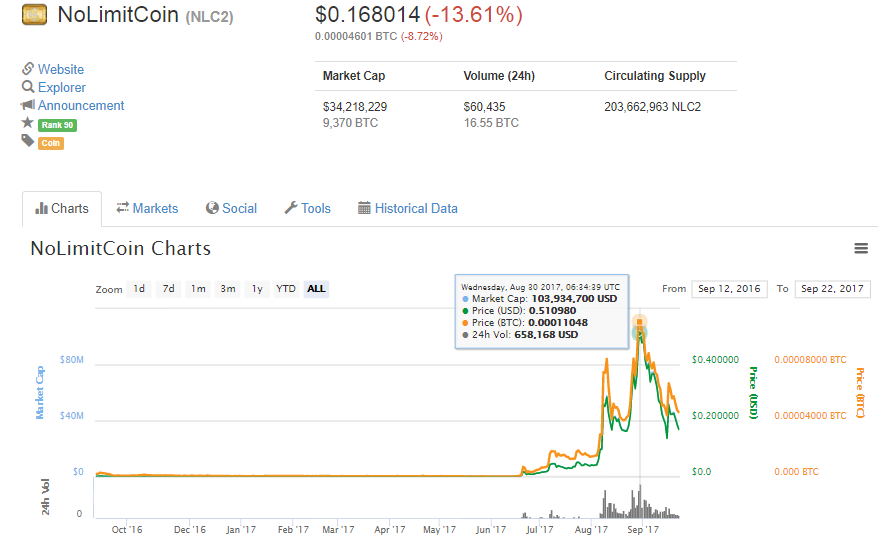 (Watch current trading here: https://yobit.net/en/trade/NLC2/BTC)
Now to the untrained eye, a more than 50% drop from a coins all time high does not seem enticing, but looking deeper you can clearly see the perfect storm of events that led to this amazing last opportunity to get in below 20 cents. Anyone in crypto knows about the China FUD going around right now due to their ICO and exchange bans, and of course a low volume coin that has yielded 1000%+ gains for so many people is very susceptible to panic selling. Because of the threat of China caused crypto-pocalypse, many people (especially Chinese investors) were pushed to cash out their ridiculous gains to BTC to trade to fiat to avoid the brunt of this pullback. That being said, NLC2 is notorious for thriving in bear markets, so what was the culprit for the drop? An actual IRL super storm believe it or not. When hurricane Harvey hit Texas, it also happened to knock out the internet connections of some of the key UI developers. This was highly unfortunate as the team was working around the clock to finish the new world class UI in time for the launch of the fantasy football platform. It was this tornado of devastating events that has gifted us with such an amazing opportunity to get in at the ground floor once again.
#2: Celebrity Spokesmen and Sponsored Tailgate Events: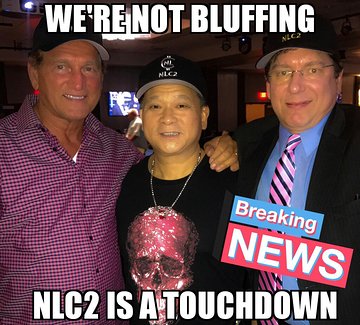 Yes sir, what you see above are two of NLC2's biggest fans. Johnny Chan the world poker champion and Joe Thiesman the Super Bowl champion are both on board as No Limit Fantasy spokespeople. Joe will bring much needed credibility and star power to attract the non-crypto masses to our platform (especially at tailgates as in the video above), and Johnny will be working on getting NLC2 to be used on online Poker platforms. Having mainstream stars as the face of NLC2 gives us an amazing leg up on a good majority of the crypto competition.
Above is the promo video we shot at the No Limit Coin sponsored tailgate I personally put on with the support of the development team at Michigan State University. The team was able to provide funding for all drinks, supplies and NLC2 branded apparel for use at the event. Besides spreading the word to tech savvy college students about the coin and platform, we also collected emails and names for registrations and further contact about the project. The team has plans to make this into a larger program where anyone willing to throw a tailgate at any major sporting event could receive apparel and funding which has the potential to reach many sports fans face to face all around the world.
#3: World Class/Fan Duel Killer New UI + Huge Ad Campaign: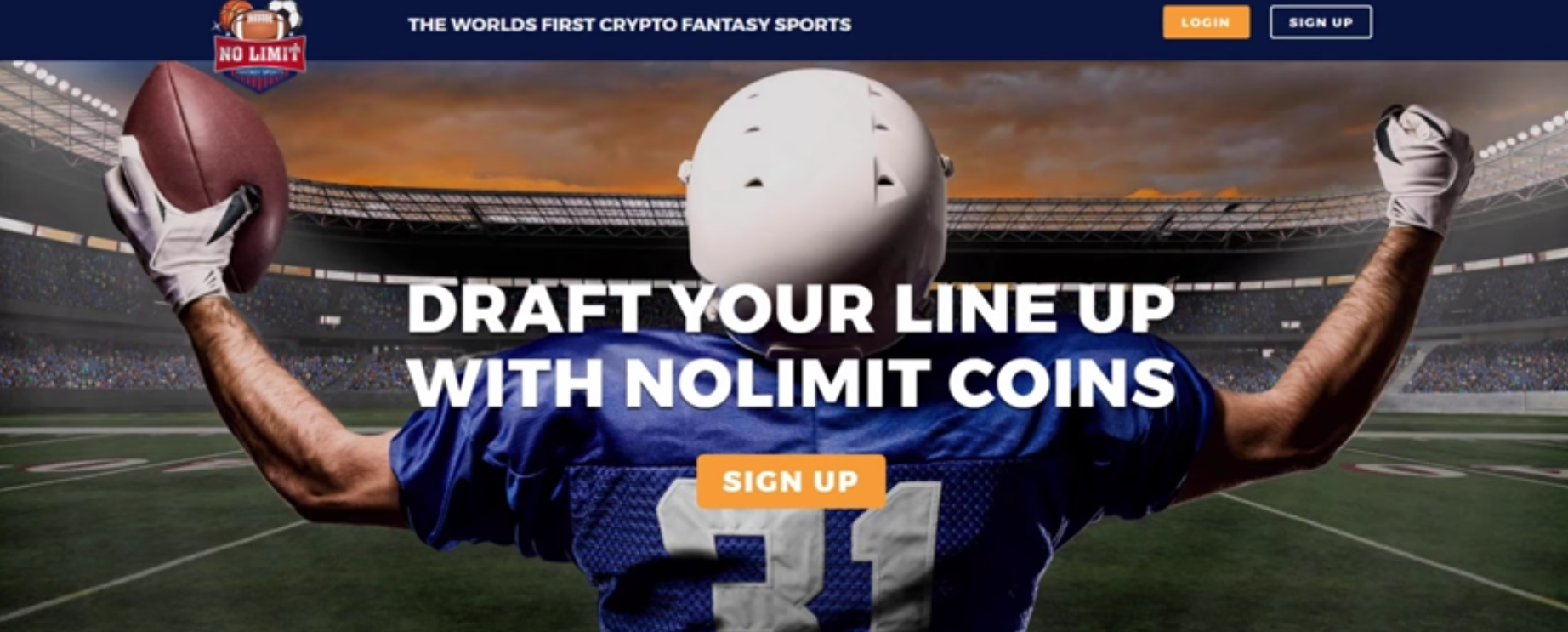 It is no secret to anyone who has even briefly looked into No Limit Coin before that the platform was, well, lackluster shall we say? lol Well, no more! By October 1st, the new world class UI that we've all been waiting for will finally be here, and besides the obvious advantages of having a platform that looks and functions better than the industry leaders', we will also finally be launching the brunt of the ad campaign. As we have literally refrained from trying to drive traffic to the site while the old UI is still live, opening the floodgates of exposure once again will drive huge traffic.

Above is the first ad we have begun running during live football games, again targeting a completely untapped normie market that other cryptos will never reach. Besides live TV ads, of course we will begin our extensive and professional grade online ad campaign targeting both crypto peeps as well as fantasy sports players.
In addition to all this, we will also begin work on re branding post launch to complete our new and improved look. Below is a possible replacement for our current ticker image: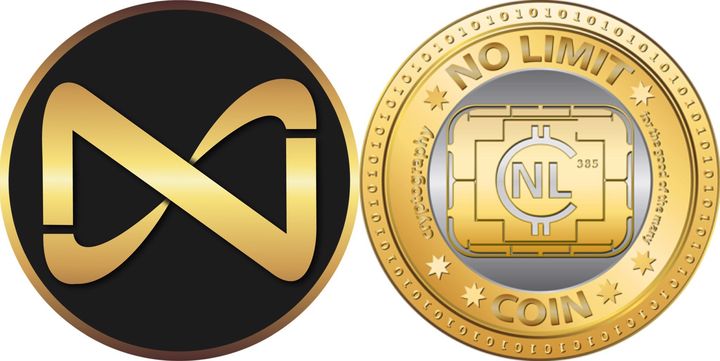 The best part about the UI launch? We will be presenting to Bittrex and other large exchanges to get added to their exchanges sometime in November. I'm sure I don't need to tell most what that change in volume from Yobit to Bittrex will do for the price and availability of NLC2, haha.
As you can see, there are many, many, many exciting things coming up for NLC2 and I hope if you haven't looked into the coin yet you will at least check out the slack (http://slack.nolimitcoin.org/) as well as the Youtube channel (https://www.youtube.com/channel/UCIMi9txTFJJjfSQ9pzBcQQA) and get to know the team and the project a little better. If you're not convinced yet, I'm sure after spending some time experiencing the amazing slack community, you will.
From the bottom of my heart I hope you get yourself some NLC2, (partly because it would make my Blockfolio look a little nicer lmao) but mainly because I know for a fact that this project will succeed, and any capital you invest now will multiply many times over in the coming months ;)
Peace, love, anarchy,
Hydro AKA The BitcoinBastard