Please be informed that Bitmain will be implementing scheduled enhancements to our website.
The enhancements will improve safety and security and will increase network performance.
We will be experiencing server downtime on Sunday, June 24, 2018, from 14:00-17:00 Beijing time (GMT+8). During this time, the website and all its services may be unavailable. Please accept our sincere apologies for any inconvenience that this may cause. If you are planning to make a purchase over this time frame, kindly make the necessary adjustments to your schedule.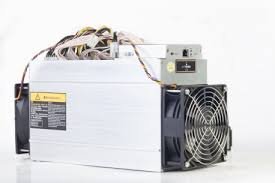 We have also added a new feature, which allows you to unsubscribe to email notifications. You can find this after logging into your www.bitmain.com User Center, under the "Support" tab. Once there, you will have the following two options:
 The first option to is to select the topics you wish to be notified about. After logging in, you will see a "Subscription" tab on the lower left corner. Click this tab, and you will be shown a list of topics you can follow.


 If you wish to permanently unsubscribe from the mailing list, go back to account settings. You will see a section where you can edit your subscription. Simply click "Edit" and select "No" in order to turn off this feature