Zane's Crypto Chart Spotlight: Blocknet (BLOCK)!
Welcome back New Followers/Traders/Investors/Chart Enthusiasts/Everyone!
Just wanted to say Thank You to all my new followers! I'm now over 40 followers and I have been getting more and more feedback from you all. This means a lot. Keep it coming!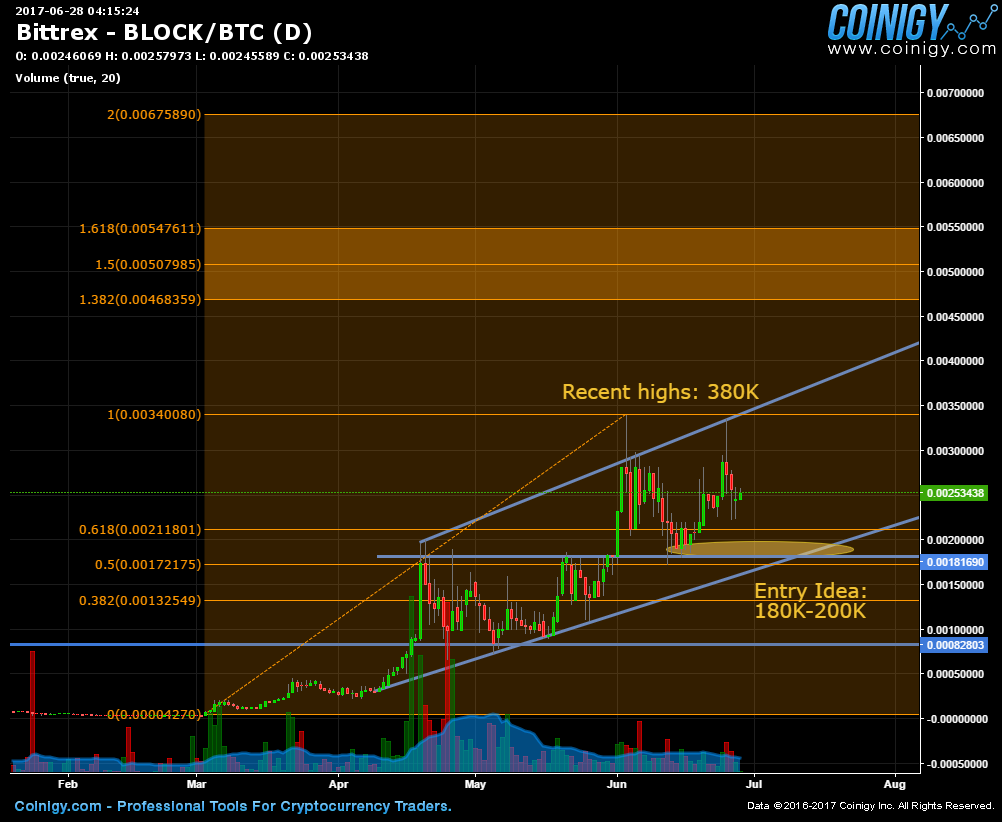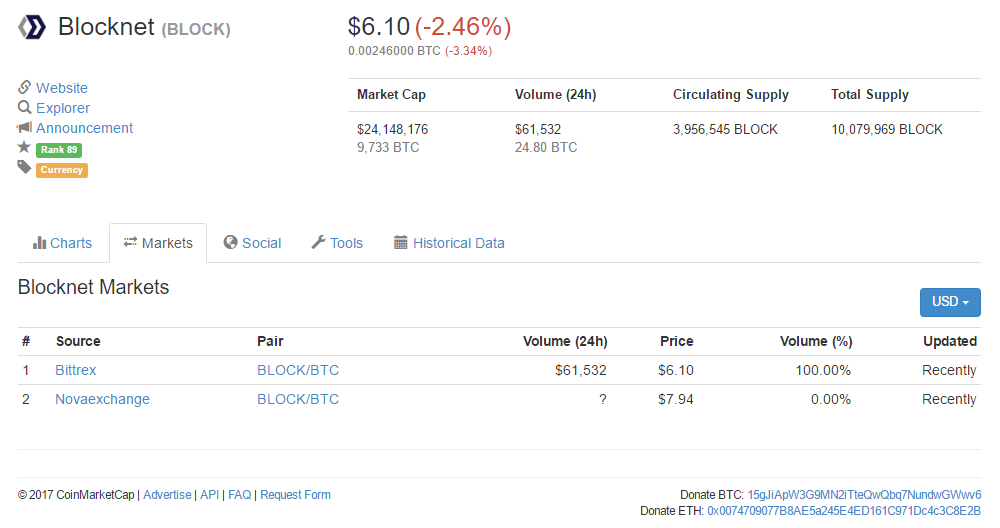 What I'm Seeing in Blocknet:
Nice strong uptrend in play. Good supporting volume on the breakouts and reduced volume on the retracement is what you want to see. That's what we have here.

Previous resistance levels are holding as new support. Higher lows have held the whole uptrend which is quite remarkable. It is not always higher highs each wave but that doesn't matter as much as making higher lows since this is a better representation of the trend staying in tact. Slightly lower highs just means a consolidation is occurring when combined with higher lows.
Entries:
A great entry would be to shoot for an entry around the
180K-200K satoshi
price range. This is shown in the orange ellipse on the chart.
Short Term Targets:
Target area 1: AT recent highs or at the uptrending blue line for more active traders.
Target area 2: Since we are trading at all time highs we can use Fibonacci projections to find likely target areas. The next zone is revealed to be between the
468K-547K satoshi
range.
Longer term targets:
At 25 million USD market cap this coin has some major upside potential. It is ranked at #89 currently. To get to 100 million USD market cap would result in a 4X move to a price of
0.01 BTC
(1 million satoshis) and place it in the #43 spot.
Downside Expectations:
The current uptrend wouldn't be in jeopardy of being broken until we trade down to the sub
170K satoshi
area. The lower angled blue uptrend line is a speed gauge which should hold up for this to remain a strong trend. Drops and holds below this trendline would signal a broken trend.
Thank You for following!
I hope you enjoyed this breakdown. Let me know what you think about my review.
Which coin do you think will go 10X from here? How are you finding it?
I look forward to your comments! If you benefited from this please follow and up vote!
Thanks,
Zane
Obligatory Disclaimer:
I can't guarantee any of these coins will do anything I say. I'm bringing attention to what I believe are great looking charts and hoping for the best but expecting anything.