Zane's Crypto Chart Spotlight: Feathercoin (FTC)!
Welcome back Traders/Investors/Chart Enthusiasts/Everyone!
What a day in the markets today! It's not all upside anymore! Count on me to find relative strength in the markets so that we can keep making smart plays and not lose our shirts betting it all on the small specs that keep you up at night. If you set some limit buy orders for my recent calls then you are doing pretty well today and this market downturn was a gift in disguise. Hope you navigated well and didn't panic sell.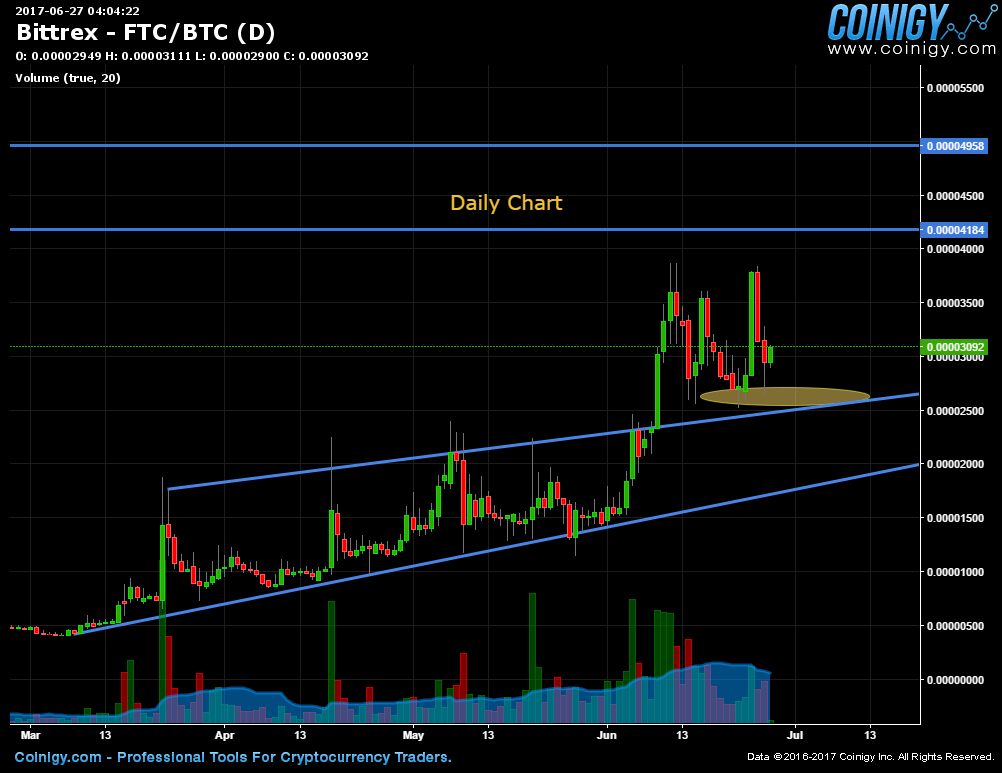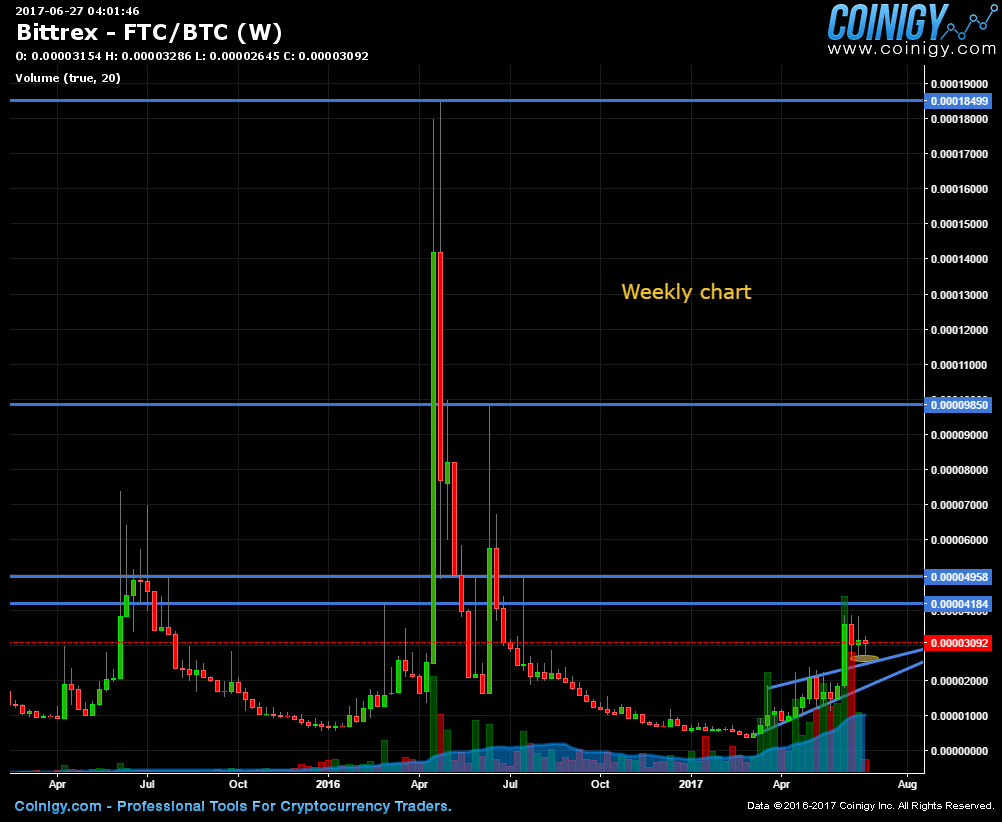 What I'm Seeing in Feathercoin:
I'm continuing to look for established uptrends that held up well in today's "bloodbath" market selloff of about 20%. Feathercoin was a delight to find because it held its most recent breakout levels at 2400 satoshis. It also held its most recent daily lows too. This signals strength to me all around.

A steady uptrend for the last 3 months has recently accelerated to the upside on increased volume. Perhaps we are a little late to the show on this one but the overall trend still looks intact and poised for continued bullish movement.

It has traded to much higher levels in the past so people trading the charts won't be as worried about buying "all time highs" so there is that psychological advantage to this particular token.
Entries:
I would fight for an entry at the lower end of the most recent sideways channel around the
2550-2720 satoshi
range. This way, a retest to recent highs of would yield a ~40% return.
Short Term Targets:
Target area 1: Recent highs ~
3870 satoshis
(.00003800 BTC)
Target Area 2: There is some congestion around the
4170 - 4200
satoshi range but not a hard target for me. I would consider closer to the
5000 satoshi
price area instead.
Longer term targets:
Zooming out to 2016 April to June timeframe we can see a pivot around the
9800-10K
satoshi range.
Having a market cap of 14.4M (USD), there really is a lot of upside to this coin if it even reaches the 100M market cap level, an estimated 7X return from here.
Downside Expectations:
Trading down to the lower blue trendline would be normal behavior so weigh that in with your expectations here. I really advise waiting for a pullback entry b/c while this trend looks strong we can see that day's like today can really pull down the market and you may get a really great entry if you wait for it and are ready for it. If it trades back to the lower blue uptrend line that is potentially a
50% retracement
while still holding the overall bull trend.
Would that shake you out or could you hold thru it? Something to consider before FOMO takes over:)
I hope you enjoyed this breakdown. Let me know what you think about my review. Which coins do you think are about to move? Comment below!
I look forward to your comments! If you benefited from this please follow and up vote!
Thanks,
Zane
Obligatory Disclaimer:
I can't guarantee any of these coins will do anything I say. I'm bringing attention to what I believe are great looking charts and hoping for the best but expecting anything.