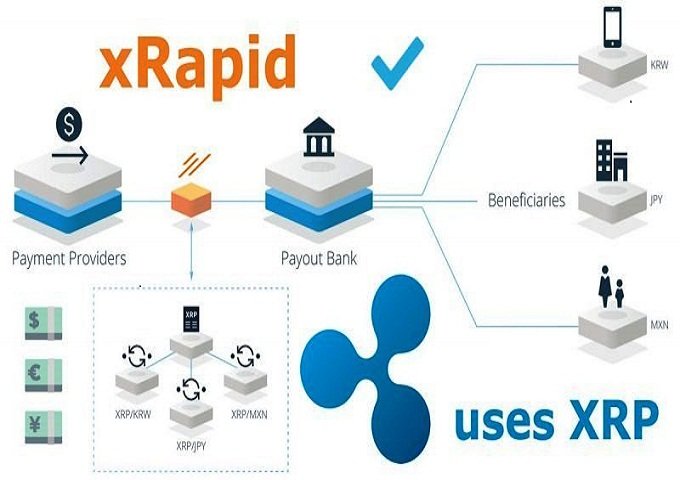 ---
My Dear Steemit Friends/Followers crypto-fans, after a long time I drop a post on crypto. Such a news about Ripple XRP xRapid product.
"I am very confident that in the next one month or so you will see some good news coming in where the launch the product live in production."
Ripple's head of regulatory relations for Asia-Pacific and the Middle East says the company's XRP-powered product xRapid will go live "in the next month or so."

The company's real-time settlement software is designed to use XRP to increase the speed of cross-border payments.A number of companies have been testing xRapid in cross-border pilot tests. In one pilot between the US and Mexico, Ripple said financial institutions using xRapid saved 40-70% on what they would have typically paid foreign exchange brokers. That figure translates to $12-$21 billion in savings each year.
Ten companies have publicly announced test pilots that utilize the platform, with three planning to fully tie-up with xRapid.Ripple CEO Brad Garlinghouse has previously stated that he believes dozens of financial institutions will commercially utilize xRapid by the end of next year.
@jainlove
Regards :- Lovely Jain
Guru Goutam Financial services
---