Ok, so I have downloaded and install a desktop app for mining the JSEcoin from their site. On the site, it says that minimum requirement is OS Windows 10 but I can tell you that works without a problem on Windows 7 as well. The app is better because it does not interfere with the browsing experience and slow down the mining of JSE tokens. You can simply minimize the application and let it do his magic while you do what you do on the web daily.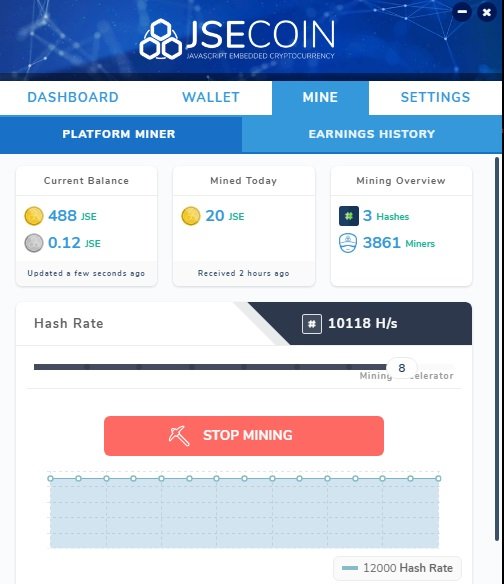 I'm still making around 20-30 JSE tokens per day depending on how many miners have joined that day if the number of miners is high then I'm making fewer tokens.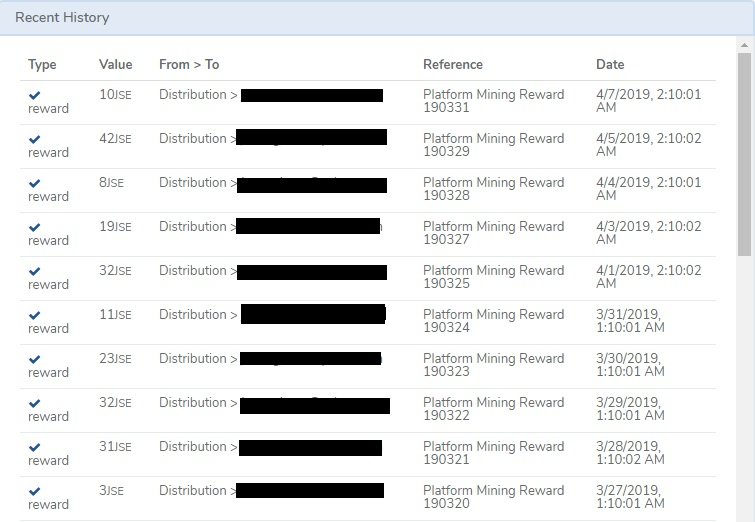 They have some plugins for mining on your site (if you have one), for accepting JSE payments and other plugins that I don't understand fully, so you can check for yourself.

JSEcoin price is still painfully low but I will stay hopeful for the better price in the near future.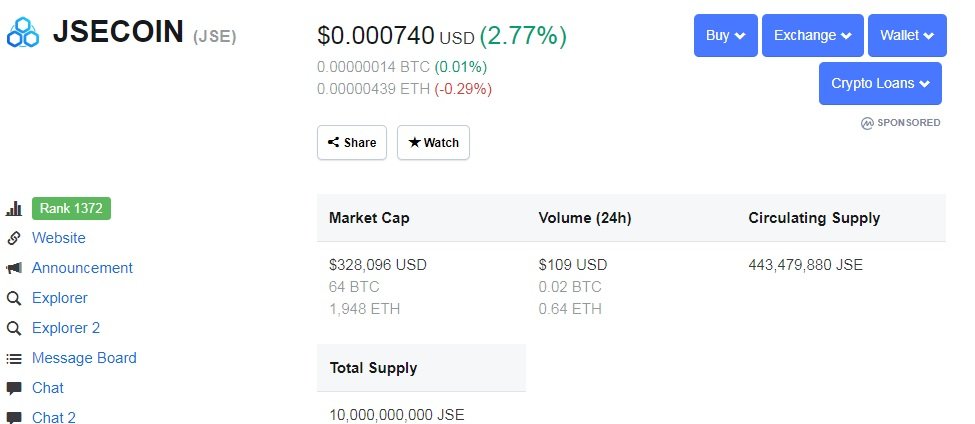 Good thing for this coin it's that they are listed on the market. LATOKEN and IDEX exchange are accepting trading with JSEcoin. I don't have tried yet to trade but I will as soon as I have enough tokens to spend.