---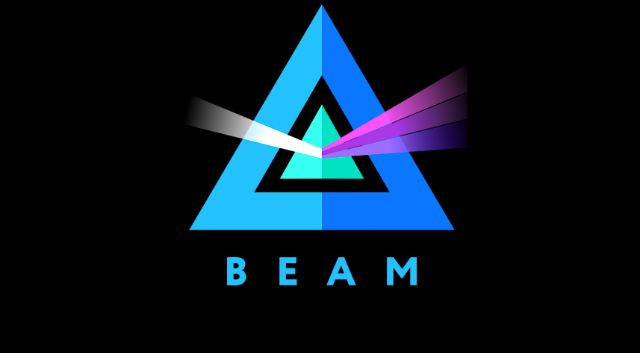 Source

---
Value reservations in the digital world
---
Cryptocurrencies are attracting large amounts of investments to their markets as they are the new value reserves par excellence. In a world where banks do not offer attractive interest rates, large and small investors seek to diversify their investments to obtain the best return.
Some will invest in investment funds to ensure their old age, others will invest in real estate and many others look for a way to protect their capital in gold or silver. But any of these investments will restrict the flow of cash to companies once the payment is made, the cryptocurrencies have the advantage that their exchange is possible in any part of the world, without the regulation of any central entity or restrictions in amounts.
Investors would be migrating their capital from the traditional fiduciary scheme to a new business model in the cryptographic world. Beam is the gateway for all those companies or investors who wish to invest in cryptoactives with the certainty that the information of their movements, their financial statements or their portfolio of clients or investors will be exposed by this system.

---
What is Beam ?
---
Beam is a cryptocurrency that is characterized by its highest level of confidentiality, its technological development is based on an elegant and innovative protocol of last generation developed by MimbleWimble. Beam relies on the blockchain to offer its customers maximum security and this is only possible thanks to the Immutability and incorruptibility of this system.
These qualities coupled with Beam security protocols to ensure maximum confidentiality of your movements is what gives the users certainty that their money was invested in a safe place.Beam due to its current strengths is conceived as one of the main cryptocurrencies used as a store of value. The design of its platform was conceived to be scalable, additionally with this ecosystem it has a speed and other characteristics far superior to the services currently available:

---
Beam characteristics
---
Beam has a set of characteristics that make it the best option for those customers whose safety is their priority:
Full control over privacy: the customer will have control over their personal data. Each user will define what information they want to be public and what is not, only the requirements established by the laws must be considered so as not to break any.
Confidentiality: for Beam confidentiality is the priority, the system is designed so that the chain of blocks does not have to increase its size, nor that the system is penalized with a decrease in performance to guarantee confidentiality.
Trust configuration is not required: users should not invest in complicated additional configurations.
The blocks are extracted using the Equihash algorithm: this algorithm seeks to democratize the mining activity, this type of technology will largely prevent mining from being seen in a few hands and centralized only in one geographic region.
Limited emissions using a periodic division in half with a total amount of coins ~ 210 million
No addresses are stored in the blockchain: Beam does not store information in its blockchain about the sender or receiver of a transaction, it stores the commitment assumed by the parties as a way of referring to the transaction. This is one of the most outstanding features of the platform, no transaction leaves the issuer or receiver of the assets.
Enabling multiple types of transactions privately: escrow, time locked, atomic swaps, etc.
Developed from scratch: all this ecosystem seeks to create new paradigms in the world of the blockchain for it has a team of professional developers who work on a written implementation and developed in C ++ for greater confidence and security of all.

---
The magic of Mimblewimble
---
Mimblewimble is named after a spell in the Harry Potter saga that aims to avoid any chance that the enchanted could reveal information that was entrusted to him. What is Mimblewimble? is a computational protocol published by an anonymous author, this protocol seeks to enable transactions with a high degree of privacy while maintaining a high speed without obstructing the network.
The operation of Mimblewimble is based on:
(a) Confidential transactions
(b) Reduction of the transaction.

---
Confidential transaction
---
Confidential transactions can be implemented using a cryptographic commitment scheme that has two basic properties: concealment and linking. This is similar to giving someone a locked safe with a message inside which only you know the combination. When the time comes you can reveal the key and the person can make sure that your commitment is valid and therefore binding. Meanwhile it will not be possible to know what it was before the key was hidden.
MimbleWimble uses a well-known compromise scheme called the Pedersen Commitment that accomplishes this using elliptic curve cryptography. In this system of confidential transactions, all values are homomorphically encrypted with random strings of numbers called "blinding factors".
This means that the values can not be seen directly, they are encrypted in a way that allows the calculations to be performed with encrypted text, generating an encrypted result that coincides with the result of the operations carried out in plain text. This means that the values are encrypted, but that it is possible to calculate all the output values minus all the input values. The sum of the entries will be equal to zero and this is what allows to verify that a transaction is valid.
Here, the transactions also include information with which the recipients can decipher the amounts. In confidential transactions, both the sender and the receiver know the blinding factor.

---
Reduction of the transaction
---
By not storing the amounts, nor the addresses of the sender and receiver within its blockchain, Beam generates chains of smaller blocks. This condition allows obtaining extraordinary results with the same computational power. For this Beam visualize its blockchain in a different way. For Beam a chain of blocks is a large list of transactions and can be considered as a large transaction resulting from the product of the combination of all the entries in that large list.
This combination allows reducing the amount of data destined for storage and verifying transaction data at the same time, this results in smaller and easier to manipulate blocks.

---
Case of use
---
Sophia has been diversifying her investments. For this he has been investigating the world of cryptocurrencies. Thanks to the work of several years Sophia has accumulated a good amount of money and would like to see it multiplied. The first thing he did was buy some Bitcoins, but as he grew his business and his investments grew, he realized that his fortune could be exposed. This concern increases even more when you realize that you can track and decipher all your movements in the network if someone decides to do so.
For Sophia, the critopmonedas are a store of value, for this reason she needs her assets to be available for the purchase and sale of goods. Sophia years later decides that it is time to diversify again, and does not want her fortune to enter the public radar, which would put her person and her assets at risk.
For this he carries out an investigation that leads her to Beam . Sophia realizes that no matter how many transactions you make with your wallet, your information will never be traceable. Eureka! Sophia found the platform that allows her fortune to be safe and continue investing in cryptocurrencies.

---
Conclusions
---
Beam proposes a system where security for investors is its main mission. Beam uses an elegant Mimblewimble protocol to allow users to send and receive money safely and privately. This quality of the platform is its most attractive feature for all those who wish to make investments.
Additionally, the ability to operate with different levels of security gives the blockchain the greatest versatility in the world and also allows investors to adapt to legal requirements depending on the area in which it operates. If confidentiality and adaptability are the characteristics that make Beam an attractive platform, its ability to be scalable ensures a position in the next few years in the cryptographic world.

---
---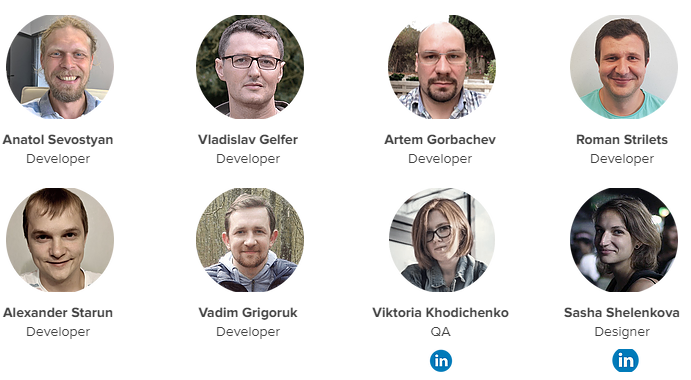 ---
Beam advisors
---


---
Beam investors
---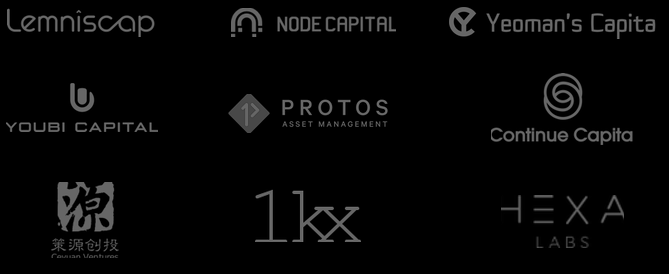 ---
For more information watch the video
---

---
Social Media
---
Beam Website
Beam Position Paper
Mimblewimble Paper
Beam YouTube
Beam Telegram
Beam Facebook
Beam Github
Beam Bitcointalk
Beam Medium
Beam Twitter

Here is my Tweet about the contest
This is my entry for @originalworks
Beam Twitter
Beam2018
---