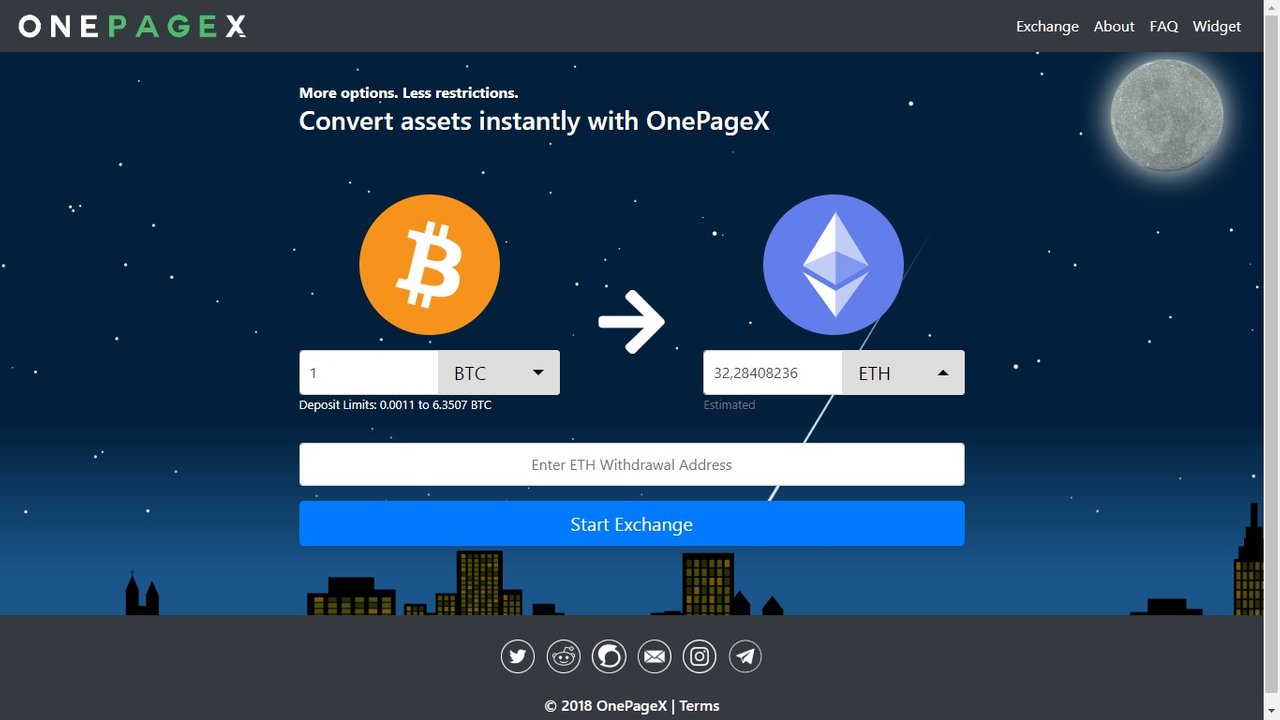 What is Onepagex?
This is a page that makes the conversion of cryptocurrencies to other currencies, this exchange made its launch in the year 2018 and over time has managed to implement new features.
Characteristics that have achieved good receptivity by the general public
Onepagex offers the exchange of more than 140 cryptocurrencies
What does Onepagex offer?
Onepagex offers speed, simple, security
It has a widget for those who have a website
No Registration needs
Multiple exchanges from one page
What Cryptos can be exchanged?
There is a great variety, more than 140, among the best known are bitcoin, Litecoin, Bitcoin cash, Dash, Steem, XMR and much more.