451 SOL/S
I was just just playing around on my computer today for fun to see if I could mine some extra coin on my computer while not in use but I had no idea how profitable it could actually be, or so I thought In the picture below it shows current profitability margins for current hashrate.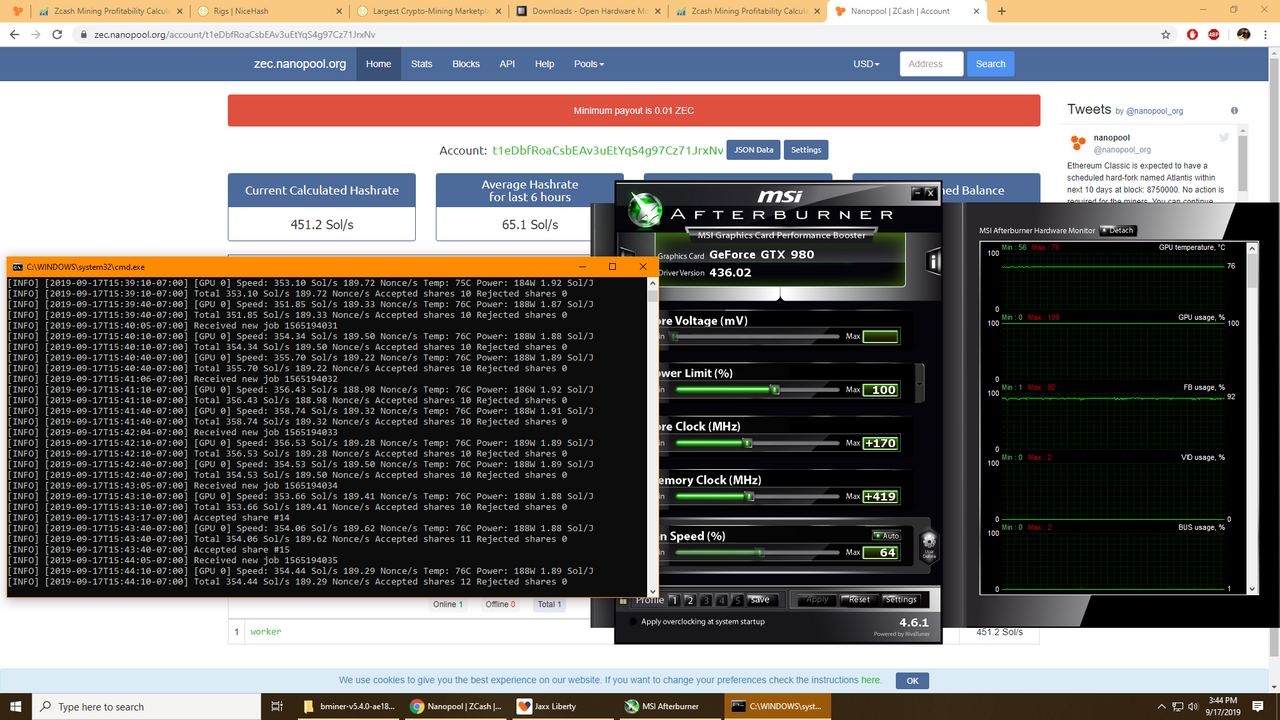 at the current rate of 450 SOL/S Equivalent of 450 H/S and the current price of Zcash at 51$usd mining this coin would cost on average .80c a day a net loss of 23$ per month or 280$ per year not very good at all!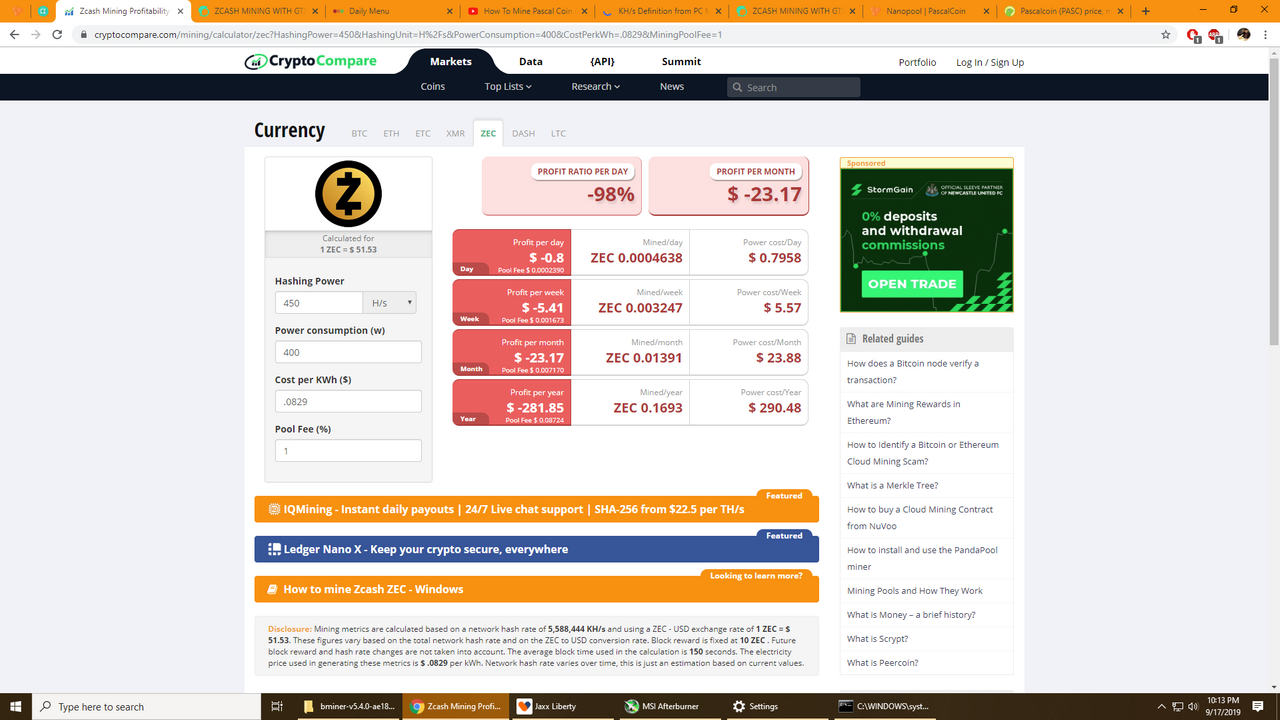 I am currently using BMINER software and am very impressed with how simple it is to use.
https://www.bminer.me/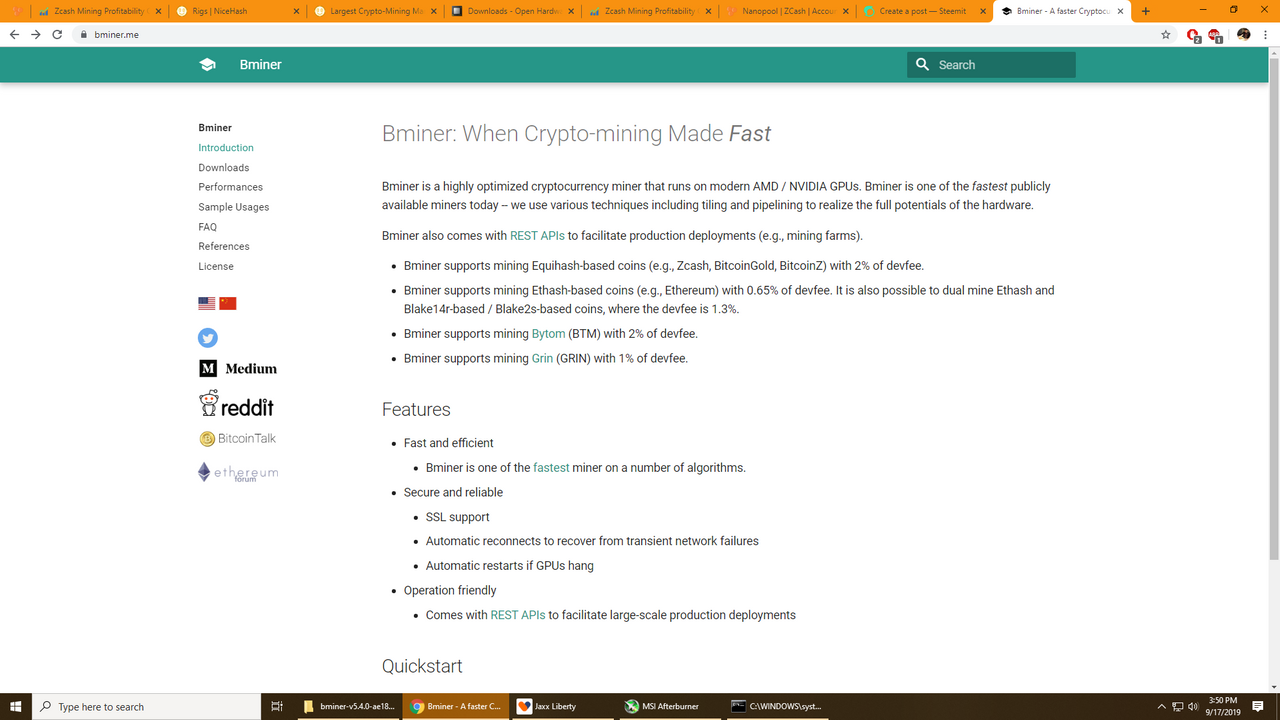 For my wallet I have chosen to use JAXX LIBERTY but there are dozens of good ones out there.
https://jaxx.io/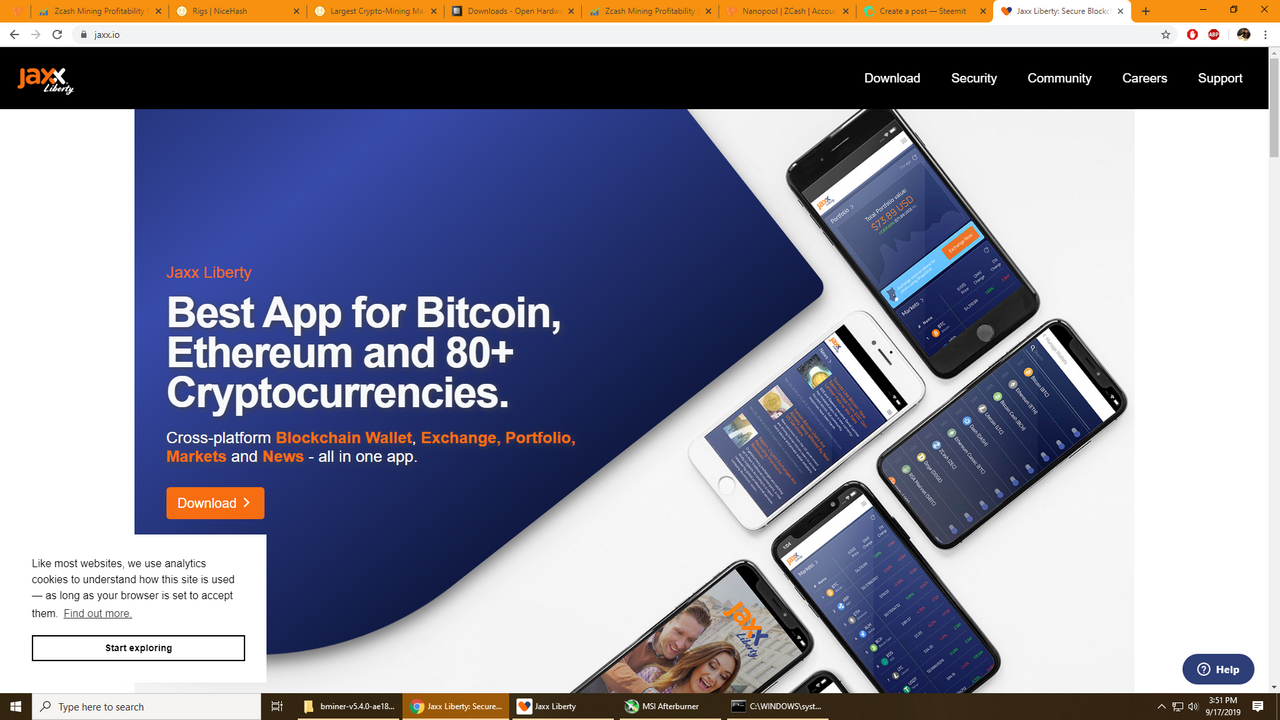 Finally the pool Im currently mining with is NANOPOOL.
https://zec.nanopool.org/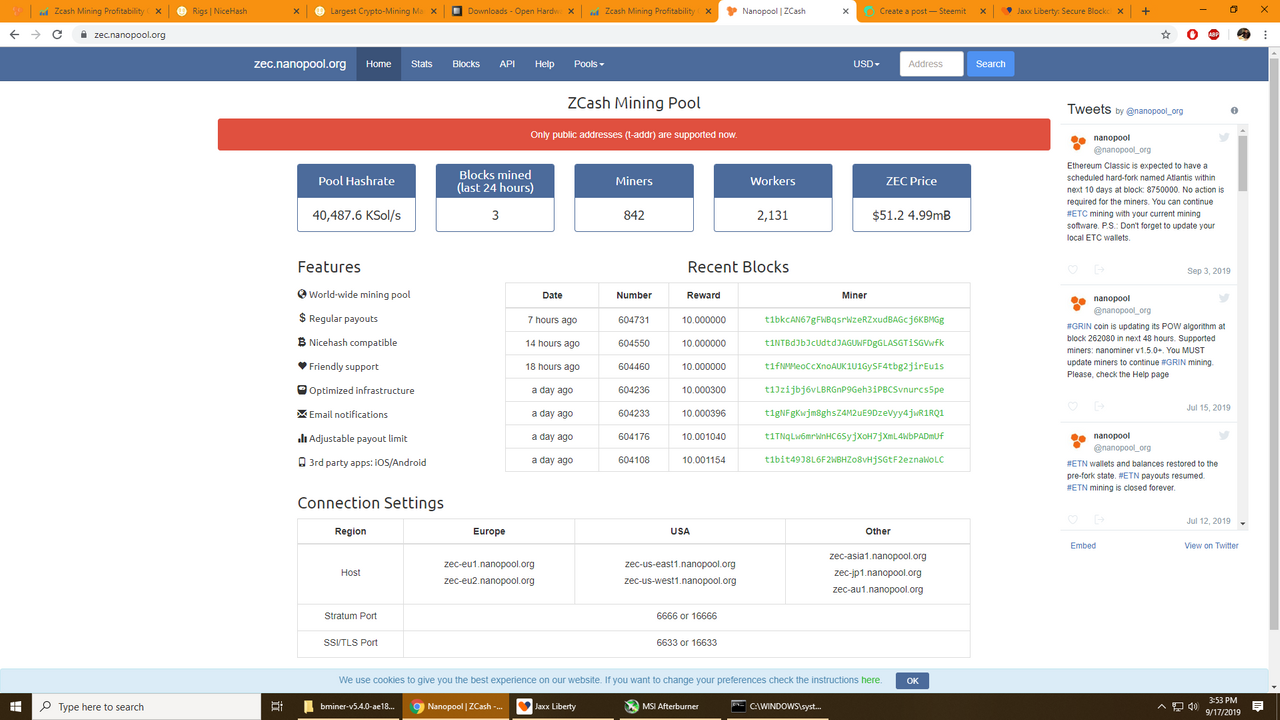 10 minutes running still holding 451 SOL/S equivalent to 450 H/S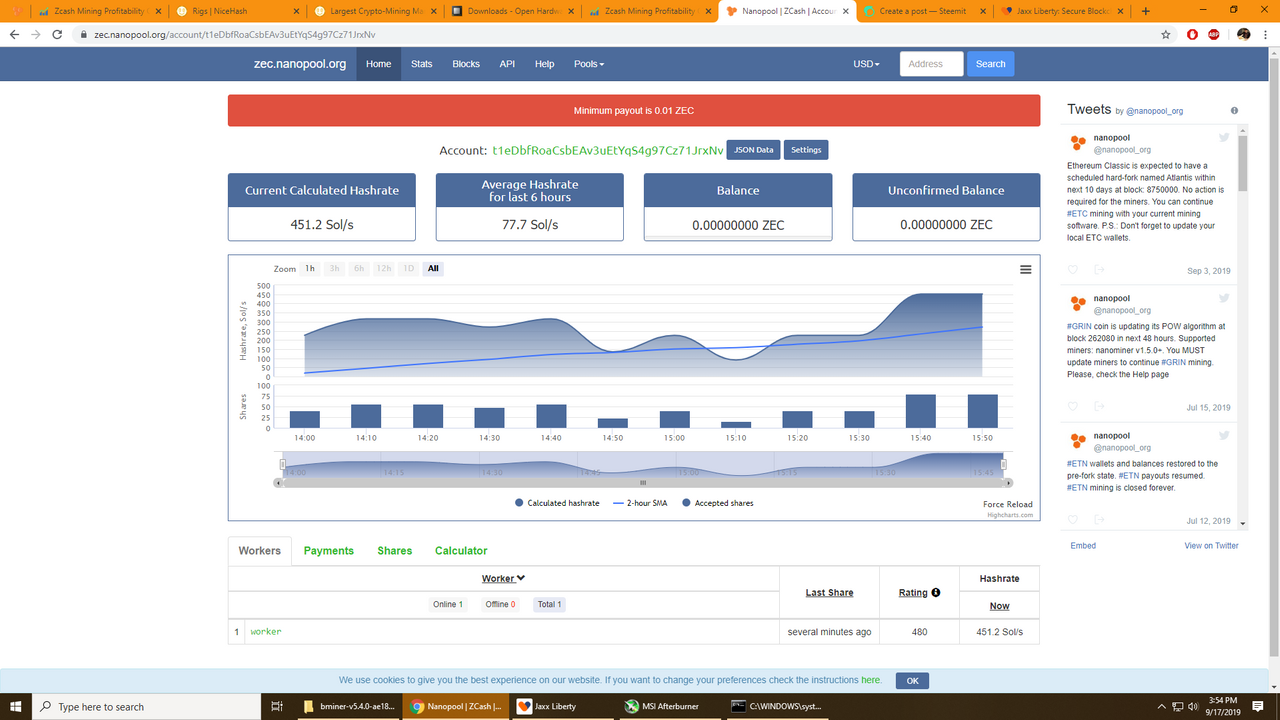 thanks for checking out my updated post if you like please upvote resteem and follow, thank you!