The fluidity made via the internet is the user's dream because everything moves in their environment: payment of cards, purchases, sales, payment of all services, work, business and more, everything we do online, is part of our existence , and all the facilities that can be offered in this aspect greatly improves our quality of life. This includes time, (time is money), saving and earning money.
BUMO, is a project with the objective of creating a trust network in which value can flow with as much freedom as information, using existing intelligent devices that are already present throughout the world.
BUMO; It focuses on improving the ease of transfer through various networks within the Internet of Things, Fintech and the social networking industry. By connecting digital assets, smart devices and user data, BUMO will allow the true benefits of the digital economy to improve people's lives. Business-ready infrastructure ready to use that can support up to 10,000 transactions per second. Easy-to-use design tools and templates for easy deployment of electronic application. Smart devices act as network nodes.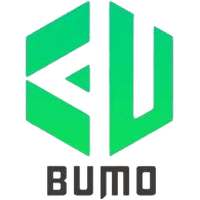 )
imagen tomada de internet
Vision - BUMO
His vision is to create a chain of blocks of next generation for the transfer of ubiquitous value, which means that it will be present at the same time everywhere, with availability for companies to use it in high performance.
What is ubiquitous value transfer?
It is a global network that accepts the tokenization of any asset, regardless of whether they are loyalty points, gaming points, insurance, financial assets, or also some fixed assets or assets of reality, which extend the scope of assets in circulation allowing that they circulate freely throughout the world and in different chains.
BUMO- EASY INTEGRATION
Users as well as companies avoid expensive and complicated processes when transferring, BUMO changes the rules of the game, allowing users to launch Apps without any development knowledge. An easy-to-use template library can be enabled to achieve what the user needs.
BUMO- Evolution in equity.
Through decentralization equity is achieved, BUMO, creates a fair way by which the block chain can be updated in a decentralized manner in the many IoT devices that it hopes to connect. Taking into account that one of the problems that most affect today is the centralization of mining. Because there are powers that control a significant amount of mining power.
Blockchains and its limits
Among them :
Performance: transaction speed for platforms like Bitcoin and
Ethereum is very low
Energy consumption: Work test Mining is extremely demanding
for energy and leads to the centralization of mining through the groups
miners
Threshold of the application: creation, integration and promotion of products of
blockchain infrastructure business is difficult because technical experience
professional is scarce
Value isolation - Lack of liquid markets for cryptocurrencies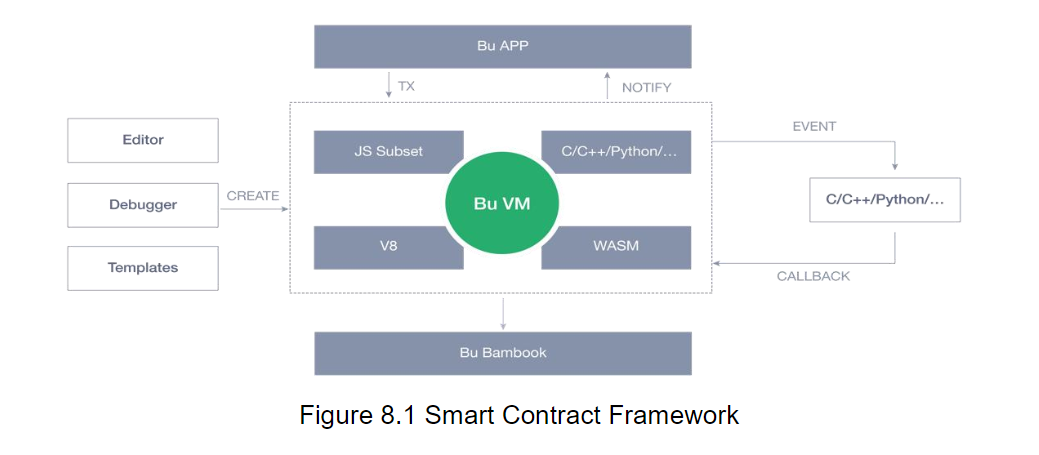 BuContract is a means to allow the intelligent contracts of BUMO to be implemented in common programming languages such as Javascript. There are inherent advantages to this, such as the cost of learning new programming languages for developers and the high efficiency of execution of these popular and easily tested languages. BuVM will also support C / C ++, Python and other languages through WebAssembly
The data and the real world are coordinated through two methods through BuContract:
(i) the data provider generates and maintains a "real" data contract through a deposit; the deposit may be lost if the validators consider that the data provider is acting unlawfully
(ii) The contract notifies the Oracle (BuOracle, BUMO Oracle) of which the data must be obtained through an activation event scheduled in his intelligent contract, after the oracle processes the event and returns a value, that value is returned to BuVM.


Case of use

Miguel is an innovative kid, has a project to advance in the world and its climate, he wants to make an application for travelers that will safely indicate the climate of each city, no matter the country, he wants to have the precise information for its application
Through Bumo and its easy programming templates, Miguel obtains the real-time information of different nodes worldwide, his application obtains the data he needs to achieve the objective
With few investment costs miguel starts to move to its application that is now visible worldwide, has a network that provides data in real time and supports it for the benefit of users
Miguel found in BUMO and its easy-to-use templates a perfect ally, apart with its nodes well distributed throughout the world was the final impulse that the application needed!


This writing was done by @nancyka for the @originalworks contest sponsored by BUMO.
BUMOtwitter
BUMO2018