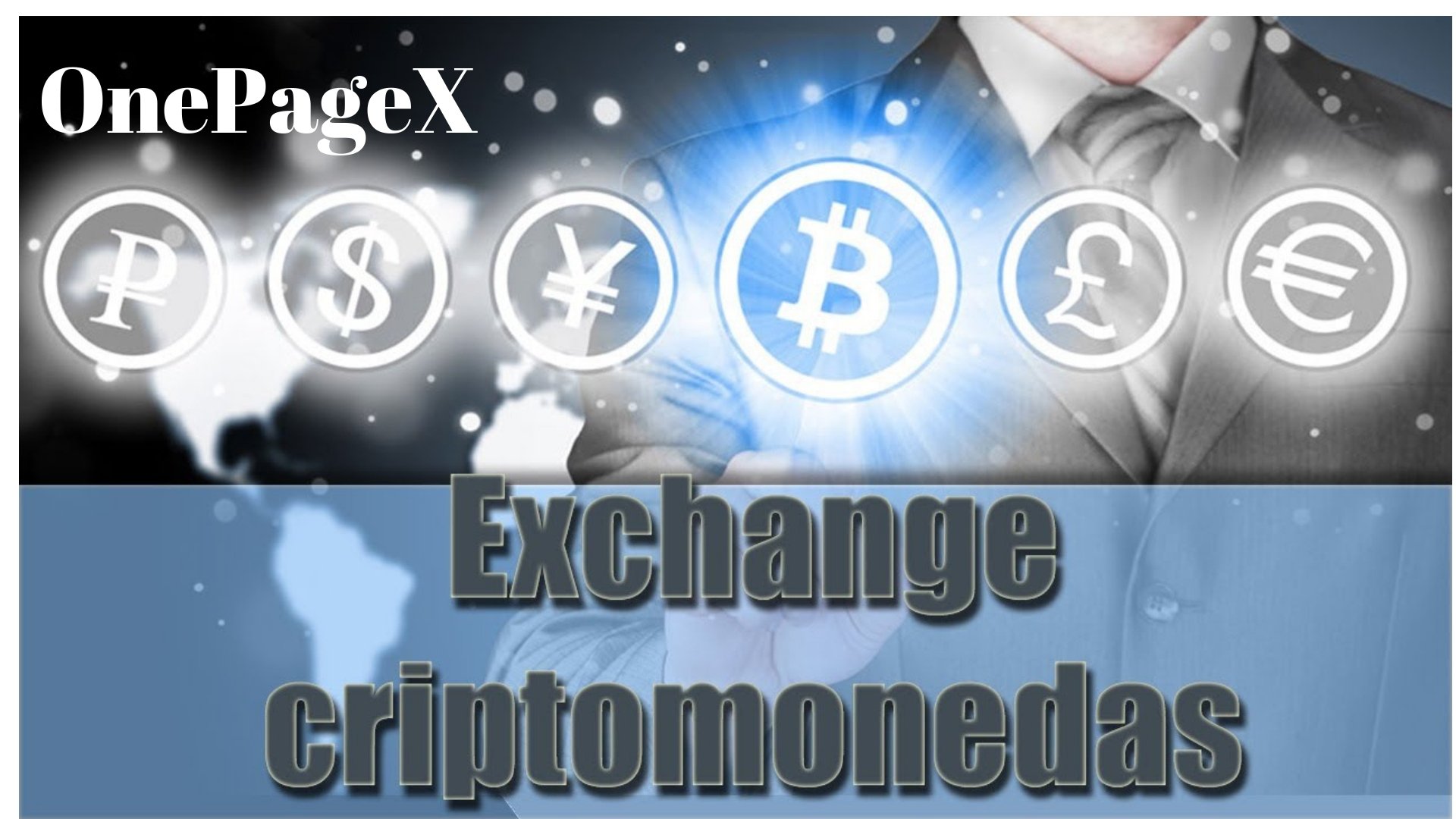 For the user who uses the exchange of cryptocurrencies as a means of living, it is important that when making such exchanges these are simple, safe, fast, without registers and also with a wide selection of cryptocurrencies according to their needs, this It attracts because it simplifies your daily work, which in the end results in a better quality of life in the cryptographer.
On many occasions, when making an exchange, we desist for the complicated. In the process, we seek user satisfaction, simplicity.
It is the exchange of cryptocurrencies that offers the user to cover their needs, because they have a wide selection of cryptos, it does not require registration, it carries out trade and convention operations in a simple way.
How does OnePageX work?
OnePageX, works by integrating with exchanges and finding the best prices for any given cryptocurrencies.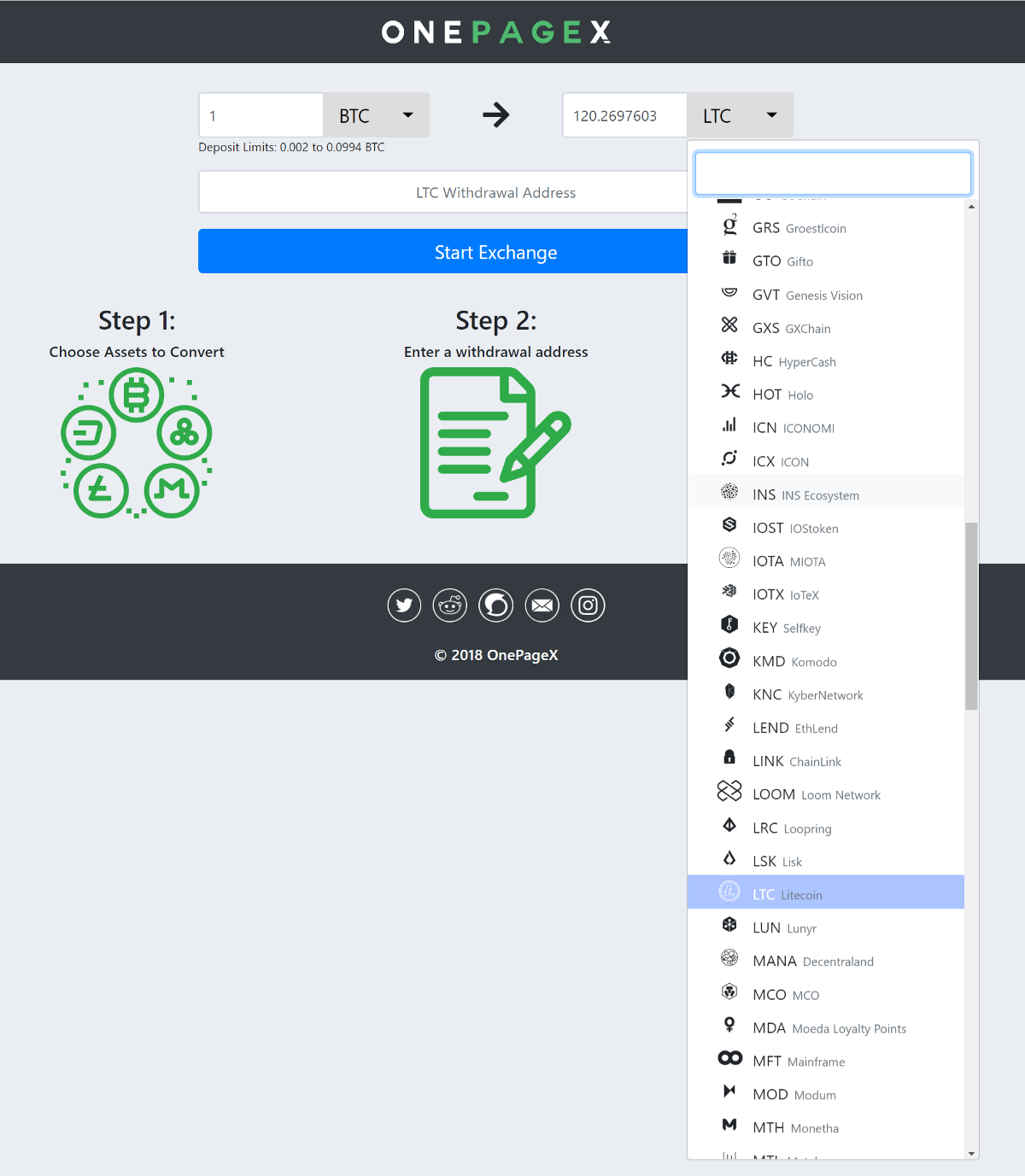 From now on, users are not limited to using a few selected cryptocurrencies, there are more than 140 cryptocurrencies that OnePageX makes available
Vision and future of OnePageX.
There are many upcoming implementations, which will allow users to convert more cryptocurrencies.
In the initial launch, the conversion of cryptocurrencies is done from Bitcoin, new assets are being integrated, and the great news is that there are plans in the future to include an implementation of Eteem!
Transaction status indicators
The transaction cards indicate in what state each transaction is. This keeps the user informed and with an idea of how the process is going.

Freshly created transaction card.

Bitcoin sent, awaiting 2 confirmations.

Exchange is complete! Starting Withdrawal

Withdrawal Complete! The transaction is done.

The OnePageX Widget
OnePageX has a Widget that Web sites can implement by simply copying and pasting a fragment, this will make Web sites give their users the ability to make quick exchanges of cryptocurrencies.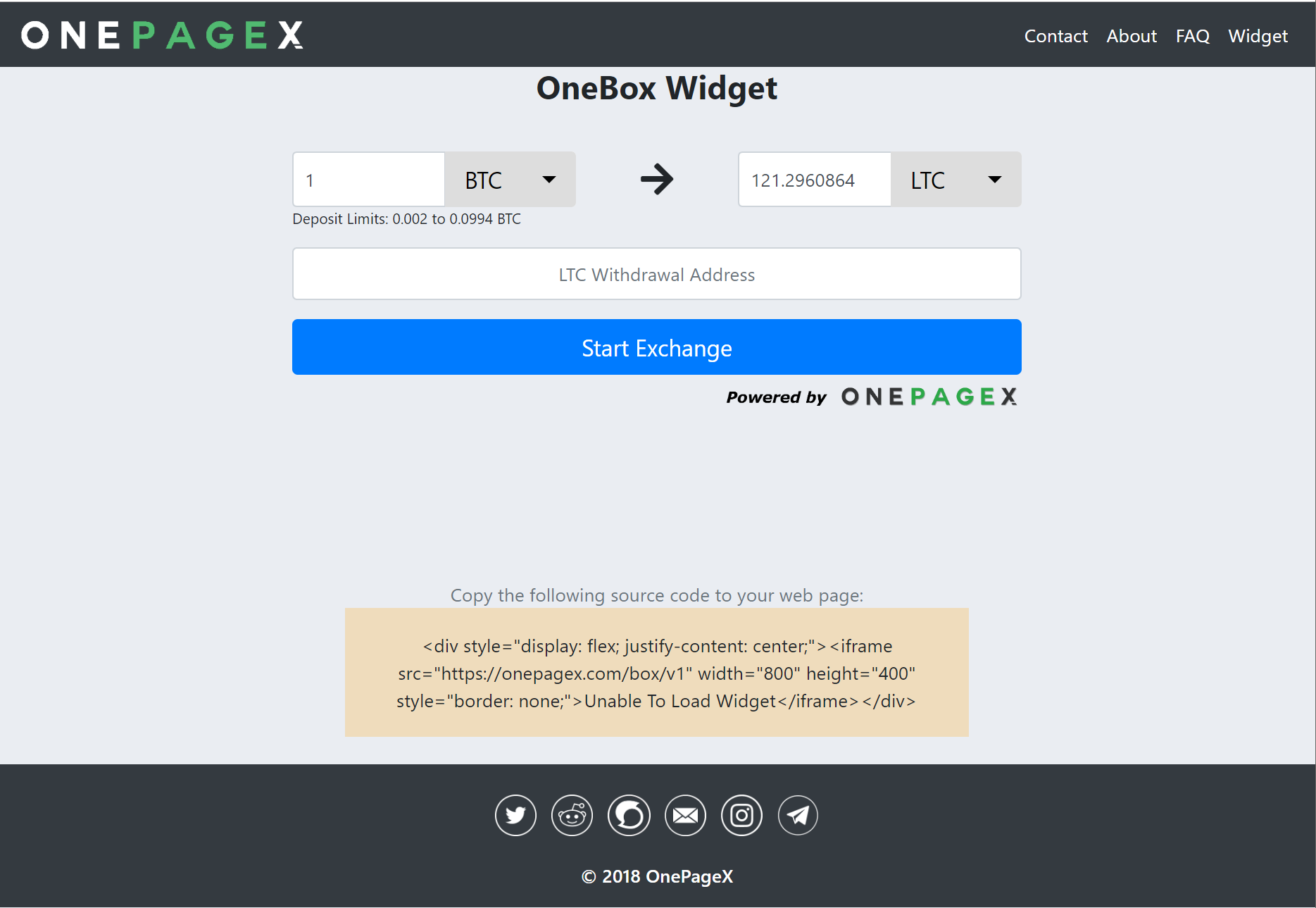 The widget is called OneBox! The OneBox works just like the OnePageX page, but within the widget.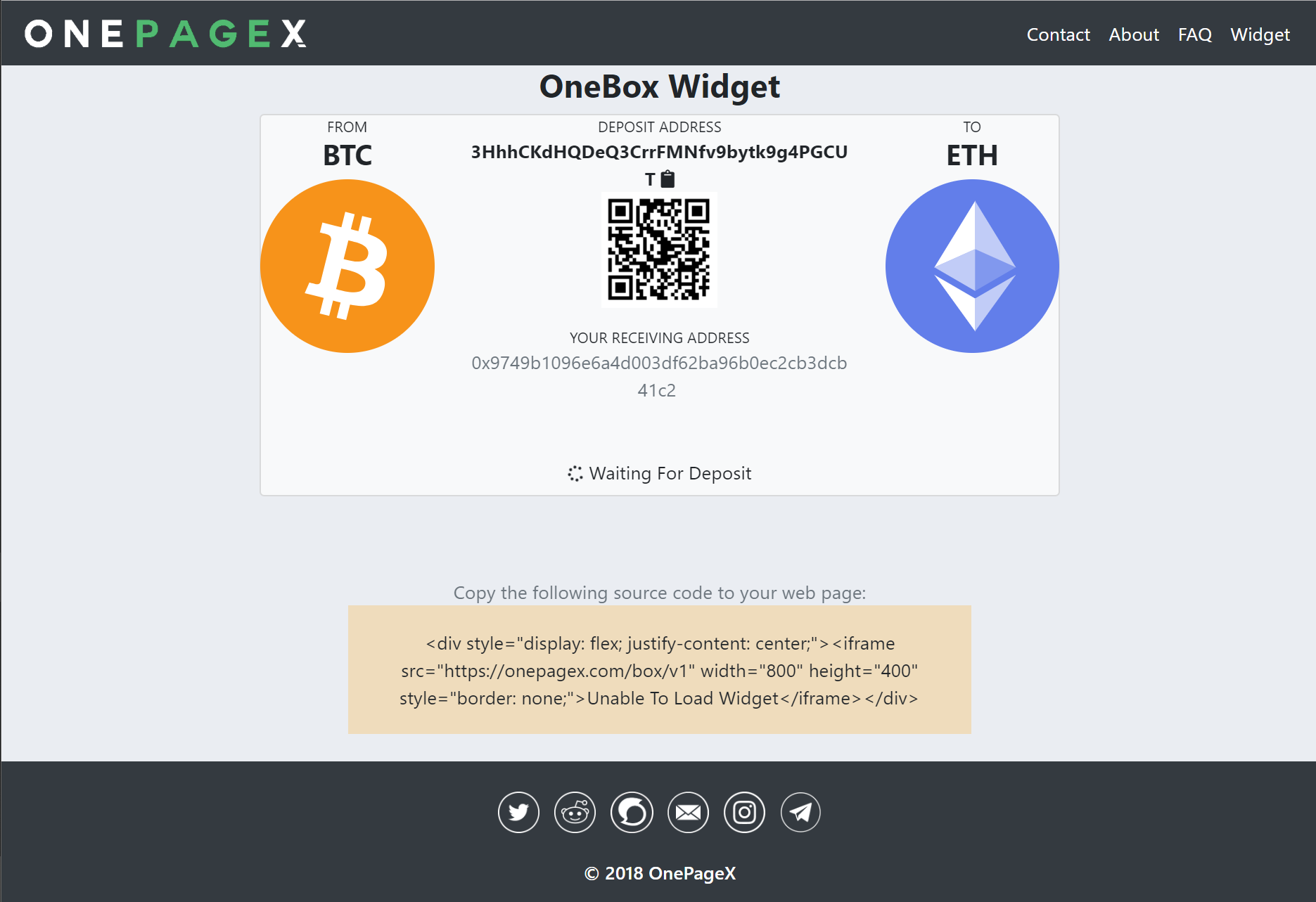 How long are OnePageX transactions taken?
The transactions are almost instant once the deposited currency is confirmed. In order to ensure faster exchange speeds please use appropriate fees when sending Bitcoin.
Case of use
Louise, is famous designer in swimsuits, travels a lot and uses a lot of cryptocurrencies, she likes a lot the discretion in her cryptographic movements, she uses several cryptocurrencies, she needs an exchange that has a wide variety of crypts, besides that it is fast, and safe .
Louise finds OnePageX, where she can make many transactions in all her favorite cryptocurrencies and she can do it from a single page!
This writing is done by @nancyka for the @originalworks contest sponsored by OnePageX
https://twitter.com/nancyca79782370/status/1054138713675046913
OnePageXtwitter.
OnePageX2018