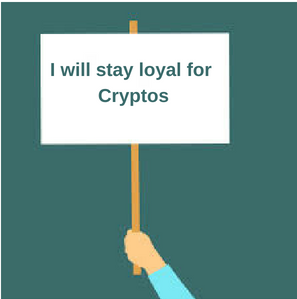 Loyalty is big deal for businesses today. Returning customers account for a larger part of every business' yearly revenue and the drive to increase loyalty is really heavy. Every business or retailer has one form of loyalty program these days.
Here's a simple way most of us casual customers appraise businesses we patronize, "have they got quality products and services", cheaper or competitive prices? and "are they easy to access". With these ticked, they get some loyalty already but when they add a little loyalty program to this, it's almost an overkill and for some of us, our loyalty can be bought. But then, do loyalty programs totally work as envisaged? a lot of people have asked.
Yearly, businesses create budgets and design loyalty programs to keep their customers loyal and repeat their patronage. There are hundreds of programs in every industry and our homes are littered with these cards. I used to have a loyalty card from a store about a few minutes from home, and a couple more close to work. These days, the cards sit somewhere in my kitchen while I shop away at mid-sized street corner convenience stores. It's probably not a lone story as I'm sure a lot of customers who were previously excited about their loyalty cards also dropped it somewhere, some time later. Loyalty programs are cool but they ought to meet certain standards, as I think.
THE BETTER LOYALTY PROGRAM: QUANTIFIABLE AND TRANSPARENT
Why did I drop the cards? Even though I would shop with these stores on a normal day, I felt I was simply accumulating points which I couldn't quantify. I never knew when I was due for a discount or I could just wait till the end of the year to find out what I got with the store. Nobody's got time to accumulate some unquantified points and that's why a lot of reward programs have low participation and points remain unclaimed.
Here is the deal, (and it's Qiibee's major proposition), for loyalty programs to be super effective, patronage rewards should actually feel like a reward. It must be quantifiable and more liquid than it currently is. This helps the businesses involved easily budget and account for their loyalty programs yearly without accounting problems. It also increases redemption of points which eventually will encourage more participation and patronage.
Having a centralized loyalty system with multiple brands and businesses is exciting as consumers can now trade their loyalty points easily. Qiibee has its pros and con though. Easily, businesses could be wary of the required cost of training and blochchain development needed to integrate their existing reward programs to the Qiibee blockchain but the team can definitely make integration easier with little personal intervention from their part.
The advantages are many on the other hand. I would definitely shop with a business everyday (If I could or if I have to) if it's loyal enough to reward me with cryptos and that goes for a thousand more people especially Gen z and millenials.
Qiibee allows brands to build their own custom tokens on the Qiibee blockchain so customers can actually get these rewards. If you'll be rewarding your customers, better to let them see it and be able to measure it . It's even best to make it easily cashed or spent elsewhere.
HOW QIIBEE BENEFITS CUSTOMERS
if you patronize multiple stores and businesses with a Qiibee based loyalty program, you can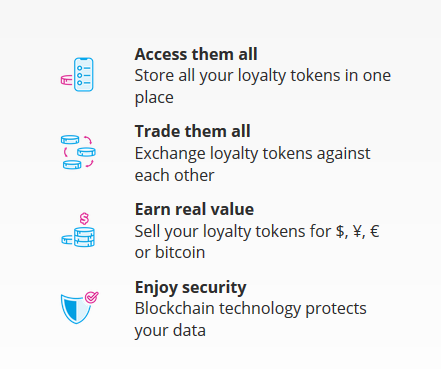 BUSINESSES ON QIIBEE
How businesses can use and benefit from Qiibee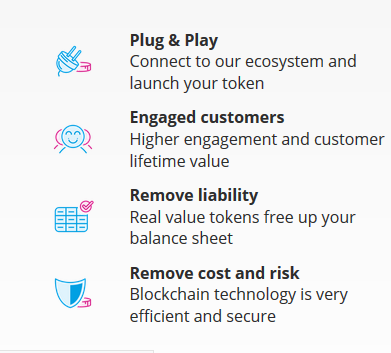 The Qiibee blockchain project brings loyalty to the blockchain. It helps brands tokenize their loyalty points therefore giving more freedom and transparency to the valued clients and customers. The project is being developed by a great team and advisors with records in the industry (check here). They already work with different brands (like DOminos, Subway, Burger King) on their personalized off-chain reward systems but the pilot for Qiibee is scheduled to roll out with 3 brands to help test the platform and get users feedback. This will start with Latteso ( and Lattesocoin), a Switzerland based coffee shop scheduled to go out by the 5th of May, 2018.
PROJECT ROADMAP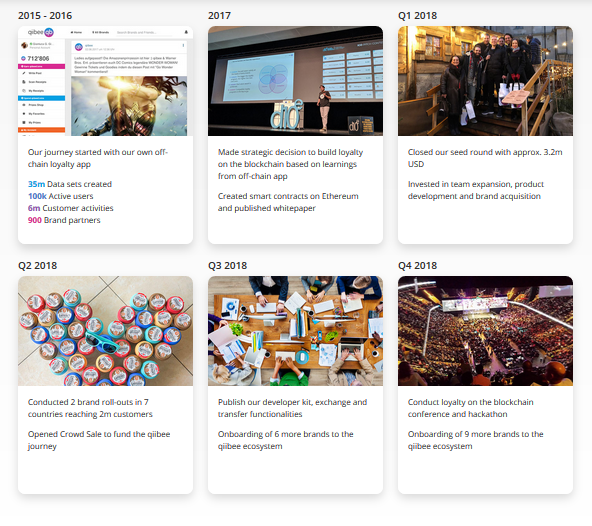 TOKEN SALE
There are three levels of participation in Qiibee's Token sale (see image)


You can join Qiibee's token sale here
More Information & Resources:
qiibee Website
qiibee WhitePaper
qiibee Telegram
qiibee Medium
qiibee Twitter
qiibee Facebook
qiibee Instagram
qiibee Linkedin
qiibee Google Plus
This is an entry for an originalworks contest. Kindly conduct further research when deciding to participate in the token sale.
qiibee2018