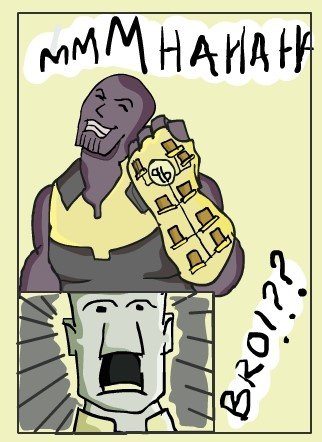 Qiibee is a great concept (I'll explain later), but that aside, I've been meaning to create comics for a while but not so much motivation or story to tell (yet). Seeing, @mediaworks' new graphics contest made me try my rusty casual skill. I love to draw and I do some design too but comics are really interesting and I should learn more and do more. Having seen Infinity War a couple of times, I thought someone had to do this. I was wondering what would happen if they had internet on Titan and Thanos and Ebony Maw could get a few high value cryptos here, could that help fix that wrecked planet and stop him from destroying everything? (nevermind, that's just some random crazy thought) but again it's easy to see that cryptos make money more liquid and transferable cross borders and Qiibee wants to do same for loyalty programs and their points.
About Qiibee. Loyalty is big deal for businesses and a lot of businesses today have one form of loyalty program or the other. These rewards are normally tied to their businesses, this means a customer needs to shop over a period to accumulate points to patronize the business and earn some discount in the future. But since a "reward" should always be a "reward", what if businesses make their loyalty points more mobile, more liquid? what if they tokenize it through the blockchain and make it exchangeable or easy to cash? would this make them more attractive to customers? the most likely answer is yes. A lot of customers would love more freedom with their loyalty points, to be able to easily trade it with others or simply cash it.
Businesses that offer this option will most likely become more attractive. They simply create their customized loyalty tokens on Qiibee's blockchain and this makes it easily exchangeable with other loyalty programs that uses the same solution, it can even be easily sold for cash. That is what Qiibeee is all about.
Now to the Comic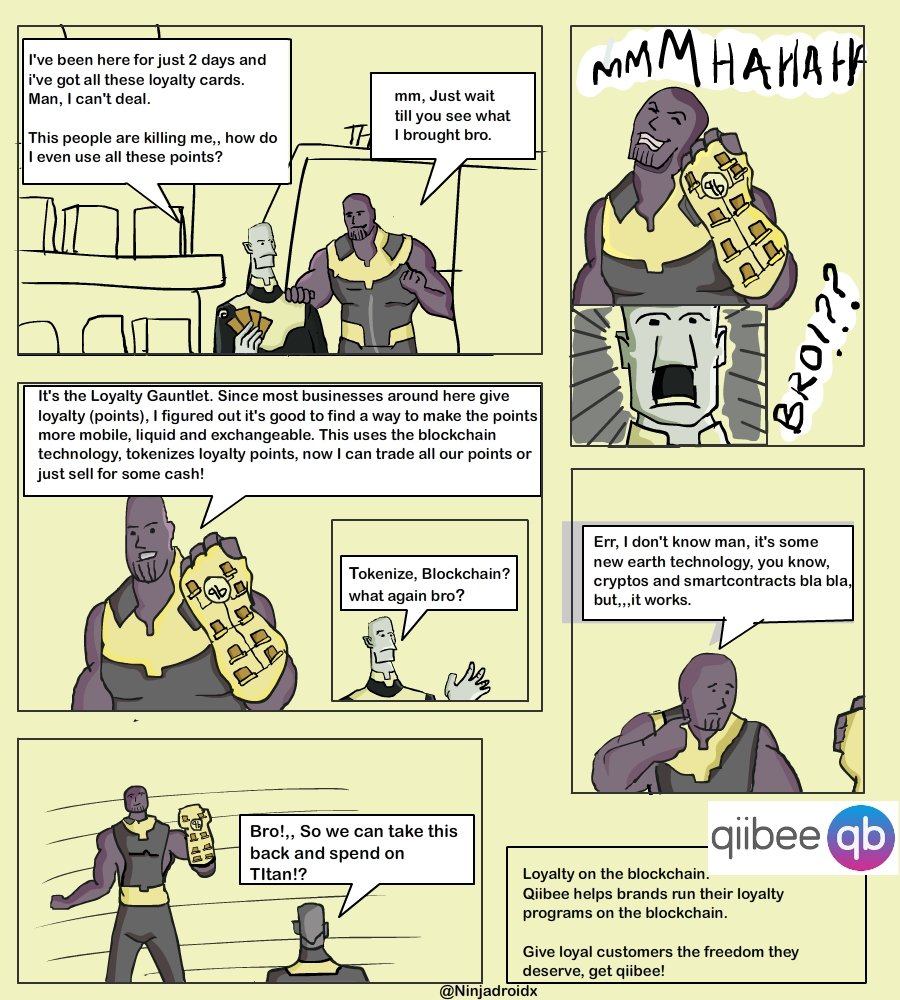 This is an entry for a mediaworks contest.
qiibeegraphic2018