As part of my periodic publications and articles reviewing top and current ICOs, I will be reviewing a very unique one today. The name of the ICO is simply BIZSHAKE.
Bizshake is actually a peer to peer sharing ecosystem on the neo blockchain and it aims at tokenizing real world assets.
The business model of this project is simple and it is aimed at decentralizing the system.
Before now, this system is centralized where a company or platform acts as the middle link which is necessary for security sake but the cost of this method is high as both parties are charged premium for this service but the case is different with the business idea that BIZSHAKE is bringing to the table but equally reliable as the security of the transaction will be guaranteed by the blockchain technology and BIZSHAKE would provide the necessary market and charge little for the service rendered.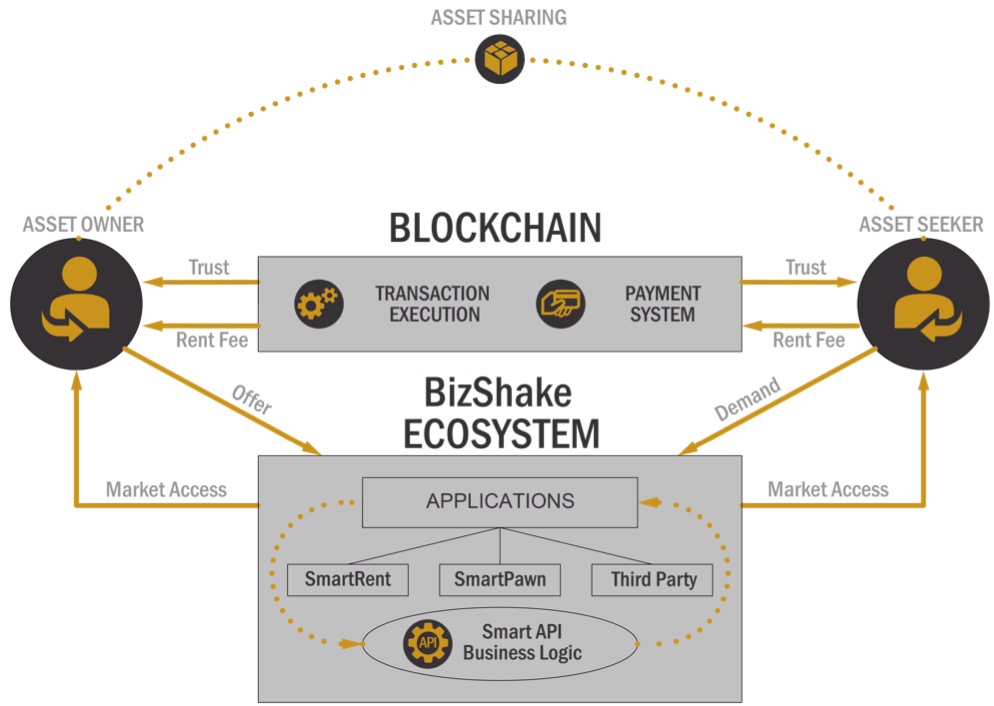 This will be carried out in three different ways which will include SMART RENT AND SMART PAWN
A. SMART RENT
Rental fee and deposit are locked by Smart Contract
Asset will be transferred from the lessor to the lesser
Rental fee will be transferred from lessee's wallet to lessor's wallet
After the rent period, lessee will transfer back the asset to the lessor
Deposit is unlocked by Smart Contract
B. SMART PAWN
1.Asset is transferred from Pawner to Lender
Loan is transferred from Lender's wallet to Pawner's wallet
After the agreed period, Loan + Interests are transferred from Pawner's wallet to Lender's wallet
Asset is transferred back from Lender to Pawner .
The ecosystem developments will include a SmartDispute which is a decentralized dispute system that will judge and settle disputes. The Ecosystem will also have a SmartCertify which would help in authenticating the assets in question. Another tool will be the SmartIdentify which will help in the credibility profile of the Owner.
A smartAPI will also be part of the ecosystem and this will help users in the community to maximize the system.
There are so many advantages accured to this concept amongst which include the following
Low fees for both parties
A decentralized system with all its benefits including security
Easy to use because of its simplicity
Availability on several platforms including mobile, desktop and tablets
Last but not the least is the scalabily because this is going to be executed in the NEO Blockchain.
To show you how acceptable this project is, its been listed in TOKENLION and ICOSLOT and it has also been reviewed on the tech insider
FUND ALLOCATION AND TOKEN DISTRIBUTION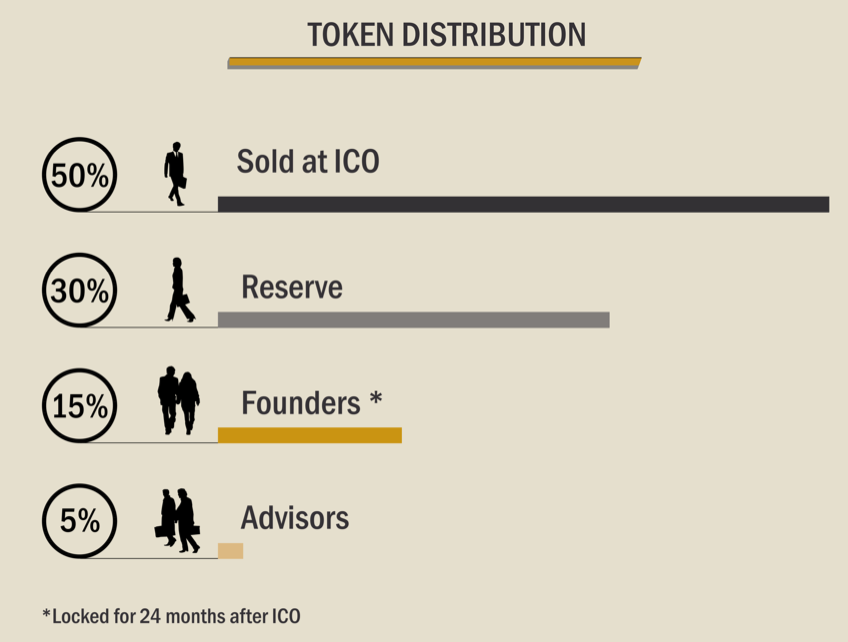 ROADMAP



CONTACTS Include
HONG KONG: 903 Dannies Hse, 20 Luard Road, Wan Chai
Hong Kong. Tel +852-6118-8419
NEWYORK: 50 Broad Street, Suite 1904
10004, New York, USA.
SHANGHAI: Zhoudong South Road 599
Shanghai, China, 201318
Tel +86-138-16146454.
OR info@bizshake.io
More information can be accessed when you visit their website and or download their whitepaper
WEBSITE: https://bizshake.io/
WHITE PAPER: https://bizshake.io/sites/default/files/BizShake_Whitepaper_1.2_ENG_2.pdf