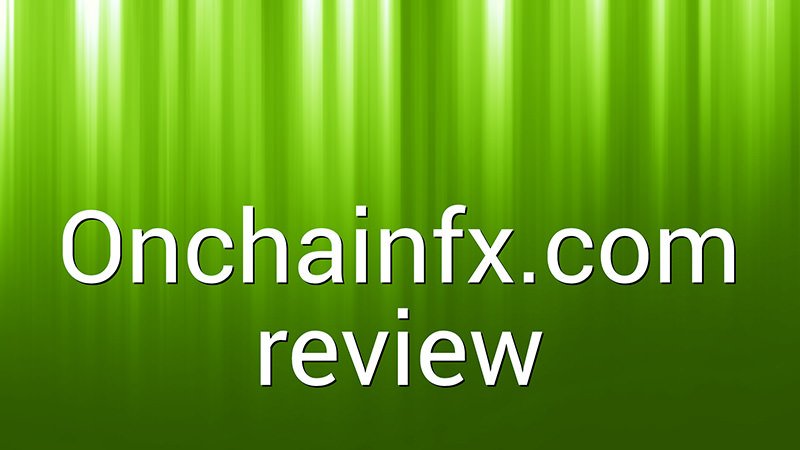 Website: onchainfx.com
If you are not a crypto-hamster that rashes to buy a coin only because someone mentioned it in a video review, if you want to make a thorough analysis and find really good projects to invest your money, this service will be of a great assistance to you.
It helps to estimate the state of all major coins that are now available in the market and may give you some ideas about which one will go to the Moon in the nearest months.
Onchainfx has much in common with coinmarketcap. You can find there such metrics as the coin price, market capitalization, daily trading volume, etc. However, it offers some more useful metrics that are not so easily found on the web. Here are 3 interesting metrics I'd like to highlight.
#1. Lines added on Github over the last 90 days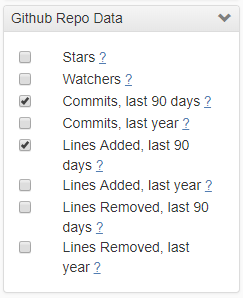 This metric can be used together with "Github commits" that is located in the same block.
It shows the dynamics of the project development, how much its founders do to move it forward. From this perspective, there are currently 5 coins that are worth spending time on: EOS, Tron, Lisk, Rchain and Aion.
EOS: 1.8M lines added, 1.5K changes committed. 
By far, this is one of the most perspective projects out there. Steemit is the one to follow behind with 0.9M lines added and only 250 changes committed.
You can see the stats for the others at the screenshot below.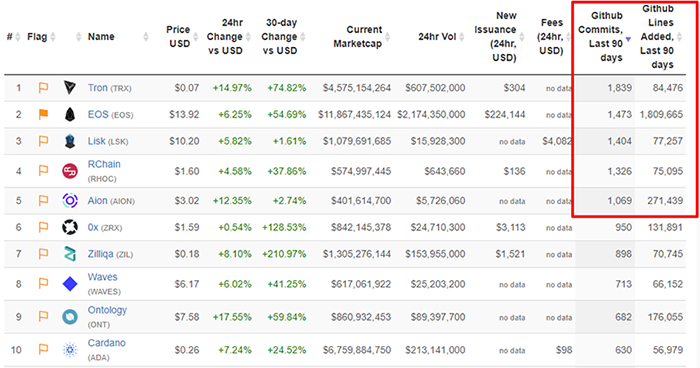 #2. New issuance + fees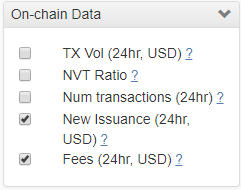 These metrics can be useful for those who want to make money on cryptocurrency mining.
I have often come across such questions on Quora: is it profitable to mine Monero? Will IOTA mining pay off? Onchainfx will give you some guidance on this question.
Currently, Bitcoin and Ethereum are the only coins that are mined at all. The amount of these 2 coins issued in the last 24 hrs is 3 times bigger than the amount of all other coins put together. The amount of fees in USD paid to miners is approximately 35 times bigger.
Of course, there are other things to consider (electricity costs, for instance). But these two metrics can be a great help in making a decision.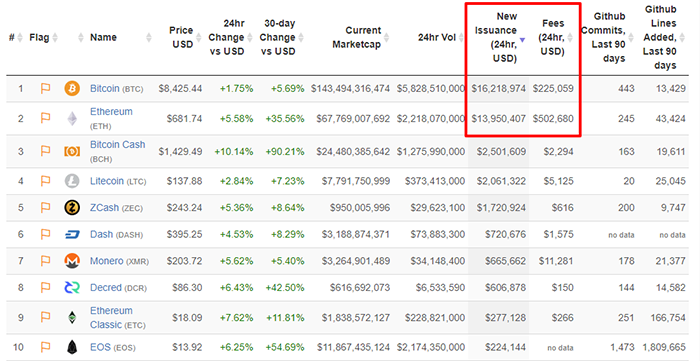 #3. 30-day change vs USD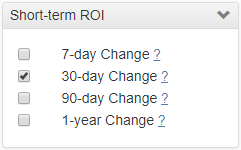 If you have found a coin that may give you good profits in the future, but you doubt if your analysis is correct, hold back for a second, don't make any rash decisions. Check this metrics in a month and see how big your profits would be.
If this coin has proved to be a good investment, you can consider your analysis correct and use the same principles in the future.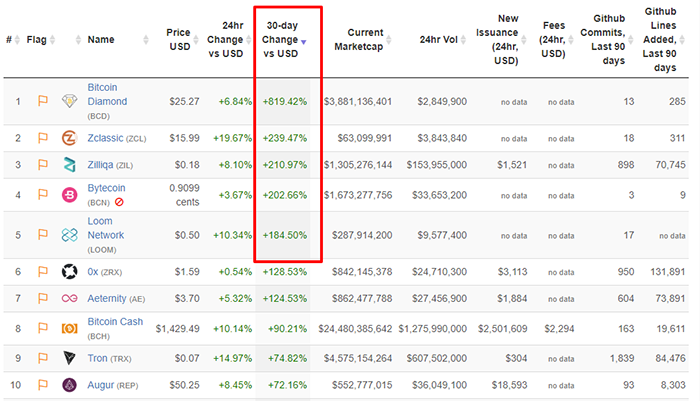 Conclusion
These are the key metrics that I consider useful for those who want to make money on cryptos. However, the service offer a much bigger variety of statistics that may be useful for other purposes.
So take your time to investigate the service, it's really worth it.