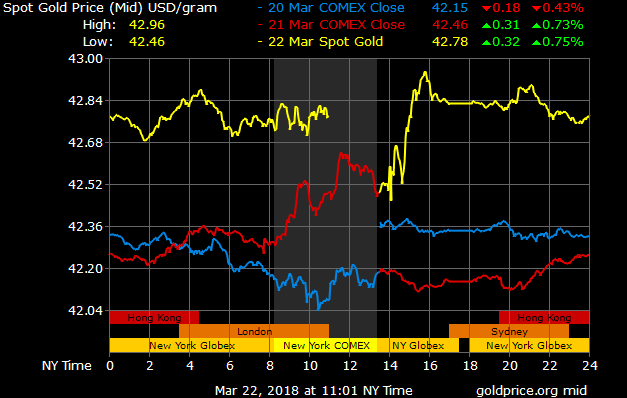 I just wanted to inform you about the fundamentals of your supported coin. This is pasted from the whitepaper:
Digix Tokens (DGX)
Dgx Tokens are minted via a Minter Smart Contract. Each DGX token represents 1g of
Gold and divisible to 0.001g. For every PoA Card that is sent to the Minter Smart
Contract, DGX tokens will be issued in return. For instance, a 100g PoA Card sent to the
Minter Smart Contract returns 100 DGX tokens to the user.
In my opinion this coins is just overvalued and pumped as a "safe" haven like tether (usdt) or gold in the traditional market! So the acutall difference ~$333 between real value and actual mania.
1DGD = 1g gold
1g gold = $42,70 1
DGD = $367
I'll post further ideas in the near future, you can follow me, if you like, I would appreciate it!
Don't follow blindly the crowd, have your eyes open!
Happy trading!