TRUE LIFE STORY!
Hi I am Carlo i am a construction worker and being paid for 5$ for a 10hour job a day and i would like to share how crypto currency change my life at 1st may 2016 i do not believe in any digital currency/crypto i though it was only a scam so i take the risk and spend so much time to learn about it.
I learned how to trade bitcoin on that year untill 2017 and did not take care of my bitcoin i always withdraw and spend all my earnings and suddenly bitcoin goes up until 2900$ on dec. 2017 i already dont have any btc on my wallet. I am really disappointed and repented to my wrong decisions. Trust your Crypto/digital asset on your portfolio. Have a good Day Everybody.

BITCOIN-(₿) is a cryptocurrency and worldwide payment system.[7]:3 It is the first decentralized digital currency, as the system works without a central bank or single administrator.[7]:1[8] The system works as a peer-to-peer network, in which transactions take place between users directly, without an intermediary.[7]:4,5 These transactions are verified by network nodes through cryptography and recorded in a public distributed ledger called a blockchain. Bitcoin was invented by an unknown person or group of people using the name Satoshi Nakamoto[9] and released as open-source software in 2009.[10]
Bitcoins are created as a reward for a process known as mining. They can be exchanged for other currencies,[11] products, and services. As of February 2015, over 100,000 merchants and vendors accepted bitcoin as payment.[12] Research produced by the University of Cambridge estimates that in 2017, there were 2.9 to 5.8 million unique users using a cryptocurrency wallet, most of them using bitcoin.[13]
CHARTS AND HISTORY DONT REPEAT MY MISTAKE!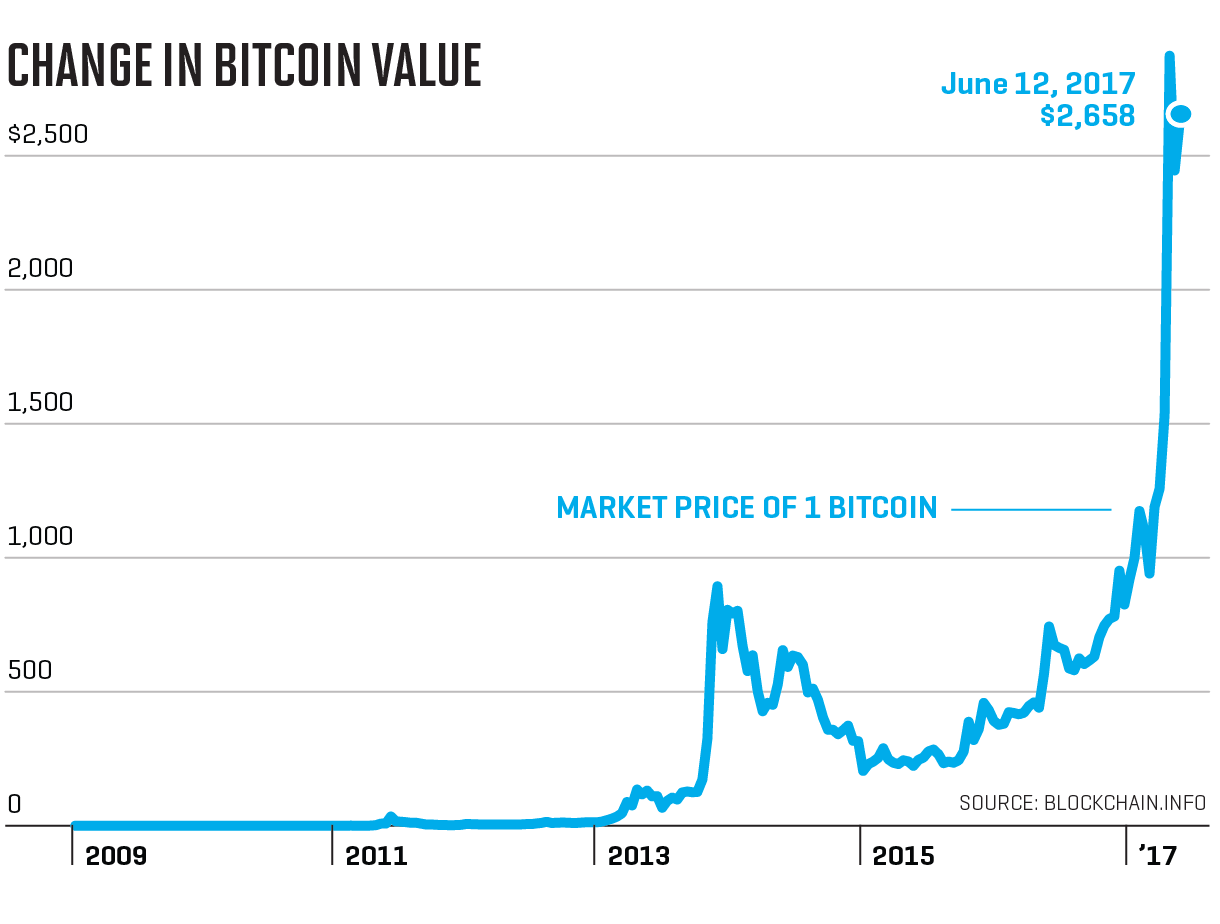 RESTEEM AND UPVOTE
WORK HARD AND ENJOY LIFE!