"….while influencer marketing rose to prominence as a raw, credible antidote to the slick world of television and glossy magazines, it has metamorphosed into something every bit as calculated"
---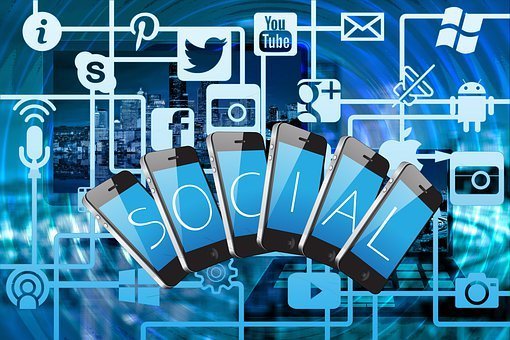 Source
If anyone sees Jolie striking these different poses, one can tell that she has done this more than a few times before.
Tousle her blonde hair sideways. Smile. Look at the camera. Look away.
Reposition the Calvin Klein hang bag.
Add sunglasses. Cross legs. Change heels. Repeat. More camera clicks.
The photographer — snapping away at the centre of attention in the sun splashed walkway, that's painted of golden hue, intermittently chimes in bits of advice. "Grin" he gestures at one point, prompting Jolie to show in a better and wider way, her good set of dentition.
He adds, "Let me take some more of those Calvin Klein brands against that". Betting that the Leopard skin bags will pop against a beige block of concrete beautified by the sun's golden evening hue.
You may think Jolie is a model. No. She's not. Jolie is a full time mom. Her photographer is not a professional, either. He's her husband. And Jolie puts on this ensemble in a busy beautiful walkway outside a mall across the street where she lives.
---
In the dark corner of her room, a young woman scrolls through the Instagram blog of Jolie. She clicks, flicks and zooms on every picture as not to miss a thing about the 'perfect lifestyle' of Jolie. Samantha has become morbidly obsessed by Instagram-famous blogger Jolie.
It would be easy to notice that Samantha becomes infatuated by Jolie's seemingly perfect life and would in not time, mimic her every action, which she eventually does. Jolie posts a quote from a book she's currently reading, Atomic Habits by James Clear and Samantha quickly orders it online.
Jolie posts a picture of her breakfast at her favorite bagel restaurant, Samantha gets a bagel for lunch that same day!
Not to mention, Samantha has now ordered for a Calvin Klein bag, sets of jewelries and perfumes too.
Wait, No. So Jolie is not actually living a fake life. She's not a celebrity too. She's just a Social Media Influencer. It's all part of her effort to gain a moderate slice of the parvenu opportunities retailers and megabrands are funneling to everyday women and men who thanks to the social media, have amassed great followings or large number of followers for their blogs, Facebook page, Instagram feeds, Twitter handle or Snapchat stories.
So I said Jolie is just a Social Media Influencer, and for the purpose of this post, I'll be calling her or her types, SMI(s).
---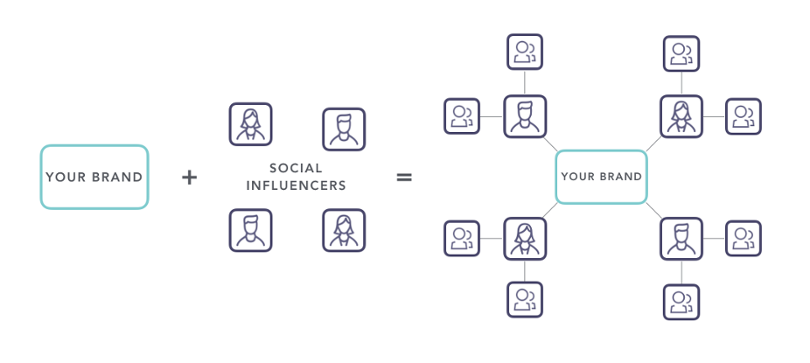 Source: Public Domain
Social media promotion has evolved over the years and advertising products via SMIs can be easily classified as a form of subconscious marketing. This type of marketing has grown because for ages, brands and advertisers have been seeking to shape consumers' thoughts, attitudes, desires and behavior, without us even being aware of it. And the weird truth is, they've been amazingly successful!
Who these SMIs are and why is this hidden method of online advertising emerging as one of the leading online strategy? And….
Won't you want to know, what makes them so attractive for online marketers? What makes their opinion so powerful to their followers too?
The idea of consumer behavior being closely relayed with cognitive biases is not far-fetched. Take for example, that of Jolie (our SMI) and Samantha. The way in which consumers are affected by influencer marketing can be vividly seen here.
But how could Jolie get this effective? It's simple.
Samantha can easily relate with Jolie in her inbox and thus, trusts her than normal advertising models.
Jolie is attractive and human are normally attracted to beautiful things or beings than otherwise.
Jolie has credibility and social proof.
Jolie has a millennial crowd of followers.
One of the many reasons, several brands and companies reach out to these influencers is because their followers value their opinion.
For some women, it's simply going to Instagram to get ideas about what type of dress they should wear on a night out or what to eat like Samantha.
Companies and advertising companies regard these SMIs, like our Jolie, as relatable and effective messengers for their goods. Companies pay them in fees or free products, resulting in sponsored posts on Social Network Services(SNS).
Who are Social Media Influencers?
Well, basically in its simplest term, they are everyday people like you and I. These are people who have a passion and aren't afraid to tell the world about it. Whether that'd be writing, cooking, fashion and lifestyle(like our Jolie), comedy, gaming…. Just name it.
Then by posting about these passions on social media, influencers have gained immense online popularity, allowing them to shape and influence people's perspective or even directly determine their audience take on matters through memes, blog posts, videos, pictures, tweets, etc
Now, the SMIs has been vastly utilized in a system called a sharing economy. A sharing economy is such were people come together to share resources in a way that profits everybody. This is called a Win-Win situation for all in the economy. Common examples of sharing economies are the Airbnb, Uber, Snapgoods, etc.
The common thing among all economies is that they ensure that unused or underutilized resources are made available to others at a cost in an effective, fast, safe and efficient system.
The SMIs economy hasn't been left out of this. SMIs are hired by clients or host companies to promote their services or goods but so far, the system has not been without its own problems.
Few of those problems include;
• Problem of finding the right top influencer for a brand's business promotion, due to heterogeneous crowd of followers of some influencers. Heterogeneous in the sense that, some influencers have a mixed group of followers with different interests. So this makes it hard for companies to pinpoint a perfect influencer for their business.
• Deadline change of contracts details and new targets to meet(mostly done by sponsors)
• Reduced revenue for influencers due to absence of a good connecting network and the presence of third parties or middlemen.
• Sparse distribution of revenue. This implies that only the top and most popular social influencers get more revenue irrespective of their niche or the type of their audience(followers).
• False account deception by cyber thieves as influencers to companies and general insecurity of influencers' accounts.
Due to need of contracts agreements between companies and influencers, influencers may be deceived to leak their information to imposters and thus, accounts hacks.
So, the next part of this article is going to talk about a platform built on the blockchain that is the solution to the social media sharing economy setbacks.

That solution is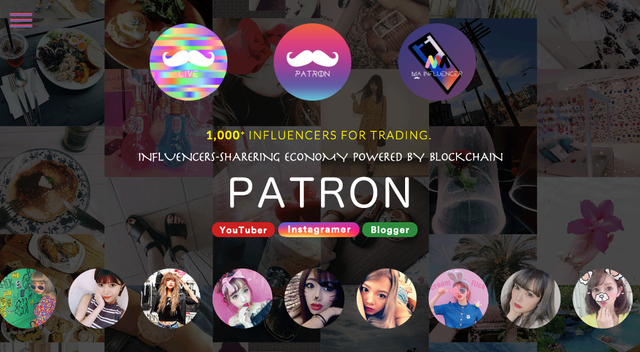 Patron is a platform built on the blockchain that creates a link and sustainable economy between organizations, influencers and their social media followers. Patron links the social media world and the blockchain. Patron was created by a brilliant team of Japanese and Americans.
The project which is modelled after the Airbnb economy sharing concept leverages the connection between the social media participants to promote enterprises. These participants are the influencers, the sponsors and the fan base. We are going to look into these categories of participants and roles of these participants on Patron later in this article.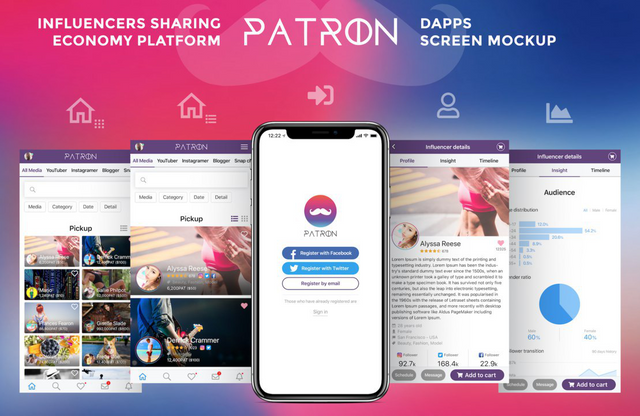 The Patron sharing economy is fashioned on the principle that influencers can be used as an effective channel for businesses to reach a wider audience of 'same-interest' followings/followers and let influencers and host companies connect with each other and see the rating of each influencer personality on the overall economy on Patron. This will help organizations reach out to specific followers demographical on social media and perfectly draw out the anticipated result of marketing activity of contracted influencers faster and more effectively.
Since it is powered by the blockchain technology, Patron removes the need for a third-party credit facility through the use its token to fuel economic activity on the platform. This will initiate trustless transactions between Patron users and they will all have access to all transaction records which are immutably stored on the blockchain. Futhermore, this token called the PAT token will also serve as a medium of value exchange between sponsors, influencers and fans.

Types of Participants on Patron
.
Influencers(SMIs) or Hosts
Influencers are people who can initiate smart contracts with sponsors via Patron to secure a constant stream of revenue over a length of time. This maybe of on the spot monthly or yearly. This means that the influencer gets paid to promote a sponsor's material based on a well stated agreement characterized by time and money.
Influencers can also advertise themselves to sponsors based to give the sponsor variety of information about them like an fee charged, availability, work portfolio and their reputation too..
Sponsors or Guests or Businesses
They are also called guests. They can go into contracts with influencers and have a guaranteed results on their business promotion based on the influencer's influence and number of specialized followings.
Fans or Followers
These are the influencers' social followers or lovers whom the influencers have won their trusts. They can be largely influenced by the influencers' actions and opinions. They benefit from the better content generated due to the monetization of their attention and time.

How Patron Evaluate Influencers and Screen Potential Sponsors
Potential sponsors or guests can only be recognized as sponsors on the Patron platform whether as a group or an individual when they have passed through a screening process. In this screening exercise, they are required to reveal their agency details and financial strengths.
Influencers are measured and rated according to:
Number of followers: Although this isn't an absolute factor as Patron isn't fashioned after quantity but quality or type of followers(that is, a small but specific and less diverse interest fan base is better than a large but less committed fan base) but it is also taken into consideration.

Engagement rate on influencer's page, posts or tweets.

Reviews and Reputation of influencers on their social media page.
With this, sponsor companies can easily anticipate the effectiveness of their marketing campaign, which was not possible until now, by employing Patron influencers which have being categorized as shown above and ranked based on their followings. Consequently, ratings ensures influencers are priced accurately and sufficiently by a sponsor company who are interested in reaching a good number of its targeted audience.

The Core Services of Patron as stated are:
1.Sharing the influencer's SNS delivery frame at the spot. (Pay every time)
2.Share an Influencer exclusively for several months (Pay monthly).
3.Acquire favorite influencers and monopolize (annual contract)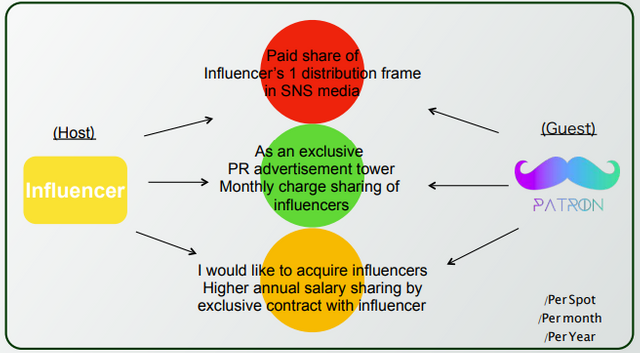 Other services include:

Patron Functions includes:
Patron offers services that helps connect the best and most affordable(price categorization) influencers to the right companies at just a glance or click away

Patron categorizes the influencers by the type of content they create, in this way the right companies can be connected to them.

Safe and secured interactions and accounts identity through the blockchain.

Elimination of middle men and intermediaries, thus, faster and cheaper transactions.

Specifically, what benefits do Patron offer to Sponsors, Influencers and Fans?
.
Influencers
Personally, as a social media(facebook) influencer, I will benefit in these ways:
On Patron, there will be no need to submit personal information such as credit cards and the likes to anybody.
Higher revenue and appropriate disbursement of revenue opportunities for influencers(me).
Influencers(like me) can also advertise themselves to sponsors on Patron.
---
To Businesses
Wider visibility to a specified audience.
Low advertising fee charge.
Easy access to millions of blockchain users.
---
To Fans
Increase in amount of quality content.
Easy access to better products and intimate communication with influencers.

The PAT utility token is the standard currency of the Patron ecosystem. PAT is an ERC-20 Token. PAT is used to power all the activities and operations on Patron.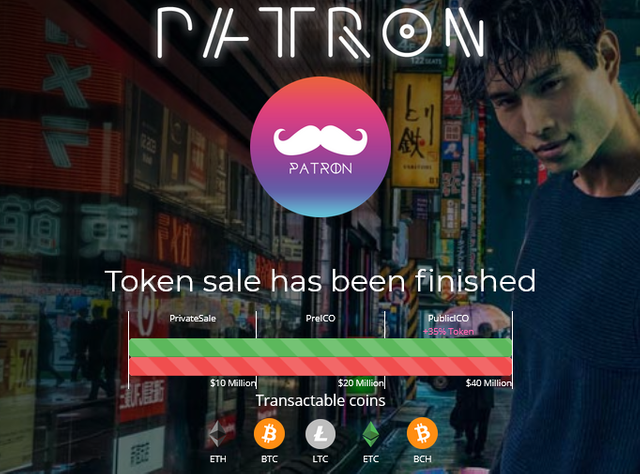 The PAT Token ICO is done and raised over 40 million USD in sales.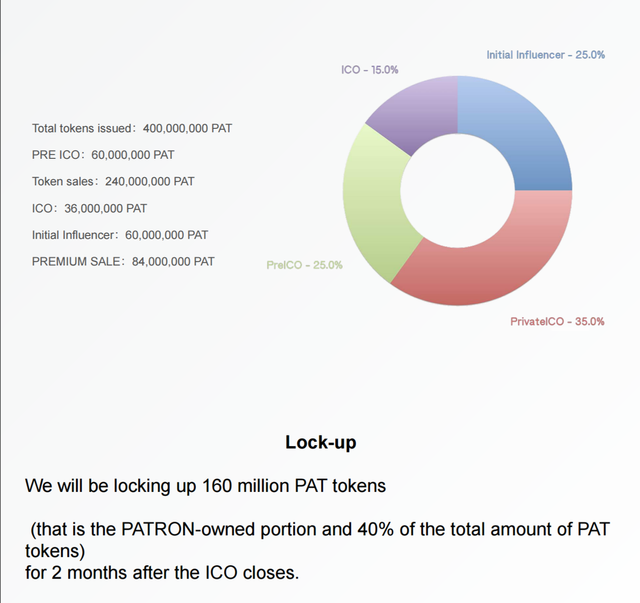 PAT is already listed and is currently featured on CoinmarketCap and can also be bought from major exchanges.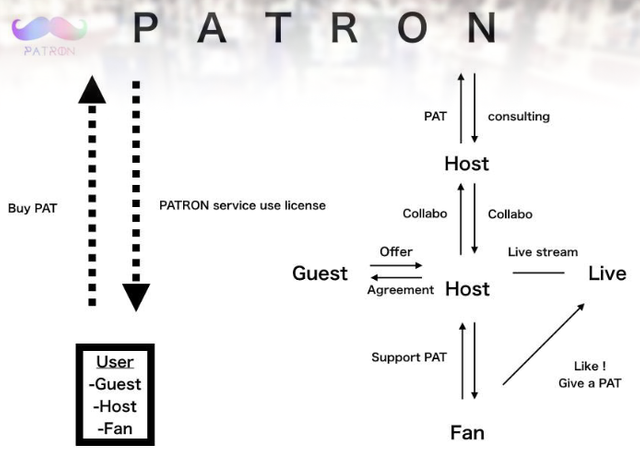 PAT will serve as an utility token through the following means;
•It will be used by influencers to reward fans for events, contests and promotion.
•It will be used sponsors to actively engage with influencers and utilize their networks of fan base.
•It will be used by fans to promote the content of the influencers they trust and follow through "likes". These 'likes' raises the ratings(this is the review) of Influencers, which in turn raise their marketability.

Use Cases
Emilia and EasyBuy
An online retailer known as EasyBuy is known for selling affordable furniture and general home goods. Visibly, a large portion of their audience is active on Instagram. But getting to them is a problem. They have opened up an Instagram page but the page only attracted the attention of their old customers and the stream of new customers is very low.
Eventually, they did their homework on social media influencers business and realized that for each dollar spent on influencer marketing, marketers see an average of $7.65 in earned media value returned and that the biggest platform for influencer marketing can be found on Instagram.
Also for years, one of the biggest challenges for influencers on Instagram was getting followers to go from looking at a photo to going to their website and making a purchase. But that changed in 2017 when Instagram installed out new shopping features where users can just be directed to the purchase page by clicking on the 'bag icon' on a picture.
These new found truths, increased the interest of EasyBuy in hiring a an influencer but the biggest problem was yet to be unveiled and that was how to get the best Instagram influencer.
Through Patron, EasyBuy got exposed to a variety of Influencers and the specialty of their audience. Eventually, they picked Emilia who is a retired fashion designer but now blogs about raising kids and family life from home. Patron connects Emilia and EasyBuy. Giving Emilia an opportunity to earn from her social blog while providing EasyBuy with the best and affordable influencer that'd churn in more profits and give them a better outlook socially, on Instagram. Now, on Patron, EasyBuy and Emilia can draw up a contract without involving a third party, thanks to the blockchain.
Chase and Crate Gaming
Chase is a YouTube social influencer with over 20 million subscribers. He makes video games reviews videos and posts it on his channel while creating and playing game challenges that indulges a lot of gamers around the world. He has a bag full of subscribers and fans in his hands.
Crate Gaming is a gaming company who just developed and released a new game, The Chase. It's game similar to any other racing game this is unique because people are not just racing in cars or bikes, or being chased about like the SubWay Surf game but here, it's a racing and action packed entertainment where a character called Chase, has to run away after masterminding a prison break.
Crate Gaming got wind of Chase channel and it's just a beautiful coincidence that the name is the same, so they want to hire Chase. But they want weigh other options first to see if Chase's still the best choice around.
Well, they realized Patron offers that and more. Fortunately too, Chase is on Patron. They weighed the options and finally opted for Chase. Patron being built on the blockchain offers Chase and Crate Gaming the deluxe method of creating a contract without involving escrows or third parties while ensuring that all details of the contracts can't be tampered with.

Synopsis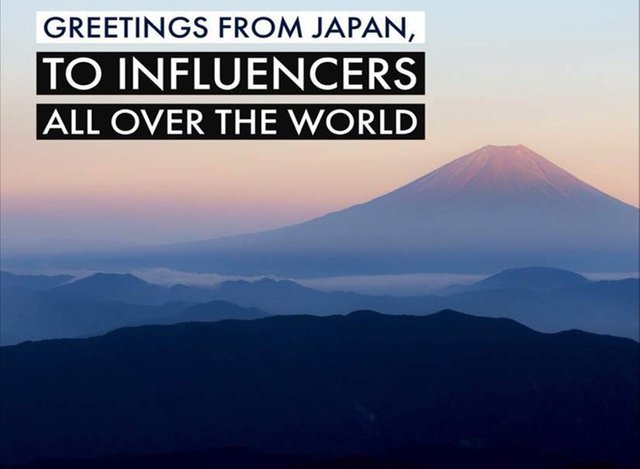 Conclusively, Patron is the building a 'first of its kind' ecosystem connecting the sharing economy of the social networks and the blockchain and as a facebook influencer, I'm not going to be left behind.
From the influencers to the sponsors then down to the fans, everybody benefits. It is a win-win situation for everybody.
Patron utilizes the unused attention given to specific non popular influencers and make them relevant to the right kind of people. The companies don't have to search far either, Patron brings everything to their doorstep while creating quality content for the fans.
Security and all related problems are eliminated by the blockchain while the Patron platform and services takes care of others. Amazing isn't it?
However, in case you missed just how popular social media influencers have become, take a look the staggering numbers recently reported. It is reported in 2017, that the term "influencer marketing" increased by 325% in Google searches….making this the fastest-growing online acquisition method of the year!!
It is also predicted that this trend is likely to continue in the future, as approximately 65% of marketing departments are looking to increase their budget for influencer marketing over the next year. Marketers are expected to invest an average budget of $25,000 to $50,000 into various facets of influencer campaigns.
Patron is changing the marketing and sharing economy of the social world… won't you love to be a part of it?
---
My video about Patron.

The Team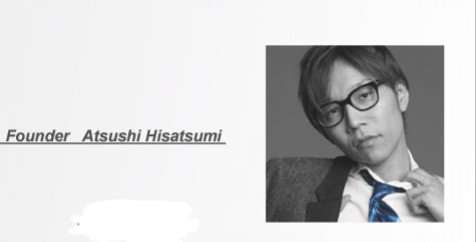 Roadmap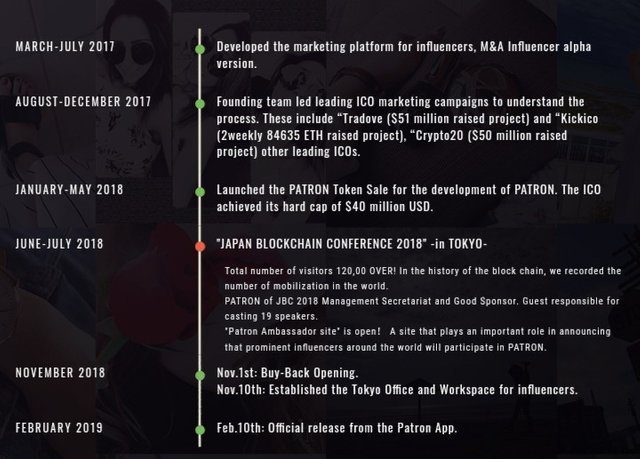 Partners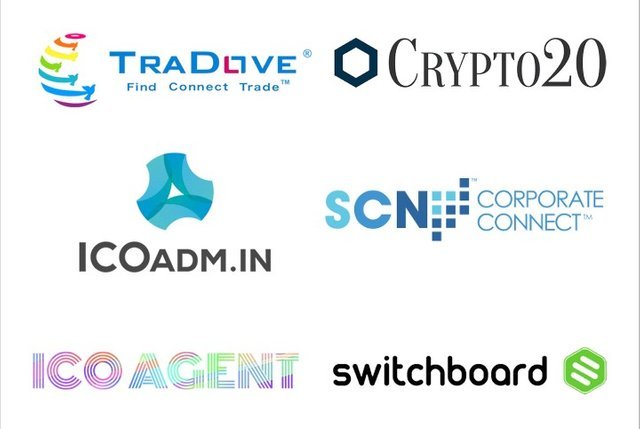 Notice: All pictures and videos used herein that are not attached to sources, were sourced from the sites of Patron and are licensed for use in this contest.
This is a sponsored contest organized by @originalworks. To go the post, click here

Sites and Resources
Patron Website
Patron Whitepaper
Patron Telegram
Patron Facebook
Patron Bitcointalk
Patron LinkedIn
Patron DEMO
---
patrontwitter
patron2018