BUMO is a blockchain based project which has the objective of creating a trust network within which value would flow as freely as information. Smart devices which are used all over the world would be used to acheive this goal. Users can assign value to what they want and agree on, transferring value using unique BUMO technologies like BU Foreworks, BU Canal, BU Orbits and also BU Codematch. With BUMO, the true benefits of digital economy can be harnessed to benefit a lot of lives.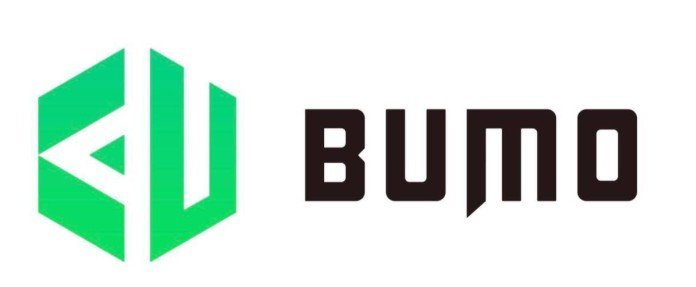 The main objective of BUMO is to create a trust network where its users can make transfers quickly through different networks within the internet connecting all those with smart devices, creating a globalized ecosystem.
It provides users with a global network that enables tokenization of various forms of asset; loyalty points, insurance, game points, fixed assets etc. whose value can be freely circulated via various transaction chains with core technologies like BU Firework, BU Orbits, BU Canal and BU CodeMach etc. as quick as the rate at which information are transferred.
BUMO's creation is not to encourage stagnation of assets, rather its free flow from one location to another.
The blockchain acts as a universal digital book to ensure that data can move easily from one point to another. BUMO also ensures that users holding corresponding private keys to assets can send such assets over the blockchain network freely.
It will ensure that the cost involved in such transactions is greatly reduced, and can be more easily managed.
Blockchain technologies have been improve to the areas of transaction where intermediaries and transfer values are been chopped off in a transaction that involve two parties. The transaction is being recorded in a public and anti-interference distributed book in the form of a time blocks. The values have been represented by a digital value that makes it possible for different trading parties to enter the distributed ledger.
The Virtual Environment in which BUMO's smart contracts are executed is known as BuVM (BUMO Virtual Market).
BuContract enables BUMO smart contracts to be deployed using programming languages users are familiar with, such as Javascript, C/C++ and Python.
Using WebAssembly, the number of languages that can be used can be extended further.
BUMO is a public chain just like ethereum blockchain, but that is where the similarities stop. It has an interest in ubiquitous trust networks that ensure that digital assets can be shared across the blockchain, fast and securely.
To make room for innovation, BUMO also has a number of templates created that are grouped according to industries. Users can make use of these templates to create solutions that meet their standards and the needs of their users.
Transaction speed is a common limiting factor to several existing blockchain technology and platforms. Bitcoin and Ethereum transaction speed is very low and can only perform 7 and 13 transactions per seconds respectively WHILE platforms such as PayPal accommodates over 200+ transactions per second. But with a more efficient network "ready-to-use enterprise-grade infrastructure" unrivaled by the existing solutions put in place, BUMO can support up to 10,000 transactions per second.
Polaris airline has been running promotional airfare mostly during peak seasons or holidays of its base country. During those promo periods, they go down as low as US$0.02, excluding fuel charges, for one-way fare whether domestic or international flights.
However while the promo is going on their website, their system keeps on crashing because of too much traffic from so many passengers who keep trying their luck to be able to book and avail of the promo. On the side of the airline, their IT support is also giving up and is keeping all technical support persons up for a very long time, up to several days, trying to restore their online booking services.
More Information & Resources:
https://www.bumo.io/
https://www.bumo.io/BUMO-White-Paper-en/
https://www.bumo.io/BUMO-Technology-White-Paper-en/
https://twitter.com/BUMOproject
https://www.bumo.io/wallet
bumo2018
bumotwitter