INTRODUCTION


In 2004 The blockchain technology was birthed by the introduction of Bitcoin. Blockchain technology brought the awareness of the concept of Internet of values.In 2004, cryptocurrency was launched- THE BITCOIN as a solution to the failing world economy at that time. It fostered peer-to-peer exchanges that were decentralised, independent of any authority or governmental interference.Through the blockchain technology, a lot of digital assets have been brought into existence for the primary function of buying and selling of goods and services and so on. The blockchain technology underlies Bitcoin and many other cryptocurrencies such as Etherium, Ripples and Steem follows.
No registration or verification feature
Verification and registration processes are one of the hectic processes in cryptocurrency conversion. In some conversion tools, the verification and registration would take from hours to days before the account is approved. However with OnePageX cryptocurrenecy conversion can be done with ease. Since there is no need to submit their information for any activity, this means that trusting a third party with their privacy is totally out of the equation.
Problem Statement
Some of the exchanges out there requires their users to go through a registration and verification process which may require the users to input their private details before they can carry out transactions on those exchanges. As a result of this, there might be leak of confidential data and the users might be deanonymized in that process.Most of the cryptocurrency conversion tools or exchanges do not provide their users with high-speed transactions. As a result of this, their time are wasted and this may discourage users and investors from entering into the crytocurrency world.The best and most profitable rates are usually not available to users due to poor integration with the exchanges.Most of these exchanges cannot guarantee support for the biggest and the most up-to date list of coins. There is usually a limit to the amount of cryptocurrencies that can be traded or exchanged.
Exchanges that involve crypto-to-crypto usually involve complex processes and heavy transaction fees. Some of them take place in a peer-to-peer market place that has no guarantee for theft and scam, and has resulted in the loss of huge sum of digital assets.
The Solution
OnePageX is a decentralized cryptocurrency to cryptocurrency convert and exchange platform that allows users to transact (convert and exchange) digital assets on a SINGLE WEBPAGE.OnePageX main goal is to encourage the easy conversion of cryptocurrencies and enhance easier interoperability of cryptocurrencies and tokens.OnePageX is strategically designed to guarantee simplified exchanges in an environment that is user-friendly, such that even a newbie can employ it's platform maximally without stress and guidance.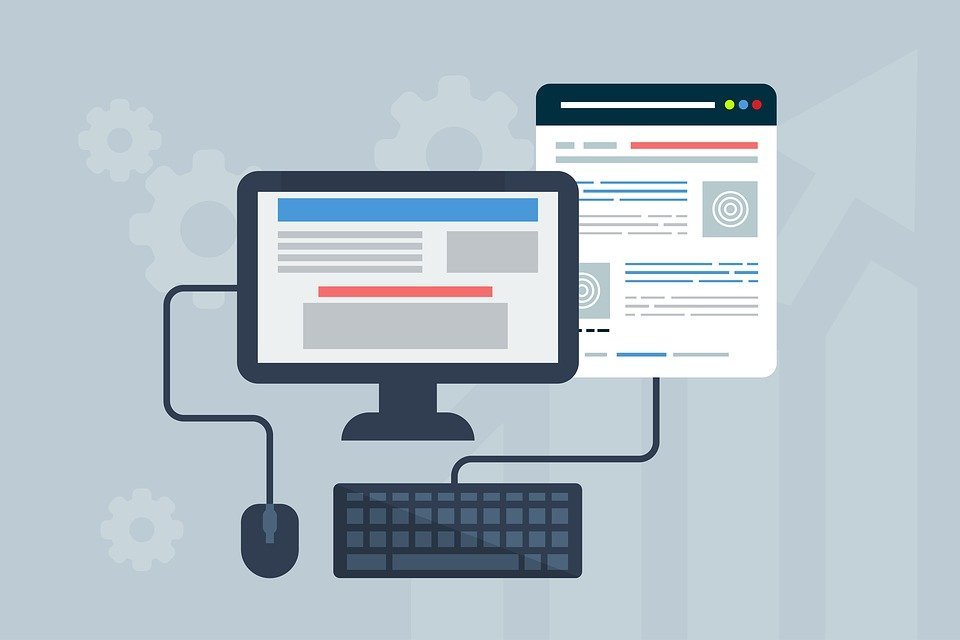 OnePageX widget integration
OnePageX has a portable code that can easily be installed and executed by users. This widget enables users to perform quick cryptocurrency exchange. This widget operates like OnePageX itself
For users to integrate OnePageX as a widget on their websites, they simply copy the code below and paste on their template and the widget will be successfully integrated on their websites as OneBox.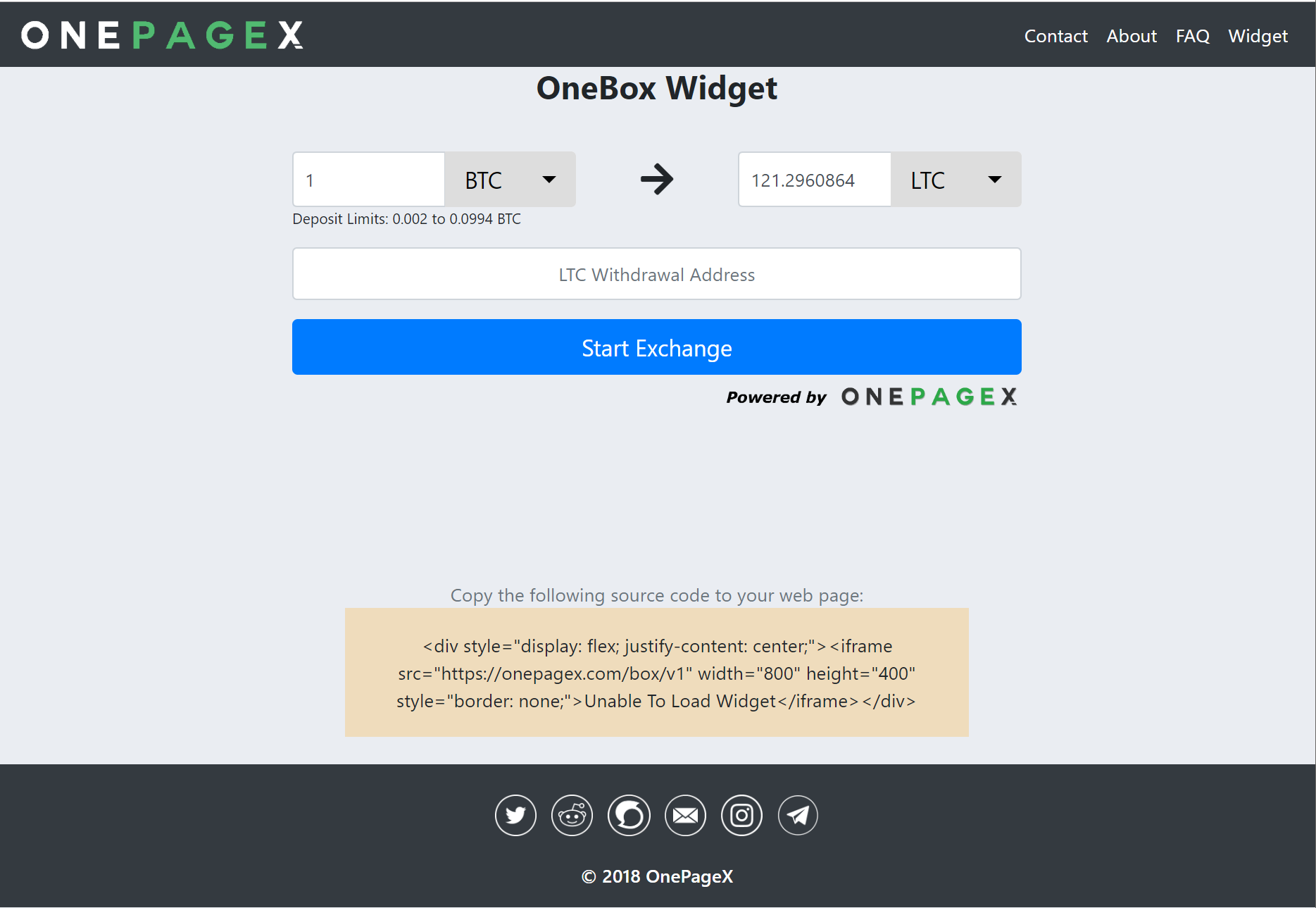 Conclusion
OnePageX sustains the prospects of going mainstream with its Onebox widget and it's unique features. OnePageX also sustains the flexibility to remain relevant in the future by providing an allocation to add more cryptocurrencies as they become relevant in the market. fee of 0.5% along with a small network fee on every of the user's transactions. All said and done, No doubt about it that the simplest crytocurrency converter in the world is no other than OnePageX.
onepagextwitter
onepagex2018