1.0 INTRODUCTION
The power of the collective can never be underestimated. When a group of people set out to achieve a common goal and have the same mindset, what they achieve can be truly remarkable, sometimes. Take a leaf out of the Tower of Babel episode in the bible, and what they were able to achieve. People love to find people of similar interests to network, grow and just exchange ideas, along that line.
This however cannot be achieved when members of a group do not truly understand the underlying technologies/mechanisms at work.
For any currency to thrive, they need to be backed by a base of users. The blockchain revolution essentially ensured that currencies do not necessarily need to be backed by the government to be of benefit to the people.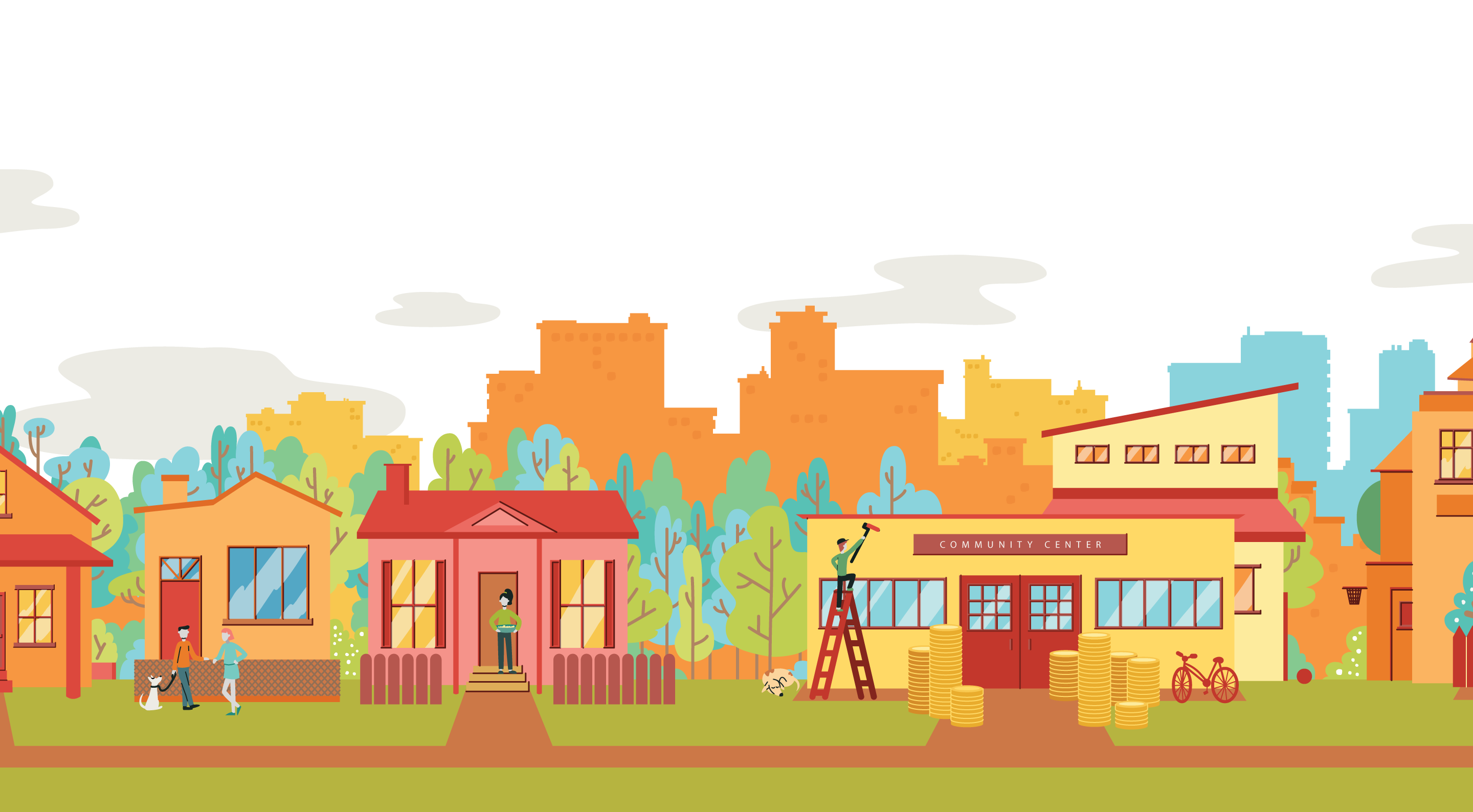 2.0 NATIVE: ENSURING SHARED GOALS AND IDEAS THRIVE
bold****
Native can be seen as the foundation, the first layer on which communities can operate and use their own currencies for different purposes, and also through which a range of decision-making tools are made available to them.
Communities are the essential components of Native. Any group of people that share a common interest can create a community on native.

3.0 BENEFITS OF A PLATFORM THAT CONNECTS INDIVIDUALS WITH A COMMON GOAL
A central platform that connects users with a shared goal ensures that information can be shared quickly and efficiently. Users can catch up with new developments easily and in real-time. It also avoids a scenario where a user who has no interest in the core subject is bombarded with messages that has no value to him/her.
Archiving of information ensures that when new users come in, they can go through the history to get caught up. Also, this history can come in handy, when there is a change in Curators.
When the focus of the group is narrowed, talents can be spotted much more easily, and these can be contacted directly for specific tasks, seeing they are tested and trusted.
It also ensures that people of common interests in different regions and timezones can relate easily, with distance not being a barrier in accomplishing set goals.
Engagement can be sustained and also improved as as result of this.
The core benefits of creating a community on Native are:
Coming to a consensus on decisions, thanks to Native's polling feature.
Generating capital via issuing tokens, rather than the old way of raising funds.
Being able to gain value across a global framework.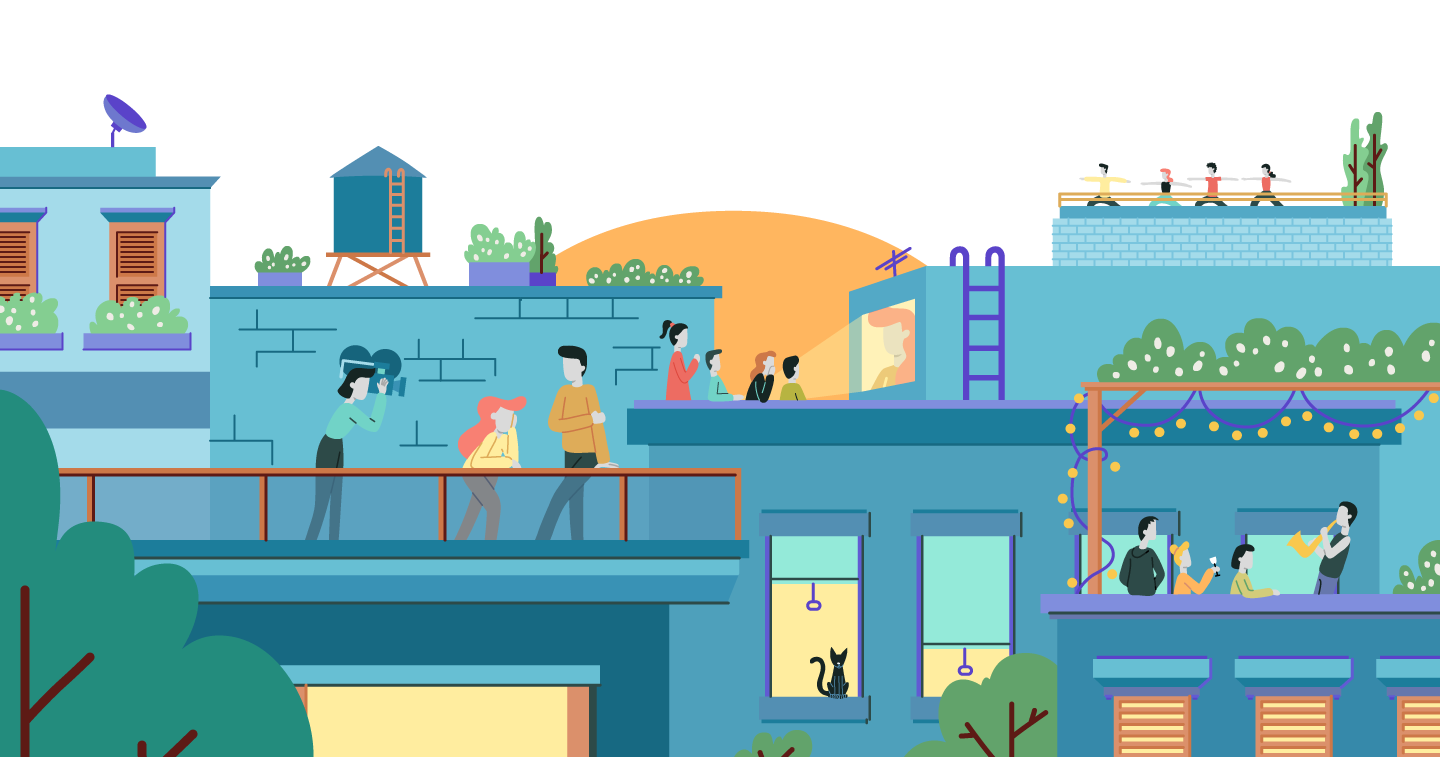 4.0 TYPES OF USERS ON NATIVE
4.1 CURATORS
These function as administrators of the existing communities, and are very familiar with the goals and visions of the community. They decide on what can be made available to other members of the community to vote on. This ensures that only material/information relevant to the cause gets through to members of the community in question. They also approve or disapprove tasks carried out by members.
4.2 MEMBERS
When an individual finds a community that resonates with them, they signify interest to become a part of that cause. Decision making is carried out by members, via their votes. If the need arises to change a curator, this is done by members. They are also allowed to be a part of more than one community.



5.0 NATIVE'S ECOSYSTEM
Native is made up of its own native token and individual tokens used by different communities.
5.1 GENERAL TOKEN DESIGN
All tokens within the Native ecosystem are created as Bancor Smart Tokens, which basically means that they have some reserves held in a base currency. Along with an autonomous market-making algorithm, this reserve ensures that users can convert tokens between any two currencies within the ecosystem, which is offered at fair market values via a transparent system. This does not require a second party to be achieved.
Smart tokens make use of a continuous token model, which means that creation and burning of tokens occur, as users initiate transactions via smart contracts.
The major benefits of this model are:
Gives a more realistic picture of the market size and ongoing activity.
Instant liquidity of tokens at calculated prices.
Avoidance of currencies being based on speculation. Tokens will only be created, if they are truly needed.
When funds are injected into a token contract, they are broken up and can be sent in any three directions:
Community fund: Pool available to the community to be utilised.
Smart token converter: Modifies price and supply, by factoring in connector weight.
Connector Balance: Direct addition of value to token supply.
Communities have their own unique optimal splits and have options made available to them, during creation.
During redemptions, no funds is removed from the community fund. Tokens returned into Smart Token Contract are exchanged for base currency held in reserve.
Connector balances drop, when tokens are redeemed. Also, it ensures that liquidity for the token in question is reduced. Base currency is then sent to the Converter's wallet.
Connector/Reserve and Token Pricing
To generate token prices, three variables are made use of:
Connector/Reserve Balance: Base currency value that is held in reserve.
Outstanding Supply: Tokens in circulation
Connector Weight: Connector balance/Smart Token Market Cap

Connector Weight can be anywhere between 0 and 100. The greater the weight, the lesser the volatility.
Communities have the power to modify Connector Weights for:
Contingency plan for unforeseen challenges that might arise.
Absorb volatility swings in the general market
Creating the possibility to expand and also to stabilise value.

6.0 NATIVE TOKEN
Native Token(NTV) is the base currency of the ecosystem. It gives passage to users to become members of the native community. NTV holds its reserves in Bancor Network Token. However, this could change in the future.
NTV will have a Connector Weight of 10%, incase users want to switch back to BNT or ETH.
Initial split will be:
Community Fund: 50%
Smart Token Converter: 10%
Connector Balance: 40%



7.0 COMMUNITY CURRENCIES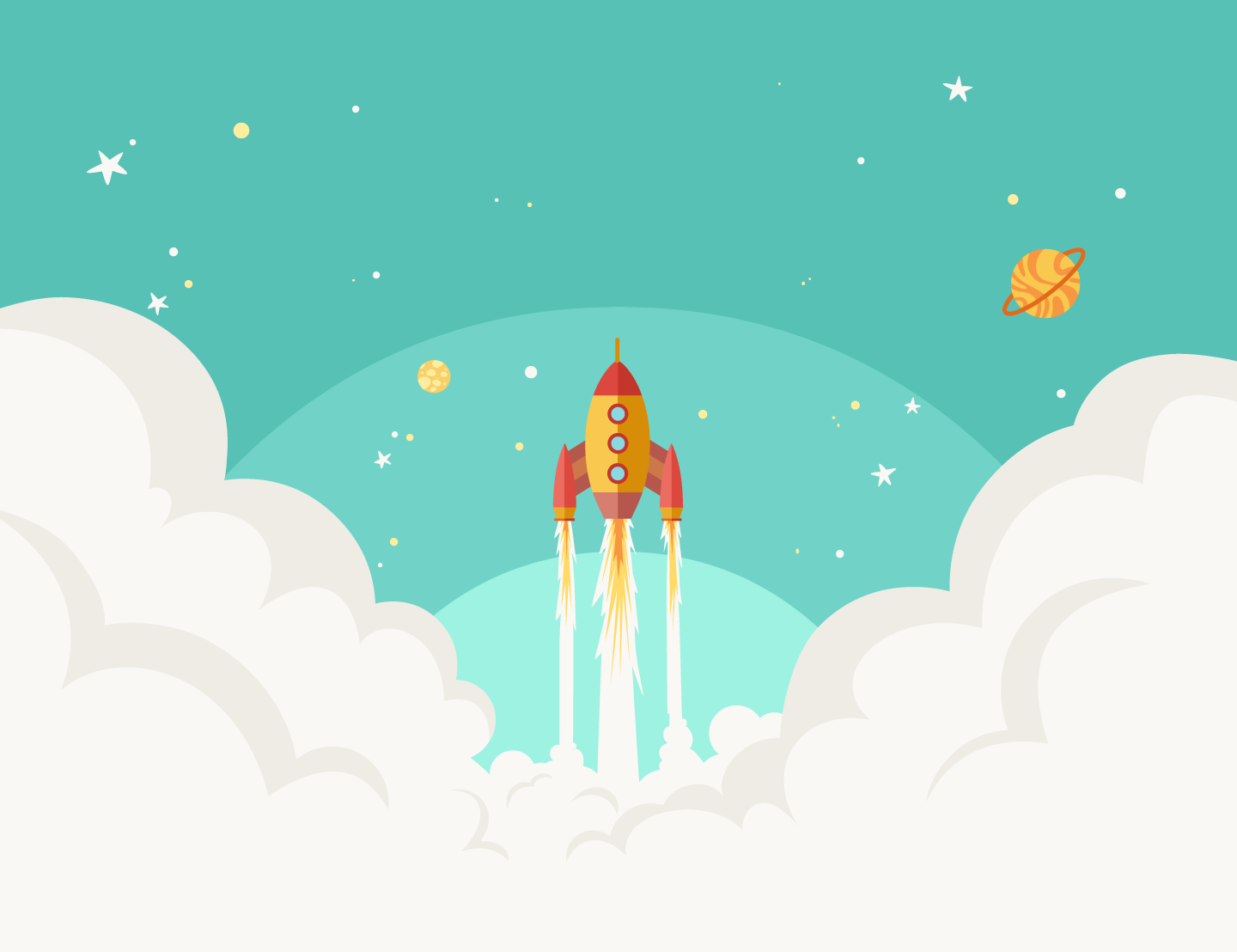 These are currencies specific to individual communities. Reserves are held in Native Token (NTV) by each of them.
Initial split will be:
Community Fund: 80%
Smart Token Converter: 10%
Connector Balance: 10%

8.0 VALUATION OF COMMUNITIES
A set of guidelines have been laid down, to assist in evaluation a fair market value of communities: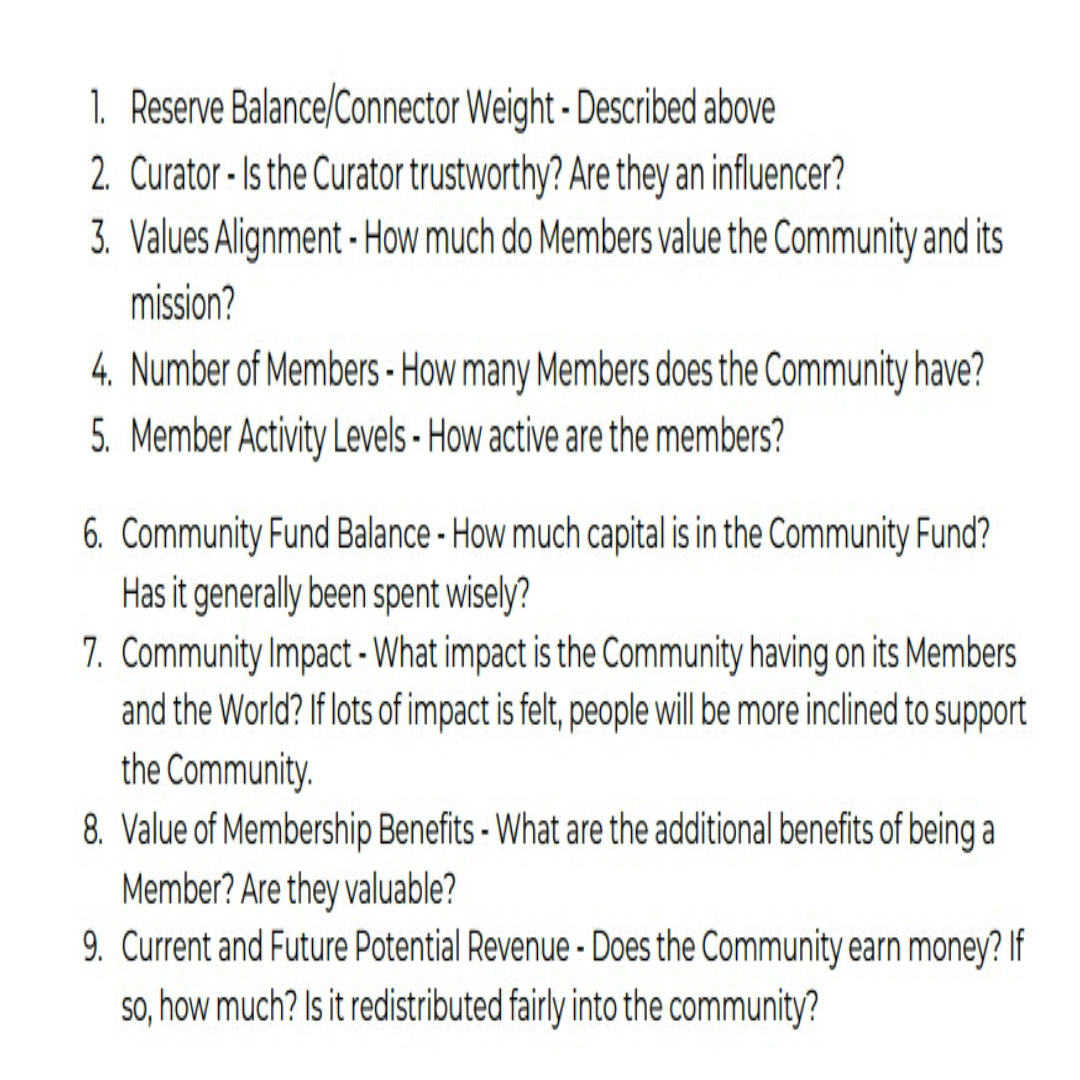 Native is designed to ensure that as the ecosystem grows, so will the communities within.

9.0 COMMUNITY FEATURES
Native intends to migrate to Aragon, once work is completed. Financial functions make use of decentralized solutions, while every other feature is centralised. This ensures that Native is able to offer maximum benefit to its users without having a single point of failure.
Dashboard
Access to communities is carried out via Web3 wallets. It also acts as the identity and transacting mechanism.
The dashboard displays all activities that are carried out within the community. Items such as membership history, proposals to be voted on and available tasks are all listed here.
Benefits of Community Currency.
Medium of Exchange: Transfer of value from one party to the other
Membership: Involves the exchange of NTV to the Community's Currency. Amount needed is signified by the Curator, when creating the community.
Alignment of interests: Communities are free to assign some part of their funds to other projects or communities. It could be via a token swap or a purchase from an external party.
Community Funds
Every community has a fund that increases when new members join, members participation is high and revenues get recycled into the fund.
These funds are used to sustain growth and achieve goals. They can be used to handle projects, tasks or general activities like operations. Approved projects/tasks have NTV directly allocated to designated wallets.



10.0 COLLECTIVE DECISION MAKING TOOLS
10.1 PROJECTS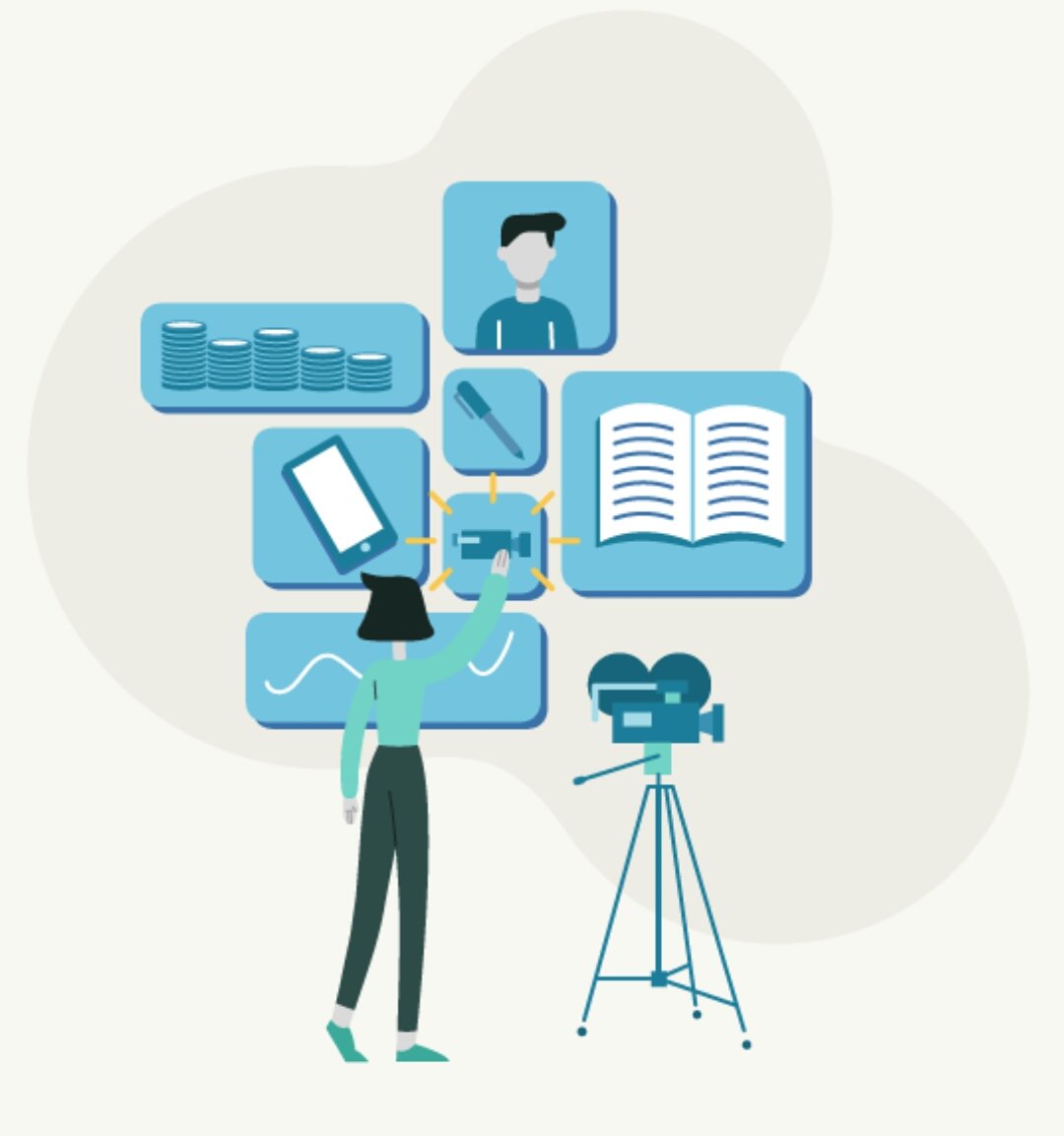 These are added via the control panel. Funds are held in escrow when projects are initiated. They are only released when a final decision has been reached. There needs to be sufficient funds in the Community Fund for projects to be added.
Projects have fixed timeframes for members to decide if they support a project or not. Reaching quorum means that funds will be allocated for the project.
Revenue generated from such projects can be deposited into the Community Fund or Connector Balance, if the need to stabilise existing supply exists.
How returns are split are indicated during project creation.
10.2 TASKS
These are created and added to the dashboard by curators. Members execute tasks, and need to claim them to be able to do this, and they are also time-bound. Submitted work is reviewed, and once it is deemed adequate enough, task completer receives the bounty. These are usually paid out in NTV.
10.3 POLLS
These have little or no impact on the community fund. They are decisions members must vote on. Once released, members will have a time-frame to vote on proposals. When a poll reaches quorum, it is successful.



11.0 USE CASE
Sol Foundation is an organisation that has a group of people that come together to see what projects they can allocate resources to, to ensure that the living conditions of people improve. Their members usually pay membership fees and they also get support from the public. From time to time, skilled members are needed to carry out tasks.
By migrating to Native, they are able to have their very own community, where others who share a passion for what they do can earn passage and be part of improving lives.
This ensures that they are able to carry out decisions much more effectively and their activities are more organised. New users can also find them much more easily, and funds can be managed transparently.
Communities are already live on Native, and so far, they have: Earth Guardians (non-profit that empowers young adults), Imaginal Films(community with interests in conscious films), Peace Accelerators (focus on accelerating global peace), The Rick & Morty Crew(fans with an interest in everything wubalubadubdub), and DOLO (open learning focused on smart education).



12.0 SUMMARY
Native will ensure that any group of people can achieve more with so little. The lure of having ones own community token, by which value can be given will be beneficial in rewarding members of the community, and storing/transferring value.
An economy that allows the community to accomplish its goals will ensure that members of such communities will be able to learn from each other in general-mistakes included, they can exchange tips and strategies, share knowledge, make personal connections and learn much needed business skills. When members are able to achieve this, it will attract more members and ensure that the ecosystem will grow, becoming an avenue for more wealth to be created.
Native will ensure that communities can be started without much hassle, by having low entry points, and providing tools that will ensure users of such communities can carry out their activities more efficiently. Not needing any external solution to function will also be of added benefit to users, seeing voting, its reward system and allocation of tasks can be carried out in one central location.
Native will ensure that people can express their passions easily, and just about anyone can set up or be a part of a community and also grow as a person, or have an opportunity to do some good in the world. Personally, having an interest in sharing knowledge, and having interests similar to those offered by Earth Guardians will ensure I can join a community of like-minded individuals, share and learn. In so doing, fulfillment will be gotten, and I will also grow as a person.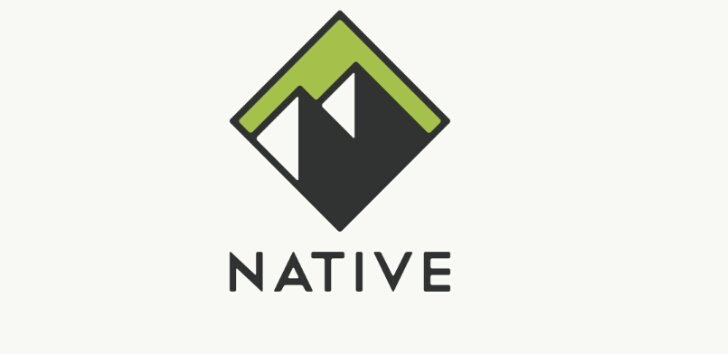 TEAM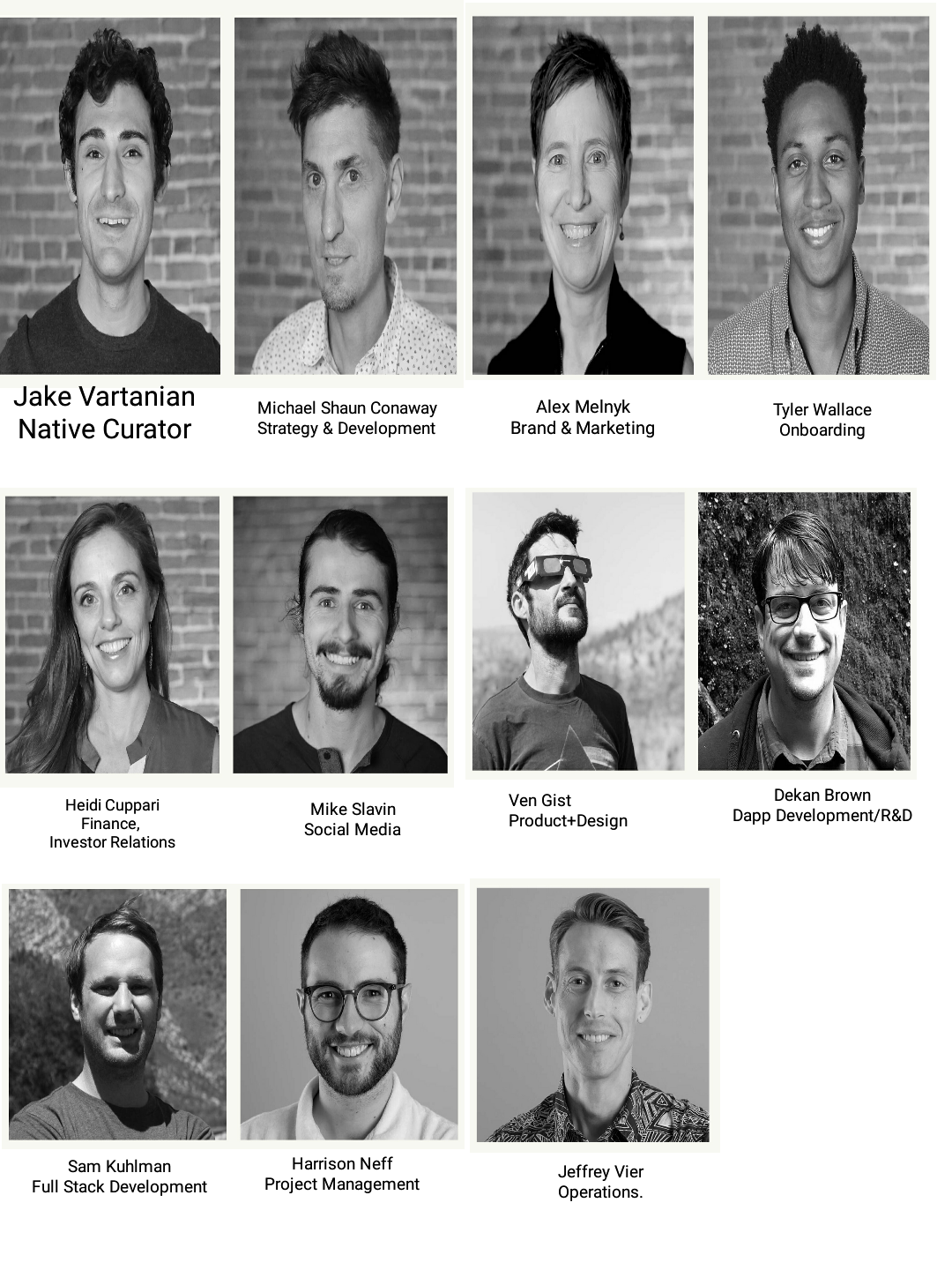 ROADMAP

VIDEO
Here is an explainer video

And here's Natives intro video


MORE INFORMATION & RESOURCES:
Native Platform
Native Website
Native WhitePaper
Native Medium
Native Telegram
Native Reddit
Native Facebook
Native Twitter
Native YouTube

Entry to
@originalworks
contest which can be seen
here
Twitter link
https://twitter.com/deIdialu/status/1049271903511298054
native2018 nativetwitter