The upcoming thriller movie called "Crypto" starring Kurt Russell, Alexis Bledel, Luke Hemsworth, and Beau Knapp is in post-production.
In an interview with Inverse, producers Jordan Yale Levine and Jordan Beckerman of Yale Productions revealed that neither of them "considers themselves to be experts in actual real-life cryptocurrency." Expected to be released next year, the movie "tells a classic crime thriller set against the backdrop of shady cryptocurrency dealings," the publication described.
According to the Hollywood Reporter, Crypto is about a young money laundering agent (Knapp) living in a remote New York hometown. While his father (Russell) and brother (Hemswroth) struggle to maintain their family farm, the agent is "tasked with investigating a tangled web of corruption and fraud" involving cryptocurrency.
What are your thoughts on this?
Comment and let us now!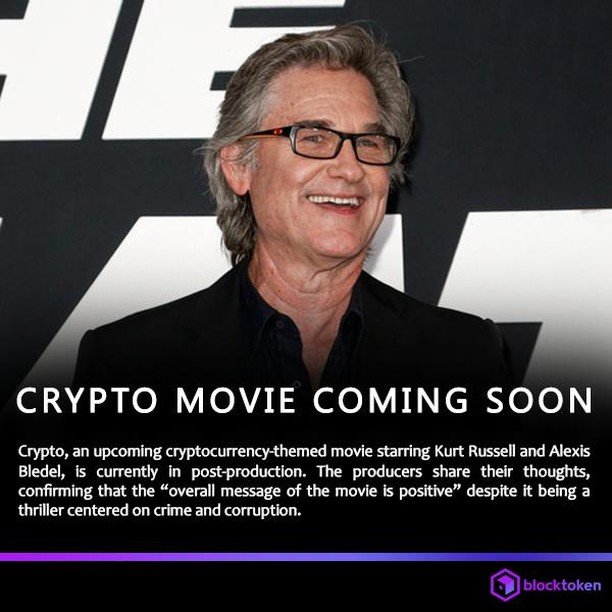 #blockchain #innovation #ethereum #bitcoin #tokensale #ico #cryptocurrency #virtualcurrency #cryptoexchange #cryptotrading #altcoins #cryptomining