[English]
Has the bubble burst?
No, it's a normal reaction! Even if the unsuspecting media want to tell something else!
Everywhere you hear about it. A few weeks ago there was no end up, but suddenly the disillusionment. What happened? Has the bubble burst? NO! It is a normal correction. Many have invested as the Bitcoin and Co was at its peak! A fatal mistake! Anyone who knows the stock market knows the simple rule! Buy low, sell high! Anything that goes up 100% will at least drop 60% ($ 8400). This is happening right now and we will witness live. Since we are dealing with more and more speculators, it is possible that the Bitcoin will fall by 80-90% ($ 4200 - $ 2100). Other cryptocurrencies do the same. What does this mean for us? Cheap coins! A veritable clearance sale! You could watch it as Blackfriday clearance sale! Trust in the cryptocurrency has taken a lot of damage. However, history shows us that this is not the first time! MT Gox and Co say hello (from $ 1000 to $ 100). So what can we do? Wait and stock up on cheap coins! Anyway, it will be damn exciting! The $ 8,400 hurdle was hit and now it depends. We are in a very interesting time! Everyone who does not want to take any risks should wait and see. Means, however, that he can miss the next hype. If you want to take a lower risk should now invest in Steem or Ripple. These currencies have also experienced a veritable hype. However, these offer more substance! It could well be that there is now a new distribution. The chance to become active as soon as possible. It remains exciting!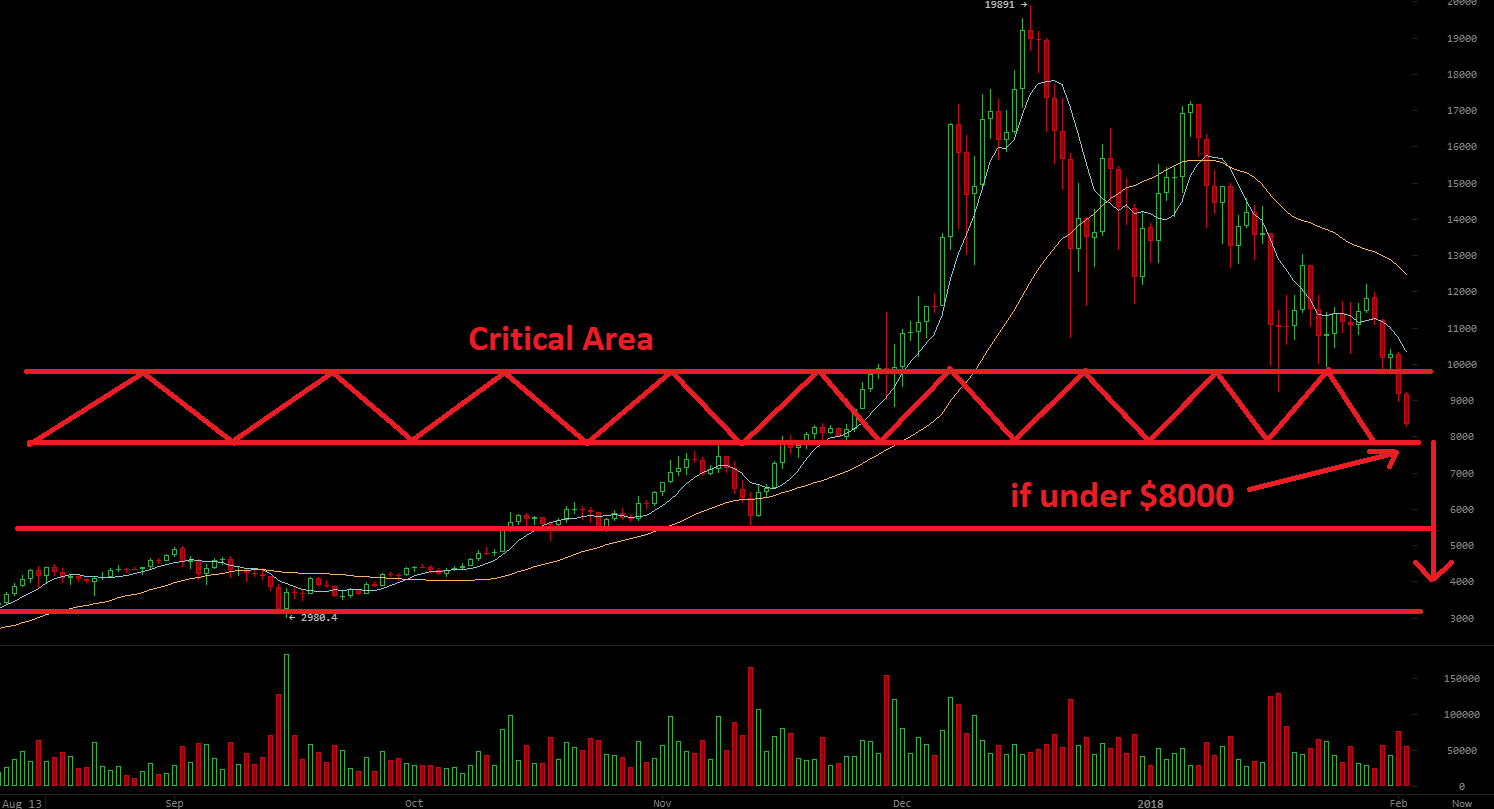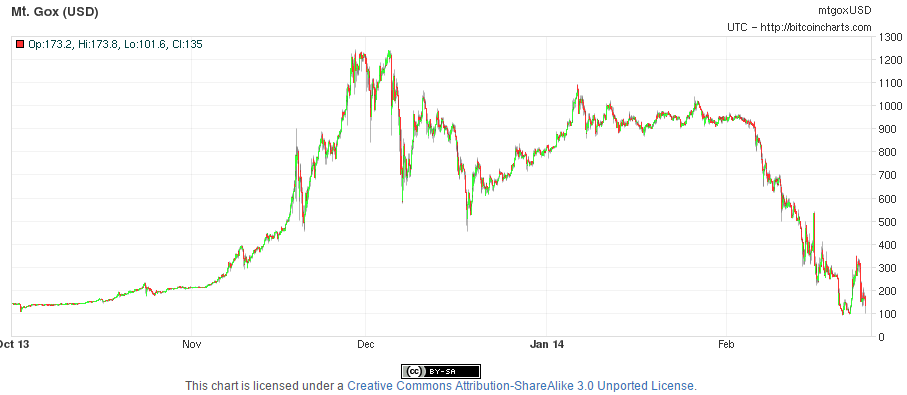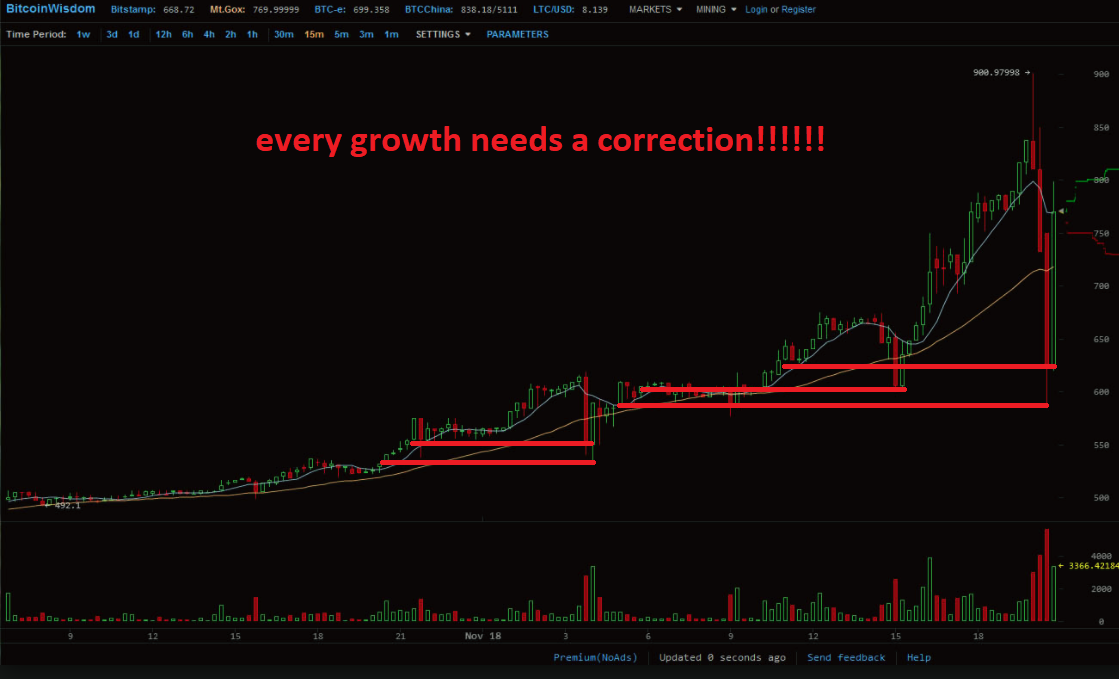 ---
[Deutsch]
Ist die Blase nun geplatzt?
Nein es ist eine Normale reaktion! Auch wenn uns die Ahnungslosen Medien was anderes erzählen wollen!
Überall hört man davon. Vor ein paar Wochen gab es kein ende nach oben, doch auf einmal die ernüchterung. Was ist passiert? Ist die Blase geplatzt? NEIN! Es handelt sich um eine Normale korrektur. Viele haben Investiert als der Bitcoin und Co auf höchststand war! Ein Fataler Fehler! Jeder der sich mit der Börse auskennt, kennt die einfache Regel! Buy low, sell high! Alles was mehrere 100% Steigt wird auch mind. um 60% fallen ($8400). Dies geschieht gerade und wir werden live zeugen. Da wir es mit immer mehr spekulanten zu tun haben, ist es möglich dass der Bitcoin bis um 80 - 90% fallen wird ($4200 - $2100). Andere Kryptowährungen machen es ihm gleich. Was bedeutet das für uns? Günstige Coins! Ein regelrechter ausverkauf! Man könnte es als Blackfriday ausverkauf ansehen! Das Vertrauen in die Cryptowährung hat erheblichen schaden genommen. Die Geschichte zeigt uns jedoch, dass dies nicht das erste mal ist! MT Gox und Co lässt grüssen (von $1000 auf $100). So was können wir tun? Abwarten und uns mit günstigen Coins eindecken! Wie auch immer, es wird verdammt spannend werden! Die $8400 hürde wurde geknakt und jetzt kommt es drauf an. Wir befinden uns in eine sehr interessante Zeit! Jeder der kein Risiko eingehen will sollte nun abwarten. Bedeutet jedoch, dass er den nächsten Hype verpassen kann. Wer ein geringeres Risiko eingehen will sollte nun in Steem oder Ripple investieren. Auch diese Währungen haben einen regelrechten Hype erfahren. Jedoch bieten diese mehr substanz! Es könnte gut sein, dass es nun eine neuverteillung gibt. Die Chance möglichst bald aktiv zu werden. Es bleibt spannend!