[English]
What happened to BTC?
Exactly what I said before. I hate being right.
https://steemit.com/crypto/@steemit.vlog/crypto-crypto-crypto
But it just looks like it's going to pull a new one deep. Time for cheap coins! Now it will be shown if the Bitcoin can continue to hold. At a price below 7500 it becomes critical. Then another correction will be expected down! I'm curious and will pursue it further. The next slide will be a clear purchase order! I will use this to invest more in Steempower and SDB. Best 50% each. Thus, I can minimize my own risk from losses. Since I bet on Long, the risk will be rather low.
Happy hunting;)
Your Steemit.vote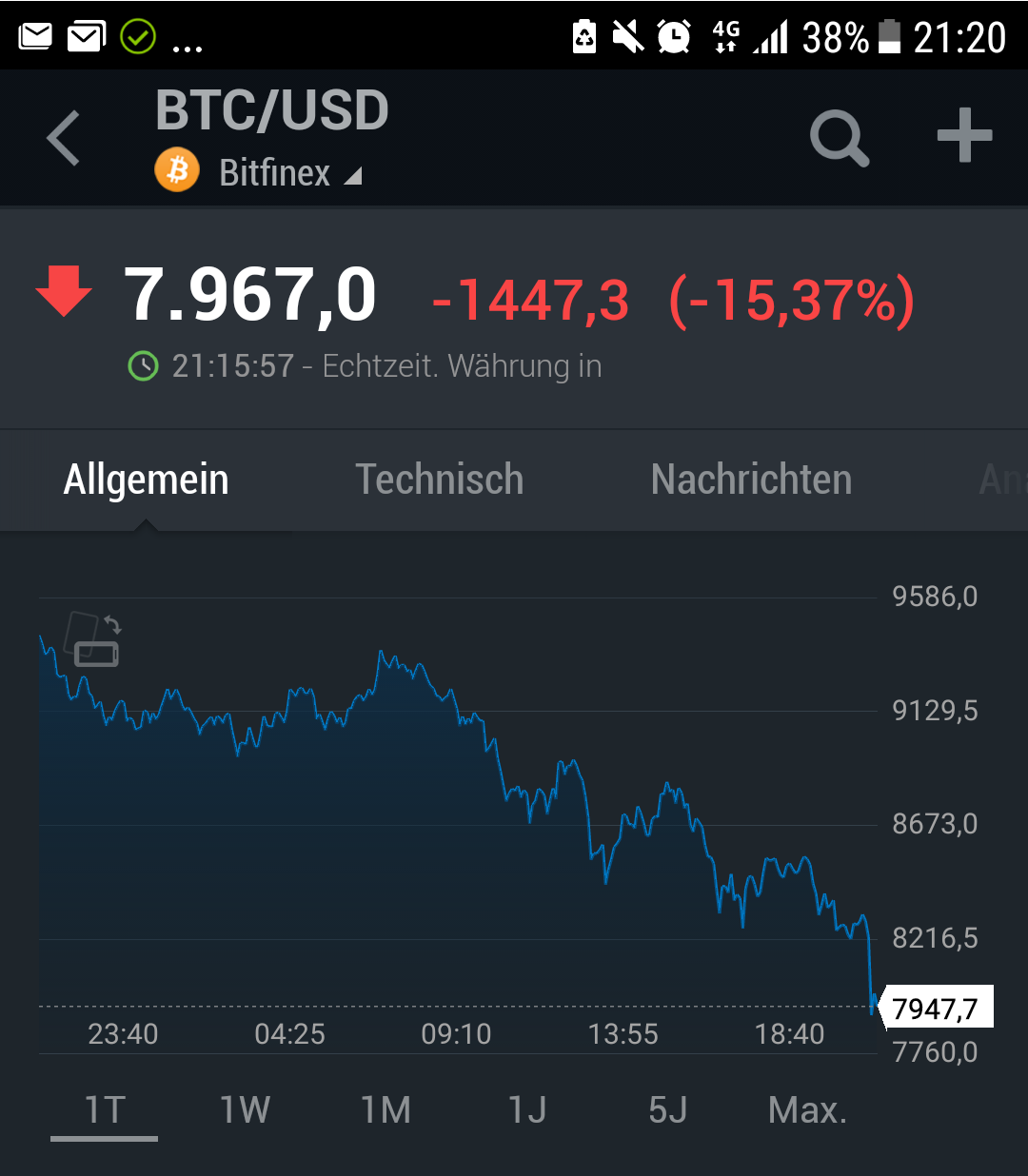 ---
[Deutsch]
Was ist mit BTC passiert?
Genau was ich vorher gesagt habe. Ich hasse es recht zu haben.
https://steemit.com/crypto/@steemit.vlog/crypto-crypto-crypto
Aber es sieht gerade so aus als würde es ein neues tief herziehen.Zeit für günstige Coins! Jetzt wird sich zeigen ob der Bitcoin sich weiterhin halten kann. Bei einem Kurs unter 7500 wird es kritisch. Dann wird eine weitere Korrektur nach unten zu erwarten sein! Ich bin gespannt und werde es weiter verfolgen. Der nächste rutsch wird eine klare Kaufaufvoderung sein! Ich werde dies nutzen um dann weitere in Steempower und SDB zu investieren. Am besten je zu 50%. Somit kann ich mein eigenes Risiko vor verluste minimieren. Da ich auf Long setze, wird das risiko eher gering sein.
Happy hunting ;)
Euer Steemit.vote