The work below is Authored by @dannytroniz, edited and published by @mbj for @steemjetnewbies.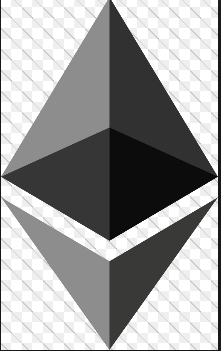 CRYPTOCURRENCY VS FIAT PAGE 1
ADVANTAGE OF CRYPTO OVER FIAT
Fiat is simply the money the government of a country has declared as their legal tender. Fiat money has a fixed value, well because the government has maintained it that way. Fiat money came in to replace the trade barter system, which placed value on commodity. Fiat money is not backed by any commodity, but its value is gotten from the relationship between supply and demand.
The characteristic of Fiat has led to hyperinflation of goods, and loose in value. The naira is currently valued at 1 dollar to 363.94 naira. More so, if people loose trust in a country's fiat, the currency loses value.
Most people prefer the dollars to naira, so there is an increase in purchase of dollar with naira, thereby causing a lost in value of naira to dollar. Zimbabwe, the southern African country currency got ruined by hyperinflation.
The public is increasingly now interested in cryptocurrency, people are now opting into digital currencies. This sudden rush is because of the advantage crypto-currencies has over fiat.
Cryptocurrency offers more security
After a cryptocurrency trade is authorized, it's irreversible unlike in charge-back transactions permitted by credit card companies. It protects the users from the kind of fraud that may occur between a buyer and a seller. Thanks to the distributed ledger and implementation of smart contracts, people can exchange valuables across continents with the click of a button without any risk of fraud.
Cryptocurrency is more Accessible
Traditional bank account can be frozen, but it is unlikely for your cryptocurrency account to be frozen as they are not bounded by most laws and regulations that give way for account freezing.
Cryptocurrency transactions have no or lower transactions fees:source
Till Next Time.
No one knows it all !!

To appear as a guest author, kindly contact us on telegram

We are glad to have you here my friends, welcome!! This is a place you will stay and learn about crypto as much as you can. Stay posted and you will never regret it!!

@steemjetnewbies will upvote any crypto-teaching article we come across, written in a language a newbies can understand!!

STEEMJET: on the wings of superstars we're onboarding newbies and bringing the knowledge of crypto to the masses!!!