The work below is Authored by @dannytroniz, edited and published by @mbj for @steemjetnewbies.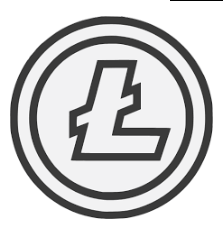 CRYPTO-CURRENCY AS A MEDIUM OF EXCHANGE
The primary role of a currency is to serve as a medium of exchange. It links the buyer's interest with that of the Seller's. Currency serves as the mediator in satisfying both needs of the buyer and the seller.
A medium of exchange is a trade-able entity used to avoid the inconveniences of a pure barter system. The role of medium of exchange is one of the uses of moneysource
Crypto is a form of currency and it serves the same purpose as fiat. But crypto is better because of its flexibility. The goal of every crypto is global adoption, imagine crypto being integrated into our everyday living, We will see marketing at its best. Thanks to blockchain technology, fraud is way out of the picture.
For a currency to serve as a medium of exchange there are conditions which it must satisfy. They include:
1.Value common assets 2.Common and accessible 3.Constant utility 4.Low cost of preservation 5.Transportability 6.Divisibility 7.High market value in relation to volume and weight 8. Recognisability 9.Resistance to counterfeiting
With the seven traits above, comparing crypto-currency with fiat, we can clearly say crypto is way better
VALUE COMMON ASSETS
when you own a currency it becomes your asset, whether crypto or fiat. Fiat is currently leading when it comes to value common assets, greater number of people still value fiat to crypto. The role of crypto is global adoption, and every crypto company is working their self out to make sure more people see the greater need to start investing in crypto. Take for example if you invested in crypto 5 years ago, you're probably very rich now.
COMMON AND ACCESSIBLE
Crypto is very easy to access and it's very safe too. The most common crypto is bitcoin, simply because of its current value. We have seen bitcoin at its best, and we are still expecting more.
Crypto is getting general acceptance on a daily basis and being able to make profit by just having a crypto is one of the major reasons, more people are now investing in crypto.
TRANSPORTABILITY
This has to do with flow of the currency, crypto is very easy to transfer and move around. Fiat takes a longer process because of the protocols involved. You can easily transfer a crypto from one part of the world to another in matters of seconds. You will face difficulty if you're trying to move 1million dollars from America to Nigeria. You can transfer steem in less 3 seconds, no matter it's worth, meaning you can transfer more than a billion dollars to anybody in crypto, without having to fave any protocol, or paying any service charge or fee.
Critics of the prevailing system of fiat money argue that fiat money is the root cause of the continuum of economic crises, since it leads to the dominance of fraud, corruption, and manipulation precisely because it does not satisfy the criteria for a medium of exchange cited above. Specifically, prevailing fiat money is free floating and depending upon its supply market finds or sets a value to it that continues to change as the supply of money is changed with respect to the economy's demand. Increasing free floating money supply with respect to needs of the economy reduces the quantity of the basket of the goods and services to which it is linked by the market and that provides it purchasing powersource
So which would you prefer as a medium of exchange fiat or crypto-currency??
Till Next Time.
No one knows it all !!

To appear as a guest author, kindly contact us on telegram

We are glad to have you here my friends, welcome!! This is a place you will stay and learn about crypto as much as you can. Stay posted and you will never regret it!!

@steemjetnewbies will upvote any crypto-teaching article we come across, written in a language a newbies can understand!!

STEEMJET: on the wings of superstars we're onboarding newbies and bringing the knowledge of crypto to the masses!!!