EPIC NEWS FOR 2018 And The Steemish Teamish and SteemThat "Helping Minnows Grow"
When I published that sleeping giants had been woken on the first day of the year many had no clue as to what they would read about in the coming days. Some were shocked to learn that we had launched Steemish ERC20 Token On Ethereum BlockChain. Others who knew the plan were jumping up and down.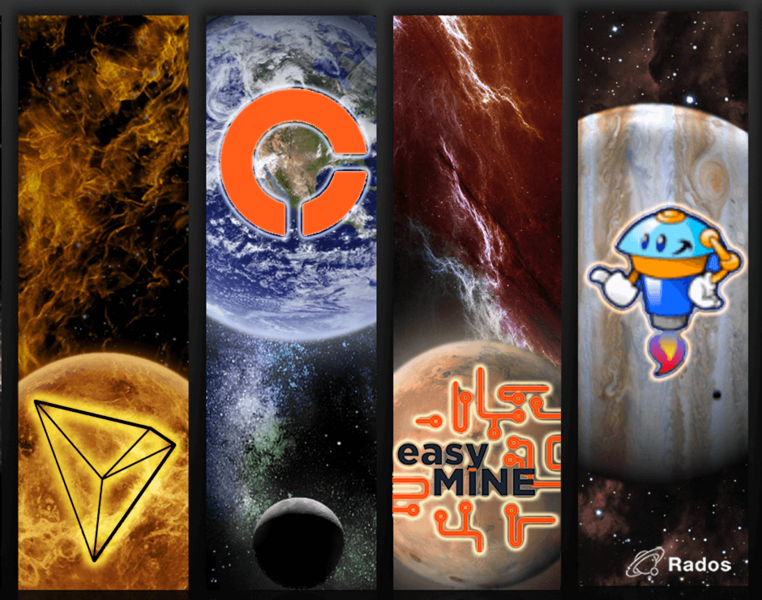 With The News That Steemish Will Be Able To Be Traded This Should Give Added Demand For A Limited Supply Token.
What is all of this about really? The funding of a whale pool that will assist the development and growth of minnows.
Helping high quality minnows grow on a platform that has a huge barrier to entry like Steemit and growing as the value of Steem and SBD continues to rise should be applauded by many who understand how much it costs to acquire new members verses helping existing members succeed. We will be integrating more blockchain features soon and also add some more development to the social portal and overall website.
Members of SteemThat.com find that the encouragement in the social portal helps them stay focused on creating high quality content while brainstorming ideas for new content. The relationship building atmosphere is like no other platform having to do with Steemit. Our unified minnow investment into Steem Power will be huge. Though we would still own less than 1% of the combined top 25 owner's Steem Power. With the Amount Of Steem Power Being So Centralized I can safely reassure everyone this is not a coup of any sort but a value adding community being created and that must be created to help establish new members on their Steemit journey.
There are 2 Groups I recommend everyone join when they finish their profile.
Super Important Development Goals Are Coming Up!
We need to integrate more with the Steem blockchain and that is going to take some serious development hours and a skillset that I don't believe I have at the moment to get pasted the buggy test model I'm working on. SteemConnect2.0 developers will be needed to help create this along with js folks. The funding we raise helps make a more complete and better platform.
We have big goals and much to do if we plan on achieving them all in 2018.
So far we launched the Steemish token, Got It Listed, Enhanced Our Existing Social Portal, And Will Soon Launch A Token Event For 2018 Like No Other.
50% Of All Funds From Steemish Token Sales Will Be Put Into Escrow Into SP For The Community Curation Accounts.
This is revolutionary as minnows will help build their own whale pool plus have a trade-able ERC blockchain token STISH. Just A Little Hedging.
Let's look at critical information you need right now:
See The Steemish Token On EtherScan https://etherscan.io/address/E743b591A9fbF593Ff2214c4B3B7c9Bf1122431A
The Name Of The ERC-20 Token Is: Steemish
The Symbol Of The ERC-20 Token Is: Stish
The Amount Of Decimals Is: 0
The Amount Of Total Created Steemish: 10,100,000
Supply And Demand Economic Model With Advanced Utility Functions
No Pre-Mined Tokens
Hybrid Centralized and Decentralized Community Social Portal (The Future of Crypto Just Ask Telegram)
MyEtherWallet (no download needed)
MetaMask (Firefox and Chrome browser addon)
There are other options too these are just super easy ones to get started with.
STISH Token ICO Page Is Located Here: https://steemthat.com/steemish-ico/
STISH White Paper, Road Map Is Located Here: https://steemthat.com/steem-that-white-paper-and-road-map/
Connect With Steemish Teamish On Telegram
Connect With The Steemish Teamish on SteemThat.com
Reddit - EtherScan - BitcoinForum - Facebook - Twitter -
The favorite place that you can almost always connect with me is on https://SteemThat.com
It takes seconds to sign up and become a part of something special! Helping Minnows Grow!