UPDATE:
Yep. If he isn't lying then his account was truly hacked..

---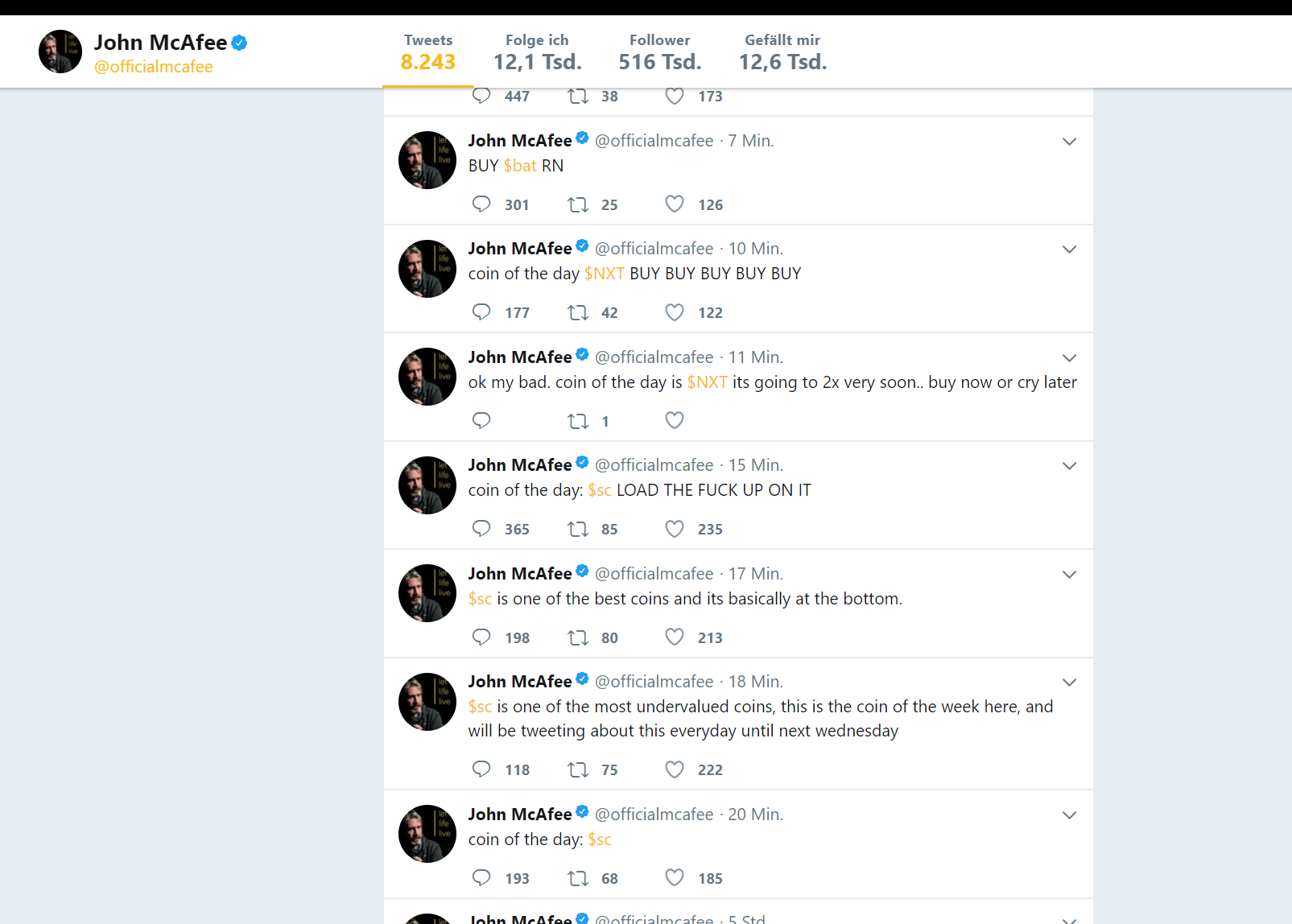 99% sure that his twitter got hacked or he went into full sell-out mode.
He has promoted 4 coins so far and all of those spiked for 20-30% and then dropped down again.
Edit:
And all other tweets except of one were deleted ...