COINFLASH
I have always loved investing money into cryptocurrencies but a lot of times I don't have time and honestly don't like throwing in a ton of money at one time. Although now there is this amazing website/app called coinflash.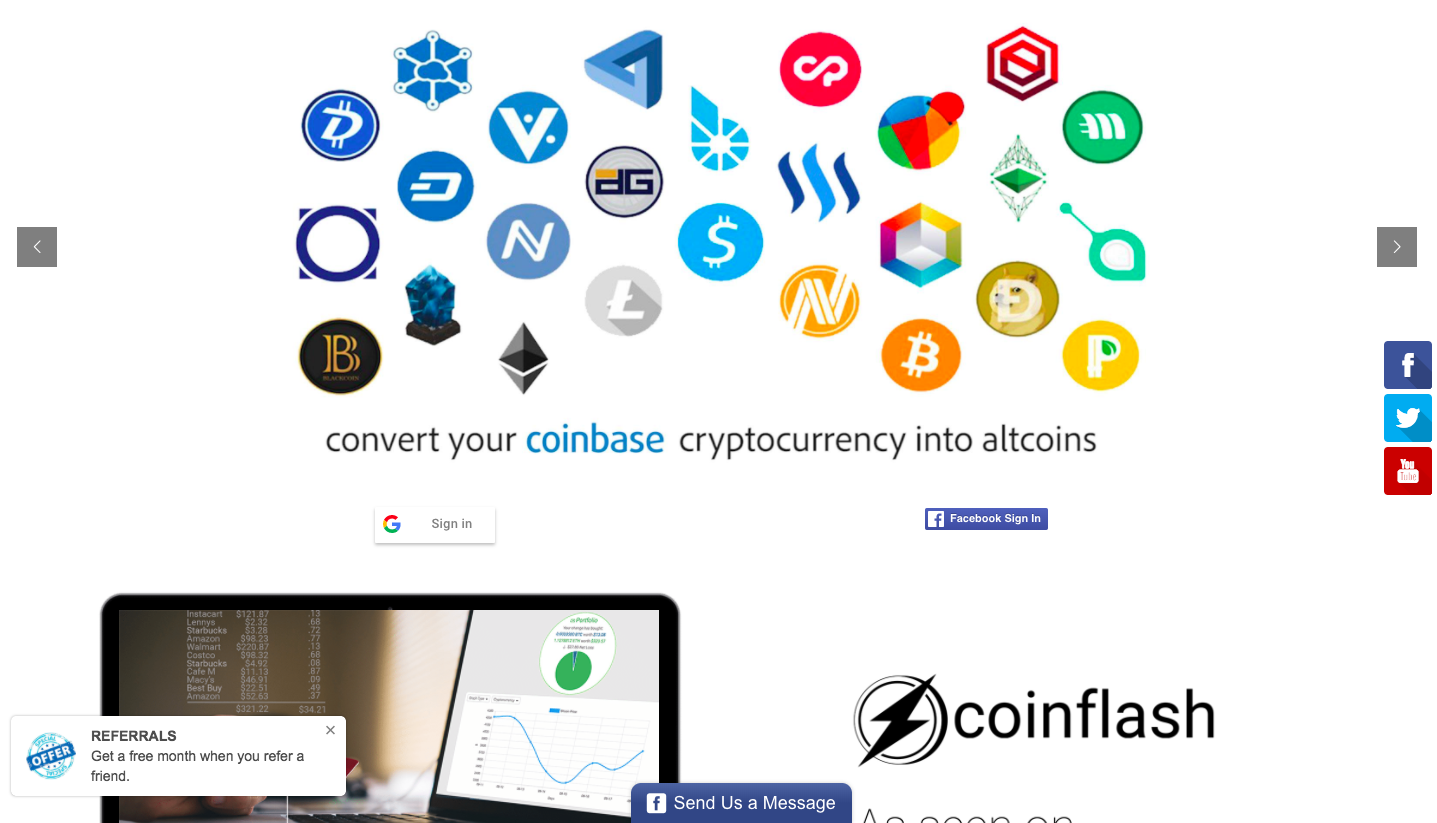 What is coinflash you might ask!
Well coinflash is a very simple to use and very easy to understand crypto investing website. It makes investing very easy and does it automatically for you with no hassle. Once you sign up for coinflash which takes literally a couple seconds all you have to do is link your coinbase account because thats where your automatic investments gets purchased through and your bank account. The reason it takes your bank account is because the main feature of coinflash is calculating the spare change on the things you purchase and then invests into the crypto currency of your choice. You get to decide if you want your change automatically invested daily, weekly, monthly. You also get to decide how much change of yours goes into each crypto, so if you ha .97 cents of change in your account you decide how much of it goes into the cryptos you pick!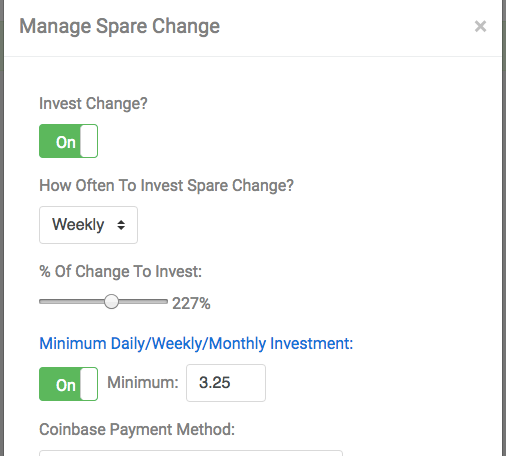 Spare change example
An example that explains what it does is: I spent $2.30 at taco bell with my debit card which means there is .70 cents of spare change before it equals $3. So coinflash takes that .70 cents and invests it into the crypto currencies of your liking. You can in settings decide if you want to invest from 1-100% of your spare change or you can even do 101%-400% of your change.
Portfolio tracker!
Another great feature of coinflash is that it actually shows you your portfolio of the change you have invested.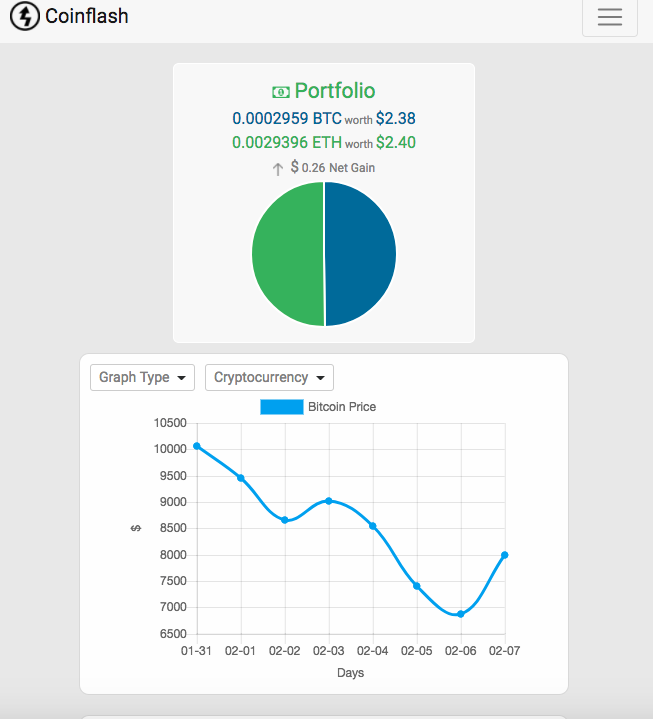 This is an awesome feature because all these investments are automatic so you can set your settings and forget about it and then one day you could log in and very easily the profits you have made from each crypto!
Free account and Ethereum Giveaway!!
Coinflash is an amazing service that I highly recommend to everyone, and right now when you sign up with my link you will get your account for free and be entered into a huge monthly ethereum giveaway from me and the creator of the website!!!
THE LINK TO SIGN UP: https://coinflashapp.com/?cfref=c3193eb
Thank you so much for reading my post, hopefully this explained well enough to you how great this website is and how it will change the way people invest in cryptos!
Please resteem, like, comment and share this site to people you think would love it!