INTRODUCTION
Change is a constant, and in order not to be left behind, we need to move with the flow. New technologies that are simplifying processes arise everyday, and it is best to stay updated, to make one's life much easier.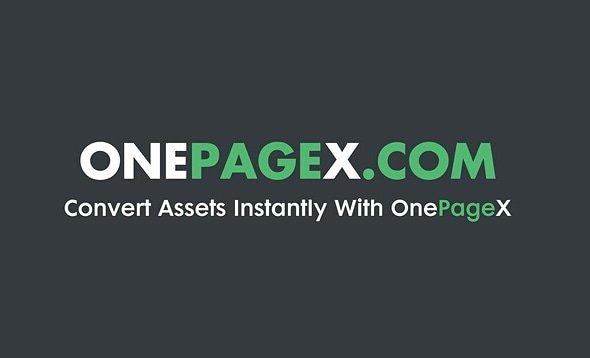 ONEPAGEX
OnePageX is a simplistic one page crypto converter that ensures a user can swap one crypto for another easily, and also with their privacy intact.
Making use of OnePageX does not require a user to signup, or give up any details (s)he wouldn't want to.
Support exists for over 140 cryptocurrencies, among which are Bitcoin Cash, Steem, EOS.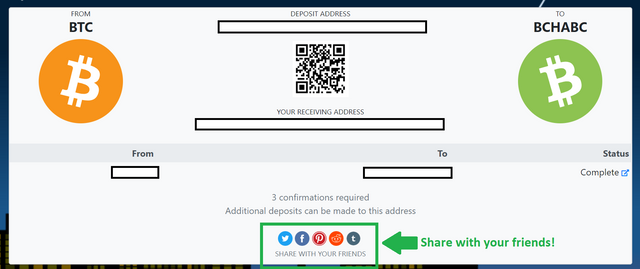 TRANSACTION STATUS
For every transaction initiated on OnePageX, status of transaction is shown with the aid of transaction cards. This ensures that users are kept abreast, and can do away with worrying.
ONEBOX
OneBox ensures that anyone anywhere in the world can have OnePageX running on their website in a few minutes. This ensures that they can meet the needs of their users, without referring them to another website or page. In order to achieve this, the code below needs to be put into the desired location: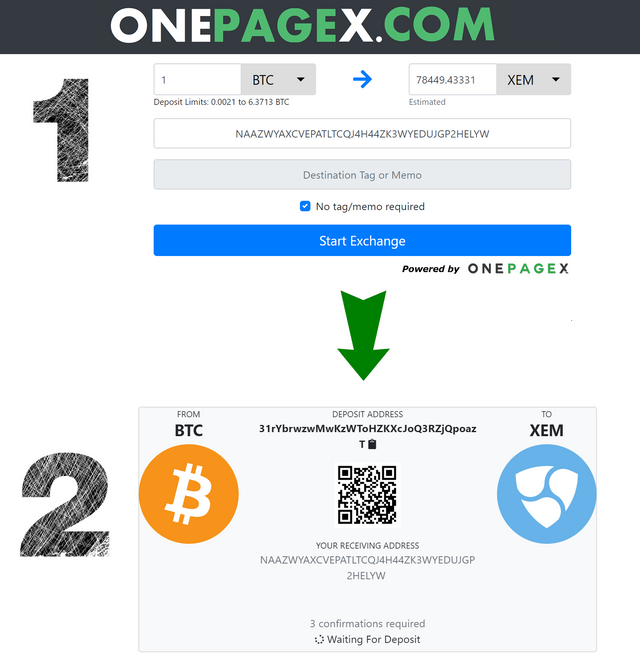 TRANSACTION DURATION
Depending on factors involved, transactions could be instantaneous. Transactions may delay, due to external factors, such as transaction fees paid during BTC transactions. However, every transaction on the platform, irrespective of variables can be expected to be completed within 25 minutes.
TRANSACTION FEES
Transaction fees are 0.5%. this is exclusive of external transaction fees one might incur.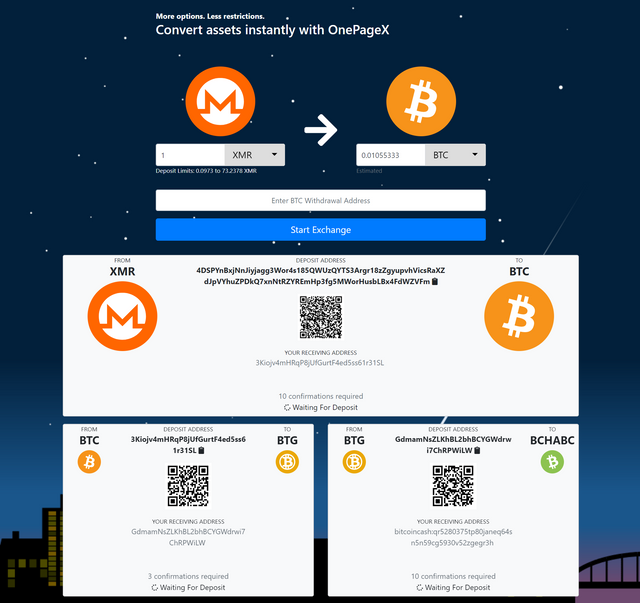 SUMMARY
OnePageX has positioned itself to meet the needs of its ever growing user base. With concerns about privacy, and simplistic processes, they are truly positioned to take a stronghold in the sector. A lot of individuals around the world go through a lot of struggle to convert cryptos, but this solution will ensure that the story is now a different one.
To get started, simply head over to onepagex.com.
Welcome to a world of new possibilities.