Introduction
Today, due to the growing adoption of blockchain technology many companies and individuals in doing business use one of the innovations brought about by blockchain, intelligent contracts, these act in such a way that when it comes to making a deal both parties comply without the need for an intermediary, but when the dispute cannot be resolved by smart contract alone and brought to trial, it is too costly, complicated and time-consuming a solution, and more so if the dispute is not over a large sum of money, it makes it unfair to small companies or individuals who provide services and want to claim their rights, they need a reliable, quick and impartial solution in resolving these cases.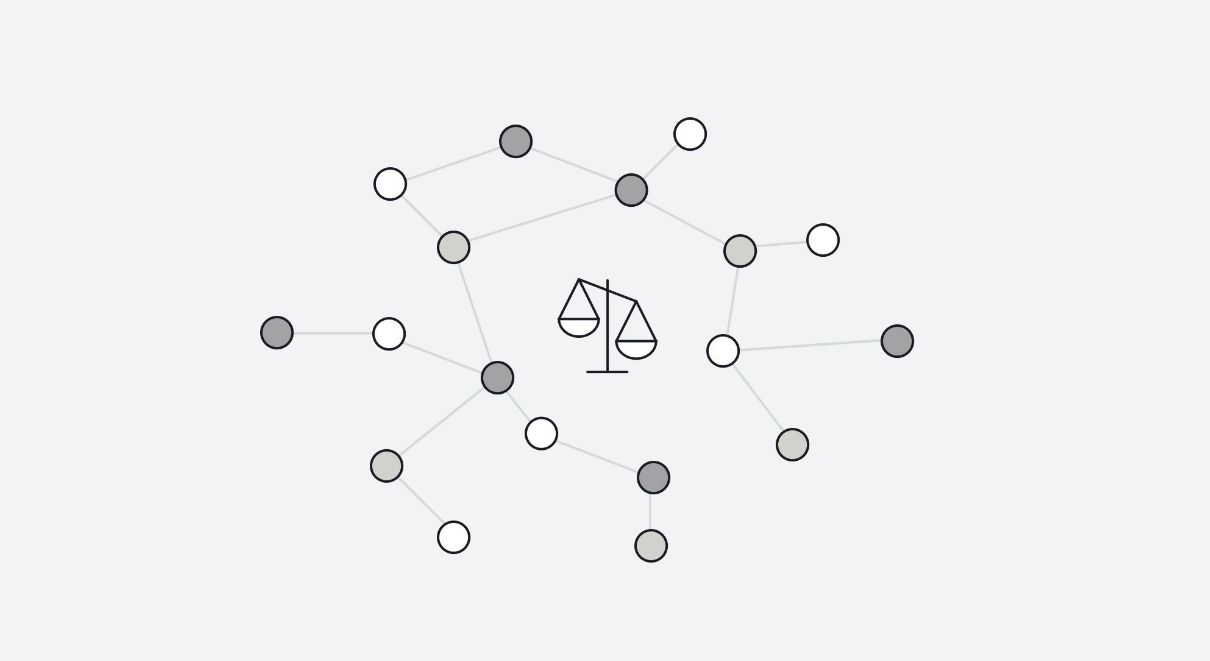 Kleros Resolution Mechanism
Kleros is a decentralized platform based on blockchain technology, it is an optional dispute resolution platform that contains a network of juries who are specialized in different fields and are available to resolve any dispute using intelligent contracts.
Kleros is a much faster, easier and cheaper way to find the solution to different disputes we face on a daily basis, every step in the Kleros mechanism is fully automated and thus avoiding third party modifications.
How does Kleros work?
Kleros is a court system that makes use of intelligent contracts, when a user makes use of the Kleros platform the intelligent contract chooses a number of members of the jury and also the court will rule at the time of a dispute. The idea of Kleros is to choose a court specialized in the subject matter of the contract, if the contract in dispute has to do with marketing development or software development the chosen court will be specialized in these matters and so on.
The kleros resolution mechanism is composed of subcourts that are defined by categories:
When an individual creates a contract, the parties involved must select the details of their integration with Kleros, they must select them:
Number of Juries
Contract Category (subcourt)
Results
System of Incentives and Juries

At the time of a dispute a jury vote will decide what the outcome of the dispute is, these jurors for their service receive compensation commensurate with their performance, so it is important that they judge fairly, but if the jurors do not do their job properly, tokens are deducted.
For example, if during a dispute there are 3 jurors and 2 jurors voted for and 1 juror voted against, the jurors who agreed and voted in favor are rewarded with tokens while the jury that voted against loses tokens, the Kleros system works in this way to encourage jurors to make an impartial decision and to guarantee the efficiency and quality of the jury members.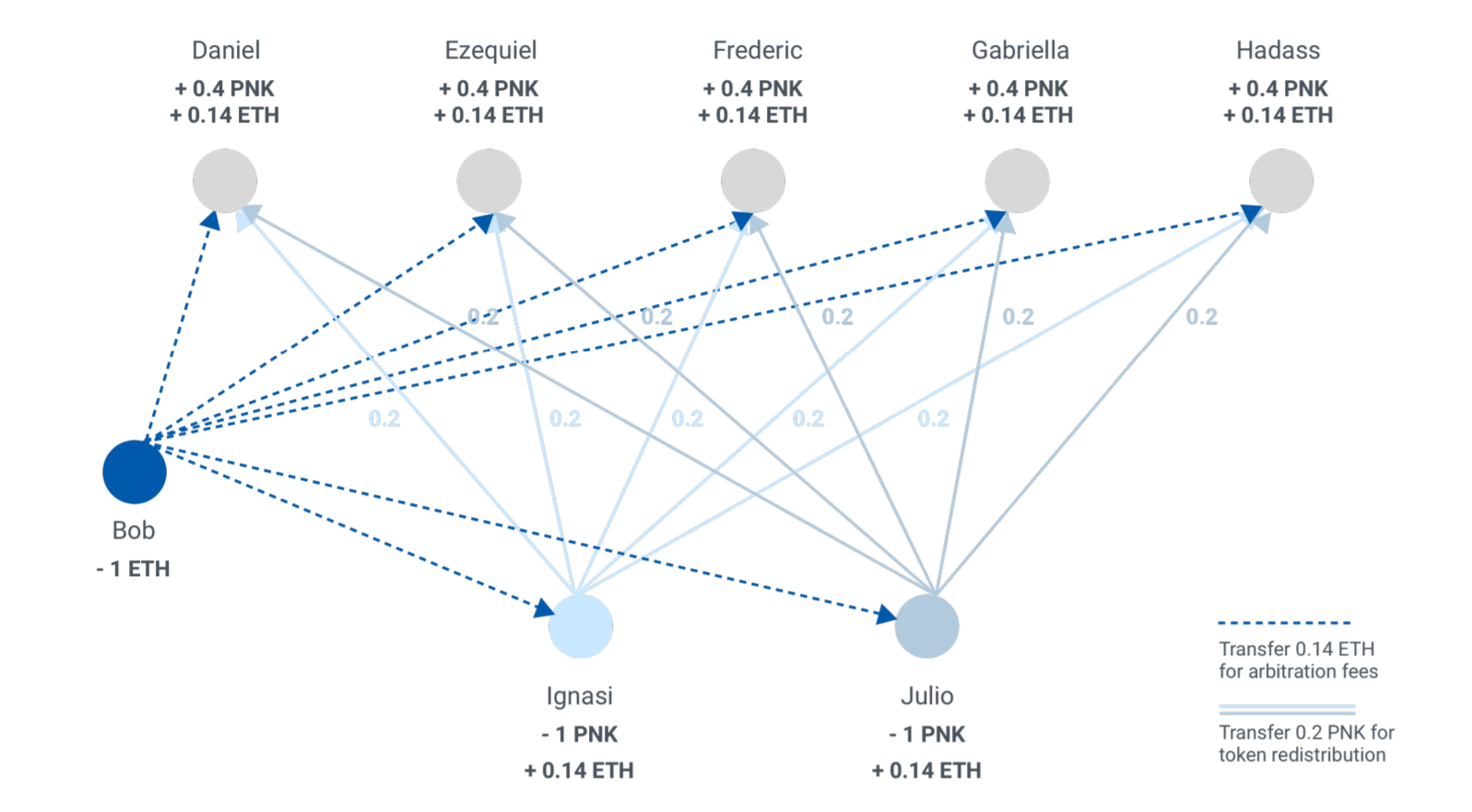 Use Case
Luis is an independent internet worker who is in charge of analyzing risk statistics, a company contacts him by email to do the analysis of a company with which they want to form an agreement, Luis and the company "Kala" agree on the payment that Luis will receive and the important points they want to see in the report that he must prepare, but Luis had read about Kleros on the Internet a few days before and decided to test it with this work, both agreed to use Kleros and with everything that has been agreed and decided to close the deal, a week after intense work Luis managed to finish the report just in time and send it to the company via email. Days later Luis receives an email from the company stating that Luis' report does not have the quality they expected, Luis is not satisfied with the company's response because he thinks he complied with everything they agreed and in the stipulated time, Luis feels cheated and decided to resort to arbitration by Kleros to resolve this dispute.
TEAM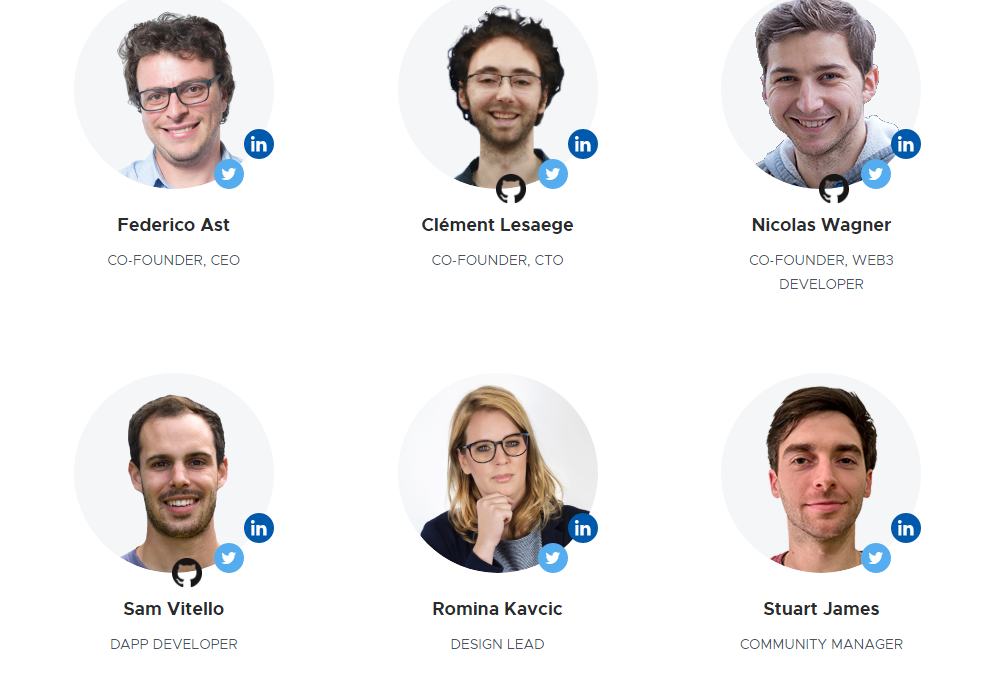 Advisors

Conclusion
Kleros creates a team of jurors specialized in the subject that are dedicated to read the problem in detail, after all the jurors reviewed the evidence and voted unanimously that the report that Luis sent to the Kalas company complies with everything that was agreed upon, after this result the company decided to apologize to Luis and send him the agreed payment.
For more information watch this short feature intro:
More Information & Resources:
kleros2018