September does not appear to be the most favorable month for Bitcoin. Historically, in September, Bitcoin is generally in a bearish phase. Historically, the market has been bearish in September, keeping the Bitcoin price low. While the decline is usually not the deepest, market participants may want to lower their expectations for Bitcoin in September.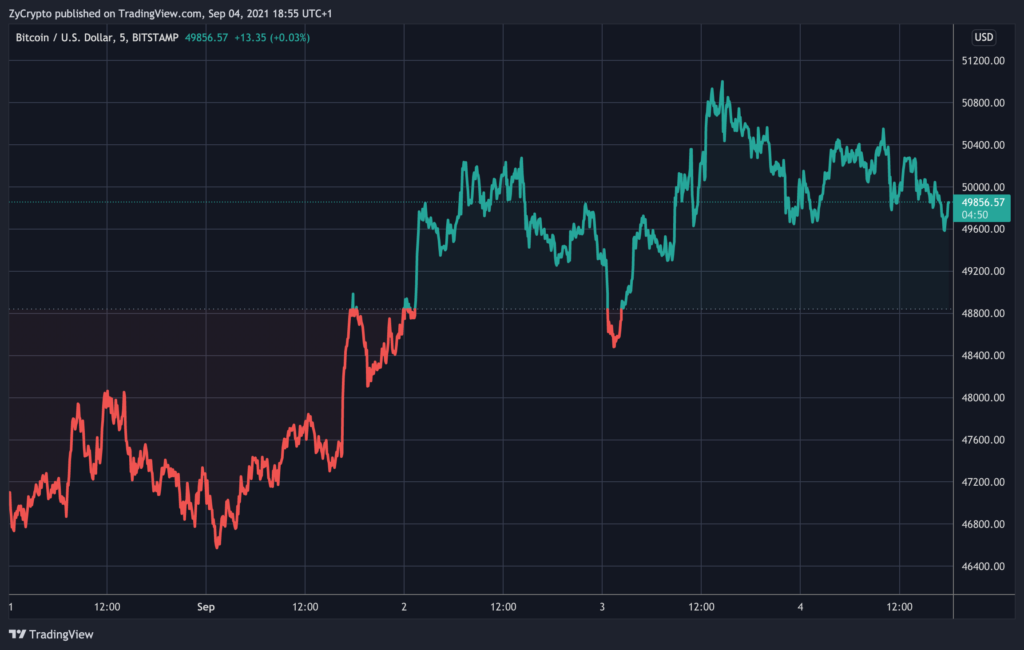 September may not see Bitcoin shining a green light.
Last year and last year, prices were slightly lowered, and this year may not be that different. As a market observer, Michaël van de Poppe said, "Bitcoin doesn't like September at all. Will it repeat a correction month across the market before the bullish cycle continues?".
As to answer the question above, Bitcoin Stock to Flow modeler PlanB took a brief visit to Twitter to mention that September could actually be a bearish wave. However, October is poised to push the market higher, and as PlanB claims, Bitcoin could finally hit $100,000 in December.
"September $43,000 lower/worst case is not a typo. A small drop is caused by the data. But that's a worst-case estimate, and my default case is of course an S2F estimate. Also, the worst-case /floor of $63,000 in October rose again. So we don't have to worry about Sep as it's just a data blip." - Plan B.
Bitcoin Fees Drop Significantly With Segwit Adoption
Meanwhile, Plan B is also bringing new information about fees to the market. Analysts claim that there is an exchange behind the Segwit transaction.
"Bitcoin fees (blue line) are cheap starting this summer. This is not because of low volume (low demand for block space), but because large exchanges (who will not say) have finally implemented SegWit trading. Segwit adoption (yellow line) is now ~80%. Expect fees to remain low."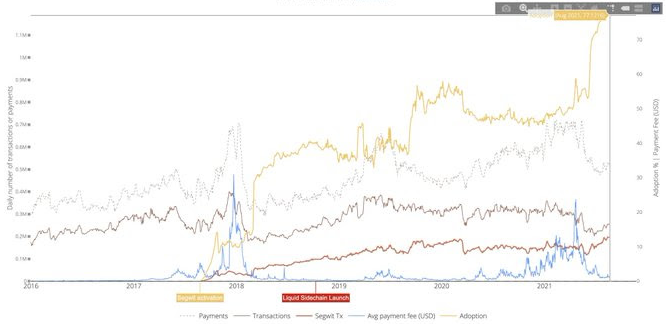 Many have asked analysts why Segwit's adoption caused Bitcoin to drop from $60,000. To this he replied:
"The drop from 60k to 30k appears to be due to a Chinese mining ban and a decrease in hashrate (which is now back online). However, some may see the low fees as low demand for btc block space/txs. This would not be good But IMO it is not."