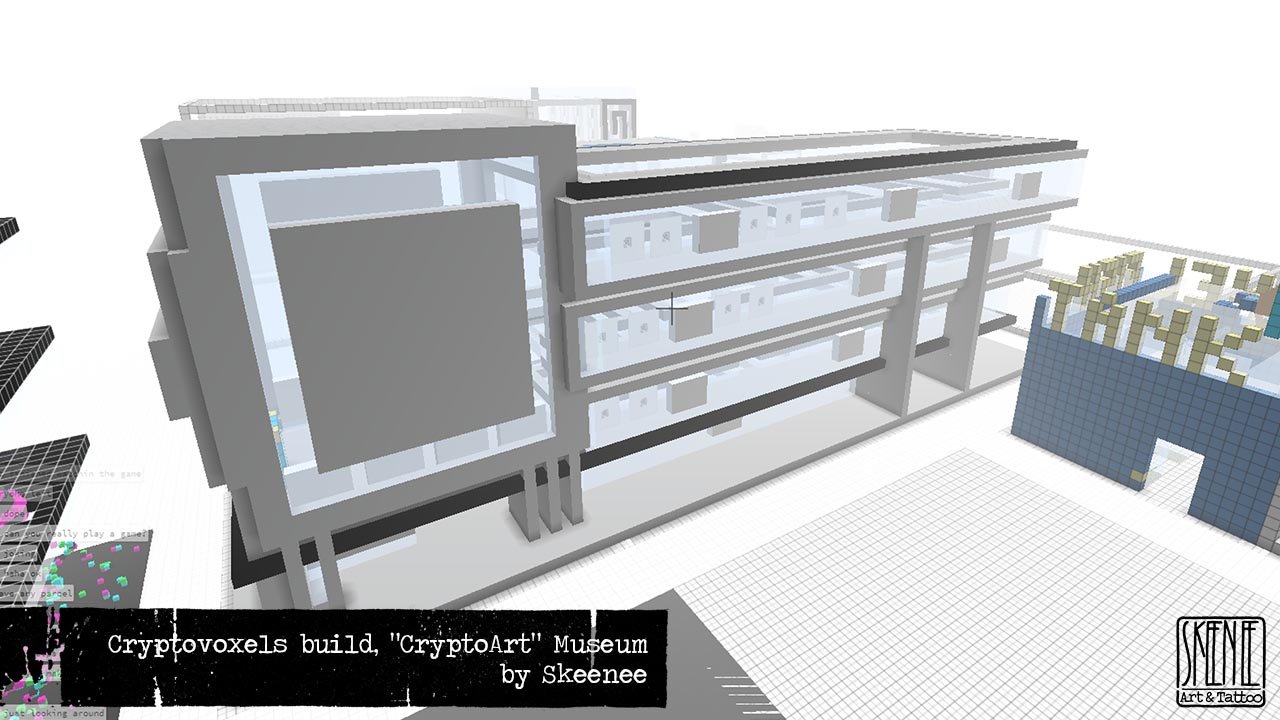 Hello everyone! Last week was slow so let´s start this week with a bang, I am gonna distribute a 50k $SKULL prize pool, my social money powered by Roll, to the best critiques of my latest CryptoVoxels build: a CryptoArt Museum.
The minute I started playing Cryptovoxels I realized it was an extremely powerful medium to showcase art. If I had to make a bet about the future of art, I´d wager virtual worlds will be at the center of it.
A lot of artists I have presented my gallery to instantly showed interest in this emerging medium; but many are not yet ready to take the dive and invest time/money in Cryptovoxels. That gave me the idea to create an exhibition Hall/ Museum to freely offer artists a virtual way to showcase their artwork.
I managed to get my hands on 2 large adjacent parcels in the Midtown District & construction started (and I wish I could have afforded more:P). I want it to be as perfect as possible, so I am looking for feedback to improve the build. When immersed in a project I have a tendency to have tunnel vision and sometimes miss the obvious. So I need your help to review the build.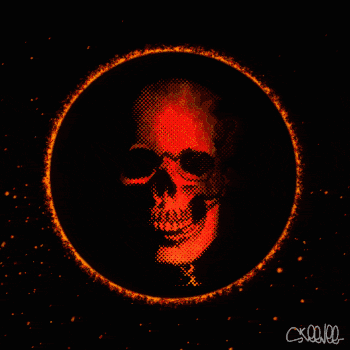 In order to incentivize constructive criticism, a pool of 50000 $SKULL will be distributed to the project´s best critiques. I might drop it all on one comment if it really blows my mind, or split it in smaller rewards; that depends on how awesome your critiques are. I´ll announce the winner(s) Thursday 24th of October.
I want to make clear that I am not looking for praises but critiques; my goal is to improve the build. So please be detailed in what you like/dislike/how to improve the build, or convince me it´s a monstrosity that should be burned to the ground and never talked of again.
THE BUILD:
Features
1.Enough room to showcase 20 + artists without feeling cramped.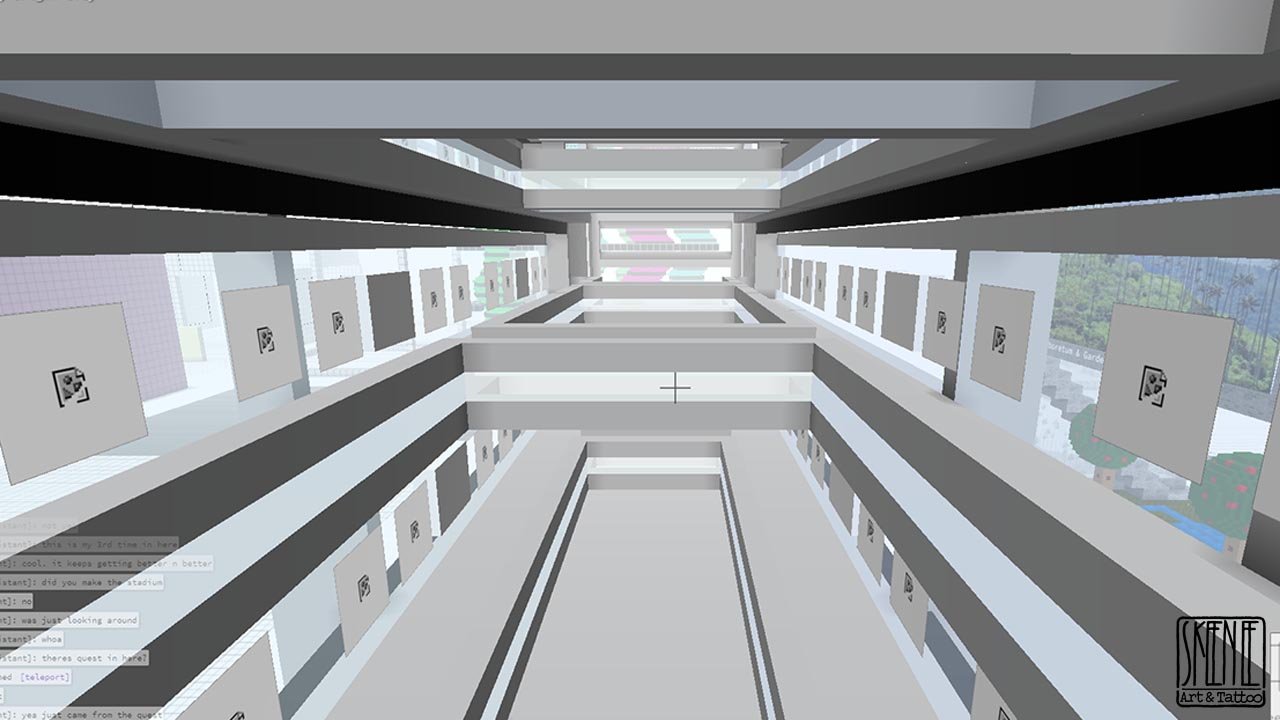 2.Artist spaces: Each artist should have the room to showcase 4 art pieces, a small bio, & a couple of links to their personal gallery/website/social media.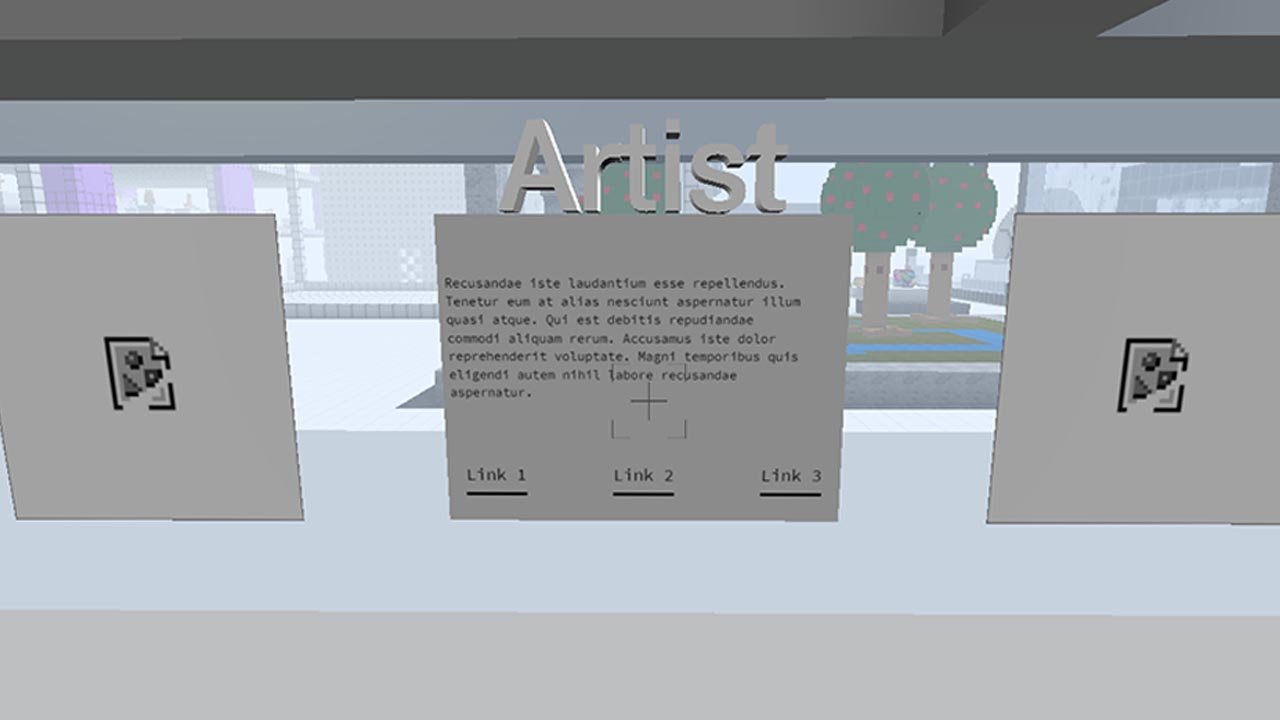 3.Large exhibition room: For special feature, large enough to play videos, host 10 pieces.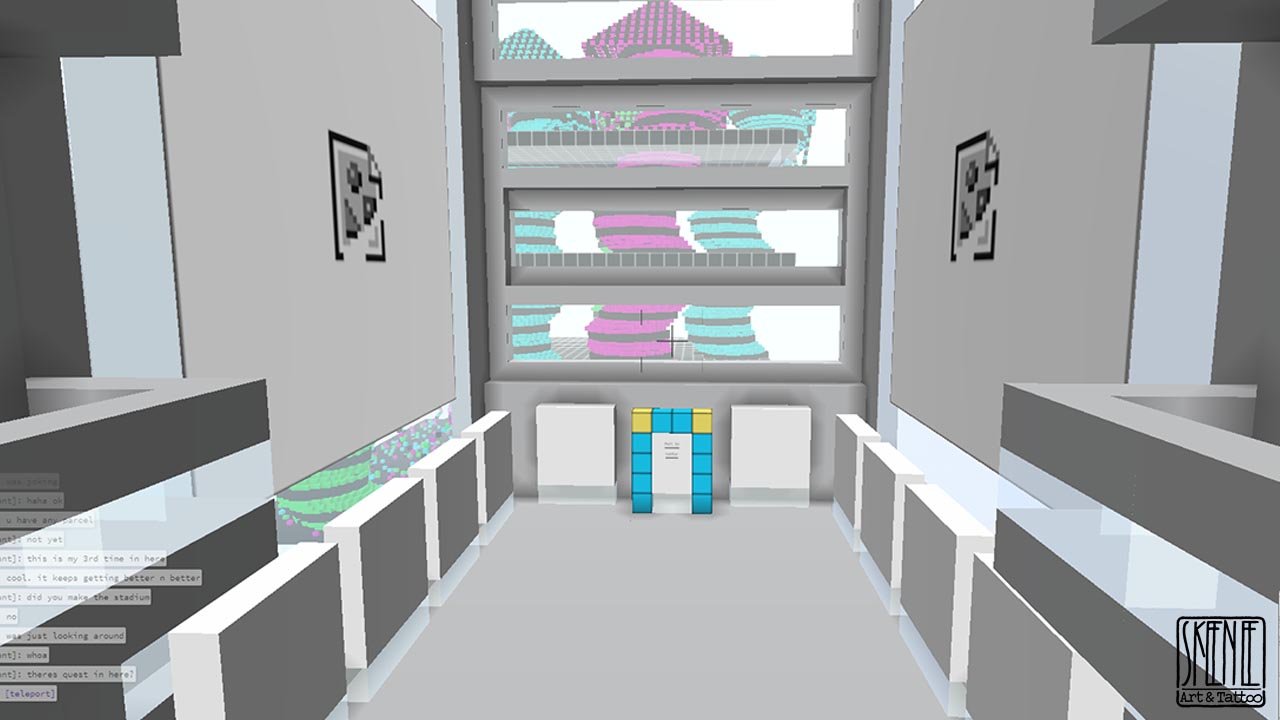 4.Ablility to be visited from the inside and the outside.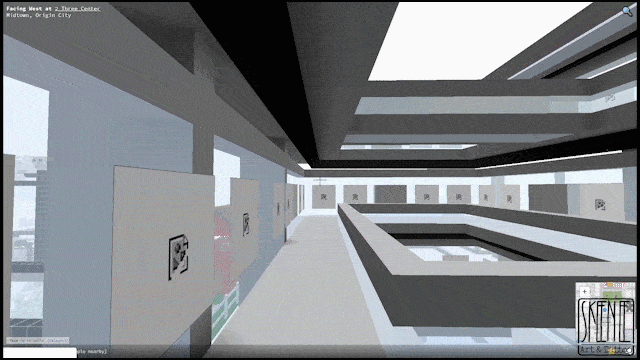 5.Be visually attractive and coherent. I double checked and can´t find any inconsistencies, please have another look. I´ll $SKULL tip you if you find some more (voxels missing, voxels misaligned, color not matching, symmetry problems,...)
Style:
Since it´s located in Midtown I tried to give it a modern look, influencing myself from Edmond´s build, I think he perfectly nailed the Midtown style.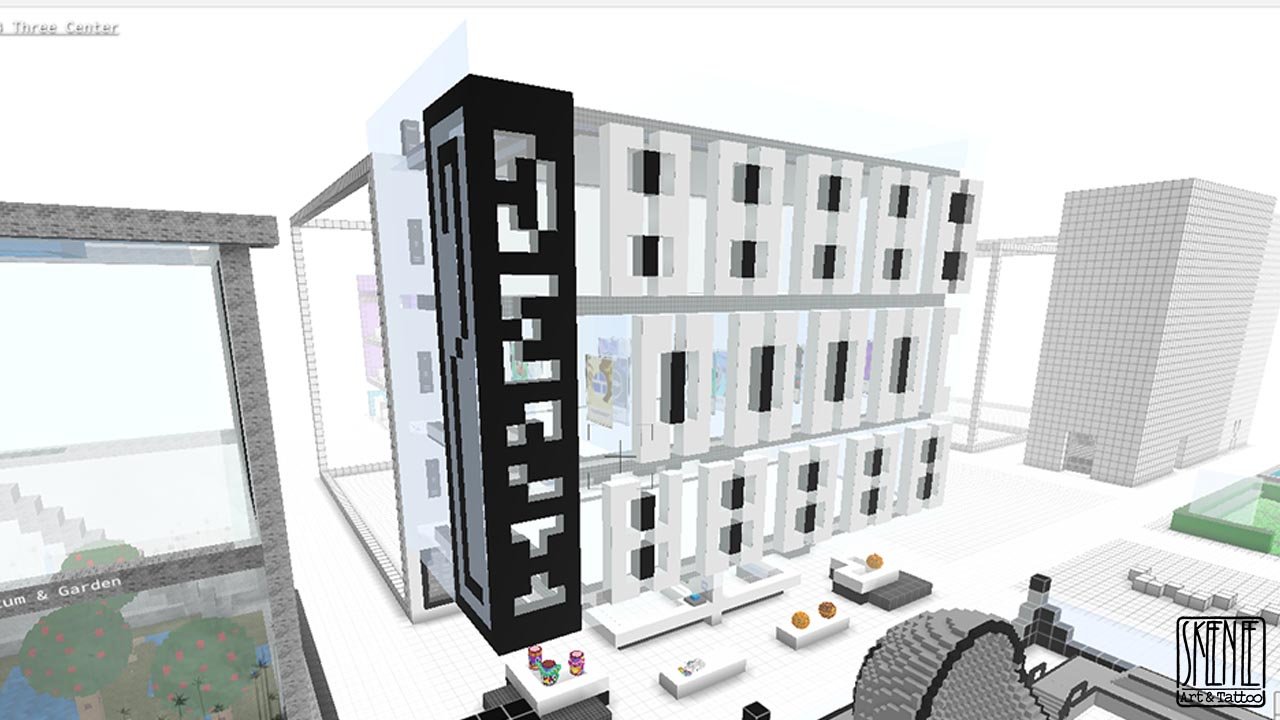 I have let creativity flow freely and my ideas evolved a lot since I laid the first voxel; but the initial idea was to give it the feel of a reversed pyramid, because fuck pyramids and the cunts at their top!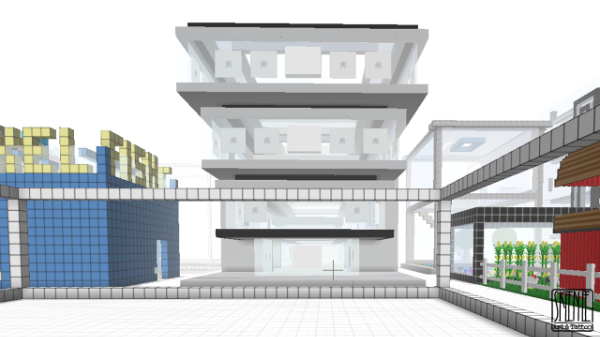 Practical details:
1.Stairs: I don´t believe in them, I think they look terrible in Cryptovoxels and are a waste of space since we all have the ability to fly. I have left the center of the build open so the upper levels can easily be accessed.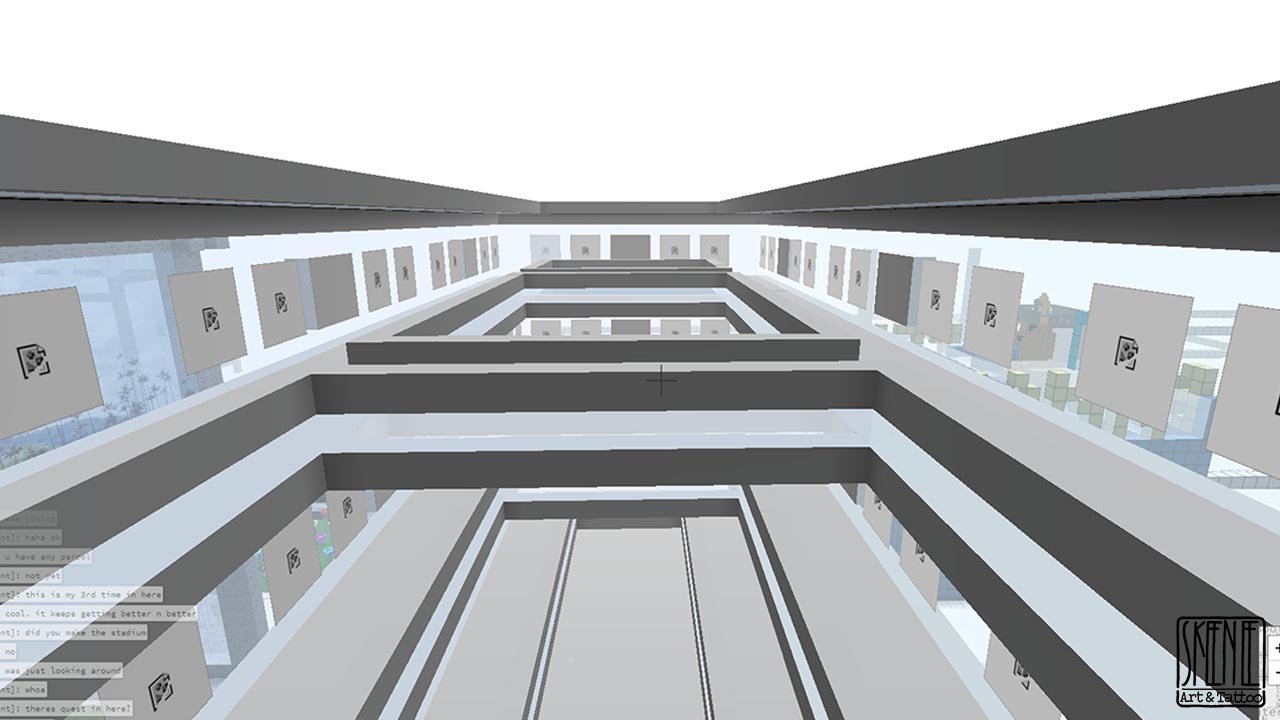 2.Entries: The build can be entered from the ground floor (4 entries) or from the ceiling of the main hall. I tried to make the entries obvious enough.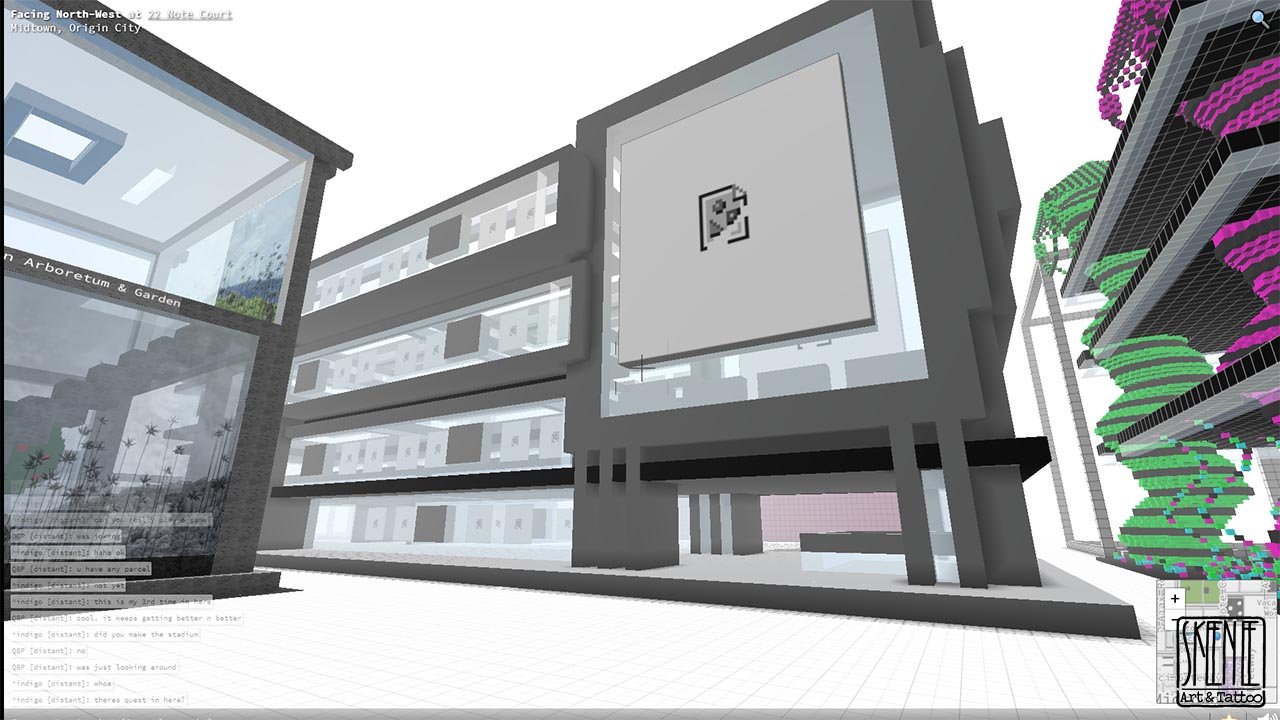 3.Portal: The museum will be connected to the Portal Network. People porting to Midtown from the Portal Hub will land in the feature gallery; thanks a lot to cryptovoxels@Bullauge for this opportunity!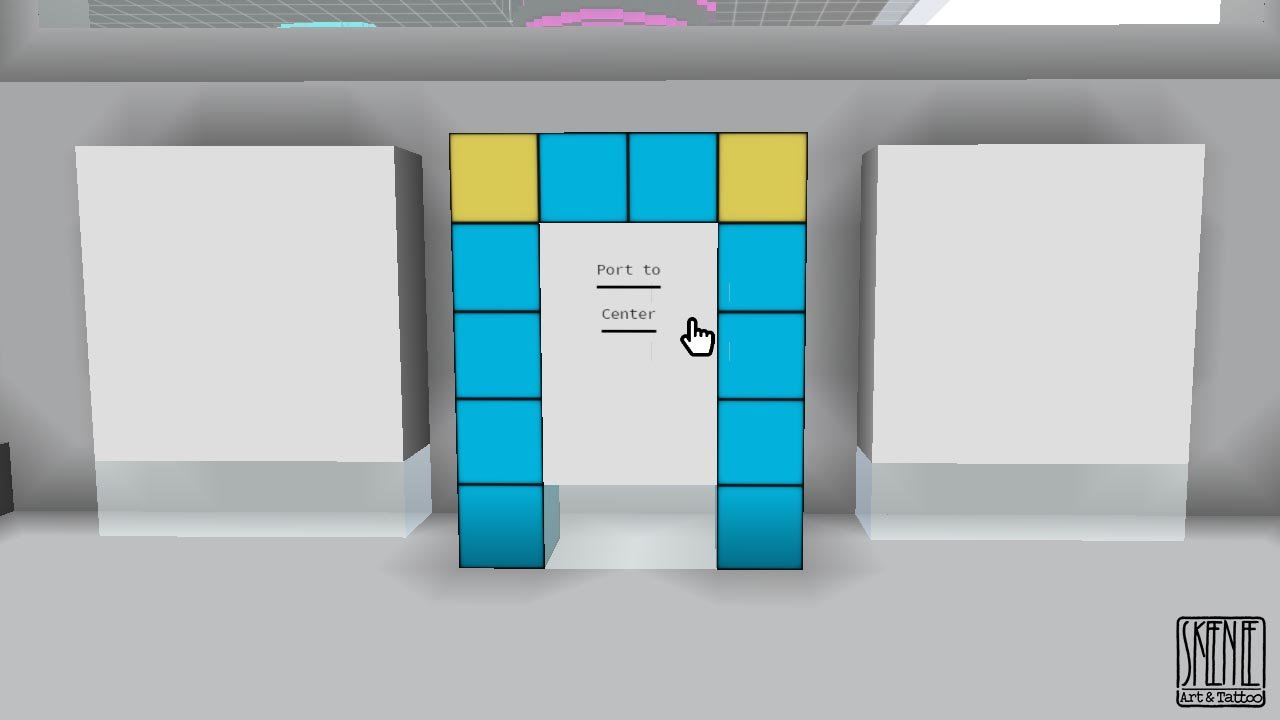 4.Roof: I like open builds but I have kept a roof over the feature hall to create pixel art in order to advertise the museum on Cryptovoxels´s map. The production of the roof pixels are will come when the name of the museum has been decided.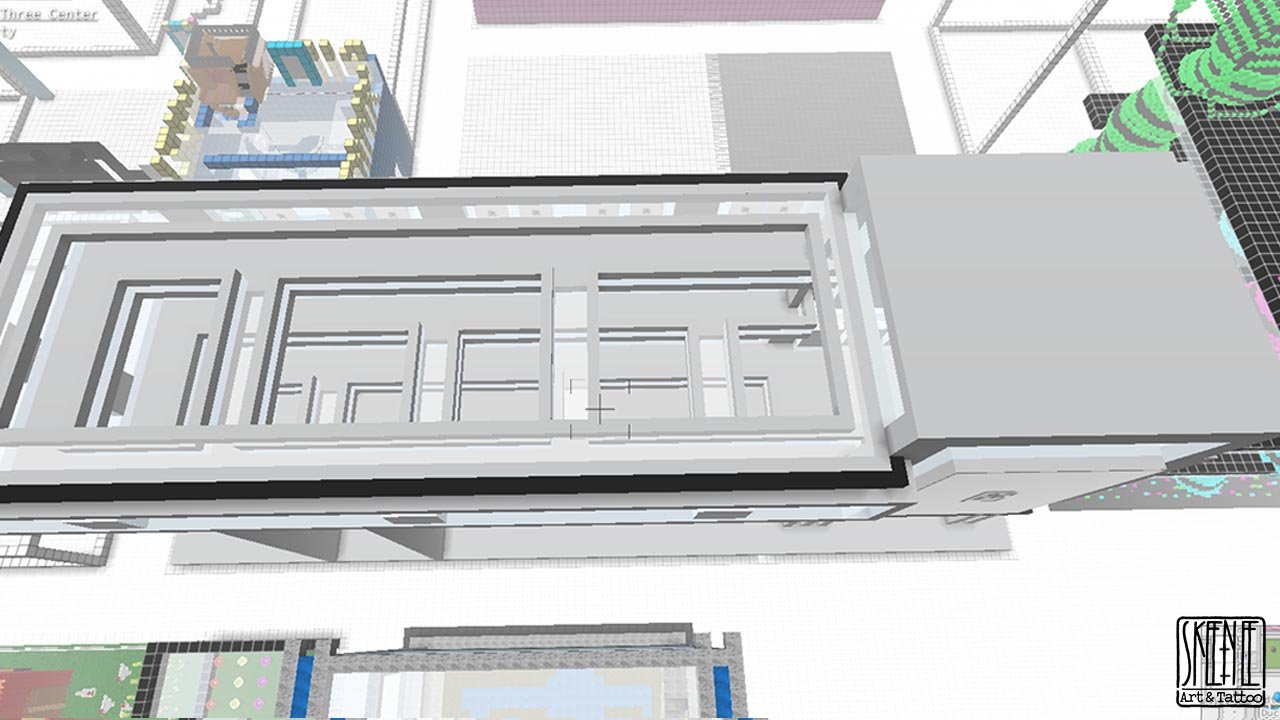 5.It´s not gonna be named "CryptoArt Museum", that was just a practical way to quickly describe it. The naming is for a future post:)
Go visit this work in progress and let me know what you think!In order to motivate you to visit, I have hidden a stash of $SKULL in the build. 1000 $SKULL for the 20 first to find it!
I really hope you like my idea. I feel very lucky to have discovered CryptoArt and the communities developing around it; it really feels like home. This is my way to say thank you and to do my part in the promotion of CryptoArt.
Have a nice day,
Skeenee!

my site| instagram | twitter| makersplace| youtube| Cryptovoxels gallery