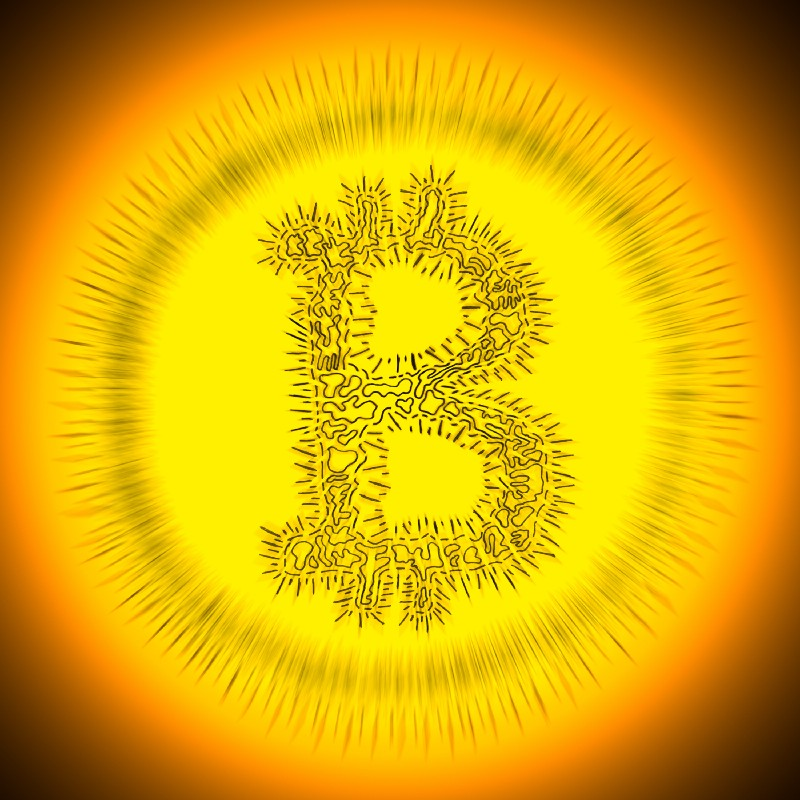 Blockchain technology is a new way for consumers to complete transactions. The blockchain economy is rising every day. What are some reasons for its success?
Blockchain is rising
Blockchain technology is all the rage with investors and financial gurus at the moment. It is a technology that allows people to complete financial transactions safely and anonymously. Its popularity is rising significantly and will continue to do so if the current evidence is any indication. While it's a fairly new concept that isn't mainstream yet, it is expected to be the new way for consumers, banks, and other financial institutions to conduct transactions. Here are four reasons that the blockchain economy is rising.
It isn't Going Away
Experts agree that adopting blockchain technology will be essential for businesses to continue to thrive. It isn't something that can be ignored, instead, it must be accepted and utilized. Blockchain technology has the advantages of speed, anonymity, and lower costs.
Blockchain technology consists of a decentralized database that allows transactions to be completed without a third-party intermediary. All that is required is a username and a funded account to complete transactions.
It is a Foundational Technology
Blockchain technology has the potential to change our economic system as we know it. Altering how all financial institutions and governments conduct business is an enormous opportunity for efficiency and safety. While these changes are years away from becoming the leading way transactions are conducted, the potential is there. Changing the overall foundation of how financial transactions are completed will change our social structure as well. Think of every business you visit, every healthcare provider, every school system is set up with encrypted data on one record. No industry could be unaffected. Every transaction is recorded on a single public ledger that cannot be copied or deleted. Millions of computers can sit on a blockchain, none of which exist as a central authority. While blockchain technology currently falls under no government jurisdiction and is highly unregulated, this will eventually change before all entities, mainly governments, crossover to it.
All Data is Encrypted
Literally, every piece of information on a blockchain is encrypted. This can cover anything from medical records to money-related information. All data is set up on one single chain that is immune to fraud but is completely transparent. Currently, eight out of ten of the world's largest banking institutions are expected to transition to blockchain technology. Their estimated cost savings is astounding, around $11 billion. This includes the reduction of the programs used to protect consumer information, as that is an essential part of the makeup of blockchain technology. Identity verification is a huge part of banking operations so that they avoid crooks. Many banks have been attempting to create a shared database that is easy to update and would verify customers' identities. Blockchain tech gives them this option while also ensuring all data is heavily encrypted. Additionally, they will save money by reducing the inefficiencies that are inherent in most banking operations.
The Advantages Can't be Ignored
Blockchain technology is one of the most modern tools available for database management. The advantages are impossible to ignore. It is exceptionally secure due to the encryption, so there is no risk of identity theft. There are also so many computers on a chain that hackers cannot easily track them. This gives a two-layer security to blockchain technology. Transactions can be completed in seconds while removing the third-party and potential waiting times of traditional financial transactions. It is completely transparent due to the real-time updates and there is no way to copy or delete information. No one person or company has the power to control the blockchain. It is under user control.
While blockchain technology isn't available everywhere yet, there are many companies who utilize it to protect their customers' investments. TwoGap is a company that is at the forefront of the blockchain technology trend and they can help you manage your money and complete transactions in a whole new way. It's faster and more secure than ever to complete financial transactions. For more information about TwoGap and the benefits they offer, visit their website, blog, forum or join their community.