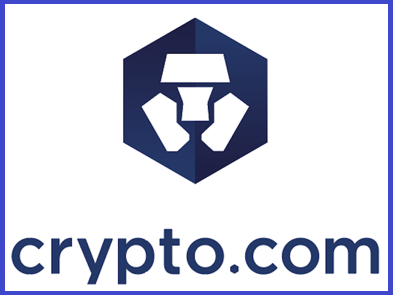 The first thing you see when you visit a website, is their homepage. Personally, how this page looks can be a deal breaker if I don't like what I see. A homepage needs to look appealing because if it doesn't, I will not continue to see what the website has to offer. So that might mean, that a website that has great things to offer, will be skipped by me. Let's have a look what the crypto.com homepage looks like: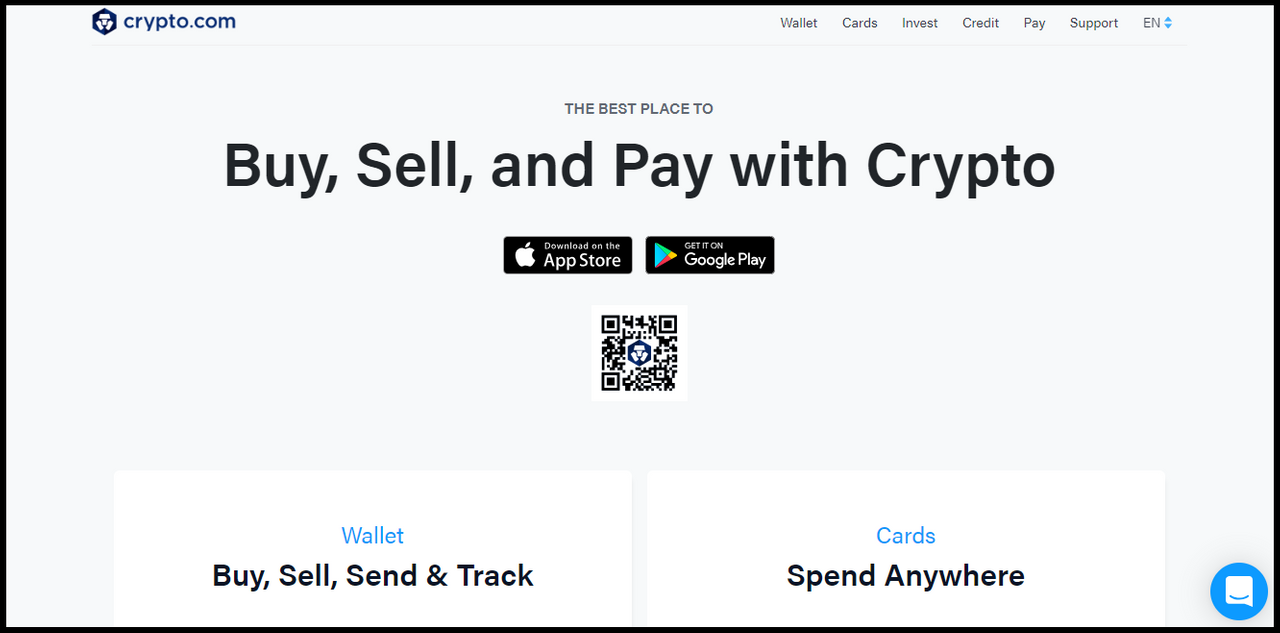 While it says exactly what the website is about: "Buy, Sell, and Pay with Crypto", normally I would probably not bother to look what the website has to offer after landing on this homepage. Especially, knowing that there are more websites offering these services. I would advise crypto.com to work a bit on the look and feel of their website, so that new visitors will find a catchy website that they will remember after their visit. Of course you could argue about my taste here, as not everyone likes the same styles. But I feel it's an important part of writing a review about a website to describe my opinion about the website's appearance as well as the functions on it. I think feedback can always be valuable, as long as you also point out how things could be improved.
---
## Wallet, cards, credit, invest Scrolling a bit down, you will see 4 options to click on: **Wallet, cards, credit** and **invest**. Although I think these blocks where you can click on look better than the top of the website, I feel they are a bit too big. I think if they were half the size they are now, the homepage would be easier to overlook, as all 4 blocks to click on are visible at once instead of having to scroll down to see two at the same time. The images are nice!
---
## Let's have a look at the Wallet option on [Crypto.com](
https://crypto.com
)
My interest on the website is focussed on the wallet option. So I would like to have a better look at that in this article. The description of the wallet is as following:
Buy, sell and send 7 fiat and 7 cryptocurrencies. Access, manage and spend your funds with the MCO Visa Card anytime. source
It's nice to read you can add funds to your wallet by using fiat, but also ad funds with credit card and crypto. I think this gives opportunities for everyone, with the method you prefer. A big plus if you ask me, as these days I think it's important to give as many options as possible.
Exchange
FIAT
Real-time Interbank exchange rates with 5-8% savings versus high street banks
CRYPTO
No additional fees for crypto to crypto exchange Source
You can send funds instantly without fees, and withdraw funds with only a small fixed fee.
Track
Tracking the prices of 200+ coins, the volume, market cap and more is something I personally think is a nice feature. If I have funds in a certain wallet, I prefer being able to track what a coin does when I'm logged in to that website.
Crypto.com offers more
While I only had a look at the wallet option, as mentioned earlier in this article, there is more you can do on the website. I'm personally interested in having a better look at the card features on the site, as that part of the crypto world is quite new to me still. But I also want to have a better look at the credit and invest options on Crypto.com. Even though I had some critique about the look and feel of the website, they still made me curious to research the options some more later. So far I've only visited the site via my webbrowser, my next visit will be done via the Crypto.com app. Did you visit the website or app? What are your thoughts?
---
**Disclaimer** This is not financial advice, nor a guarantee or promise in regards to any result that may be obtained from using the above content. The information provided here is for informational and entertainment purposes only. It should not be considered as financial and/or investment advice. No person should make any kind of financial decision without first consulting their own financial adviser and/or conducting their own research and due diligence.