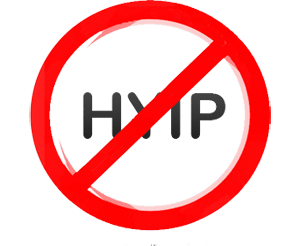 Should I invest in HYIP with a coin in market cap and in some major exchanges?
I think this depends on what sort objective and plan you have but first you must cover other matters such as buying and keeping your coins and mining and simple trading.
Personally I am recently involved in two programs which I have started after having covered all the areas which I have mentioned above.
Both of these programs have coins of their own and their process is based on block chain, also they have provided white paper and they are part of the market cap.
They started as an ICO and not as a HYIP which means that the interest that they are paying are reasonable and they don't promise impossible objectives.
One of them is running for more than a year and the other one has started recently.
One of them is going to participate in an international forum and the other one has covered until now what has promised in its white paper.
I think they both have possibility of continuing for a few years but nobody knows for certain.
Normally a real HYIP has no coin or block chain and promises high interest for a short period and their program is only repeating the same process of trading, even though, sometimes they even don't do that.
As I said, these two are my last investment (unless something else comes up which could have possibilities and not offering only money).
I will leave you with both links below and if you are interested, Please use them and if you have any questions do not hesitate to write to me.
Link for Bitconnect:
//bitconnect.co/?ref=cryptousage
Link for Regalcoin:
https://regalcoin.co/ref/CRYPTOUSAGE
Please leave your comments below. Thank you.