If Crypto Currencies are the Wild West, then Rostin Behnam is Wyatt Earp.
---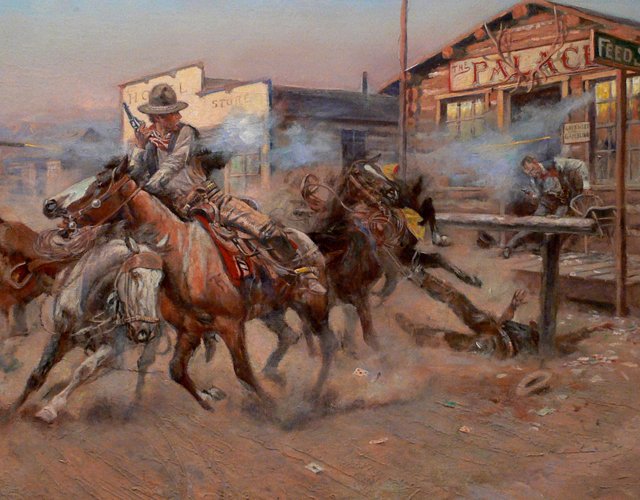 ---
A few days ago CryptoKong posted this screenshot (below) to one of the BitShares Traders Telegram groups. Normally I skim these things, but the last two paragraphs caught my attention.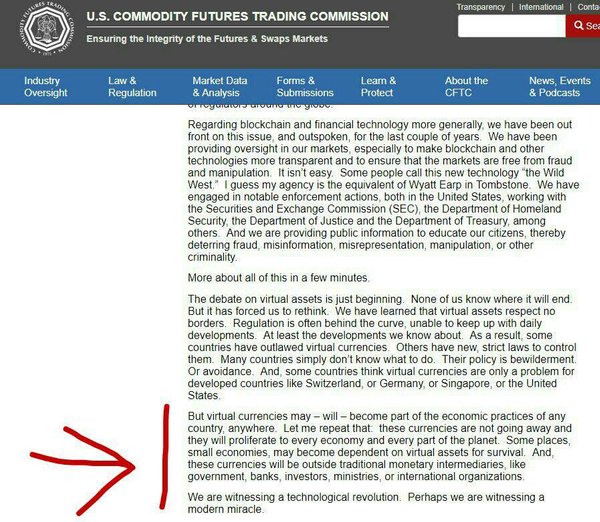 )
"Virtual currencies may – will – become part of the economic practices of any country, anywhere. Let me repeat that: these currencies are not going away ... We are witnessing a technological revolution. Perhaps we are witnessing a modern miracle."
---
I couldn't have said it better myself, but who is this guy?
---
Well... Let's find out. Who is Rostin Behnam?
Rostin Behnam is an American lawyer and Democrate nominated by President Trump to the Commodity Futures Trading Commission(CFTC) on July 13, 2017.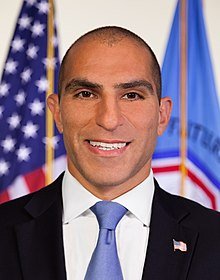 CFTC Profile Here
Acording to his Twitter, he is also a Husband, a Father, and a Runner.
---
In his speech (which I fully recommend reading), given to the BFI United Nations Summit on June 4th of this year, he has some very interesting things to say about blockchain, especially when you consider his position in Government and his role in regulation.
"Regarding blockchain and financial technology more generally, we have been out front on this issue, and outspoken, for the last couple of years. We have been providing oversight in our markets, especially to make blockchain and other technologies more transparent and to ensure that the markets are free from fraud and manipulation [This is very important]. It isn't easy. Some people call this new technology "the Wild West." I guess my agency is the equivalent of Wyatt Earp in Tombstone"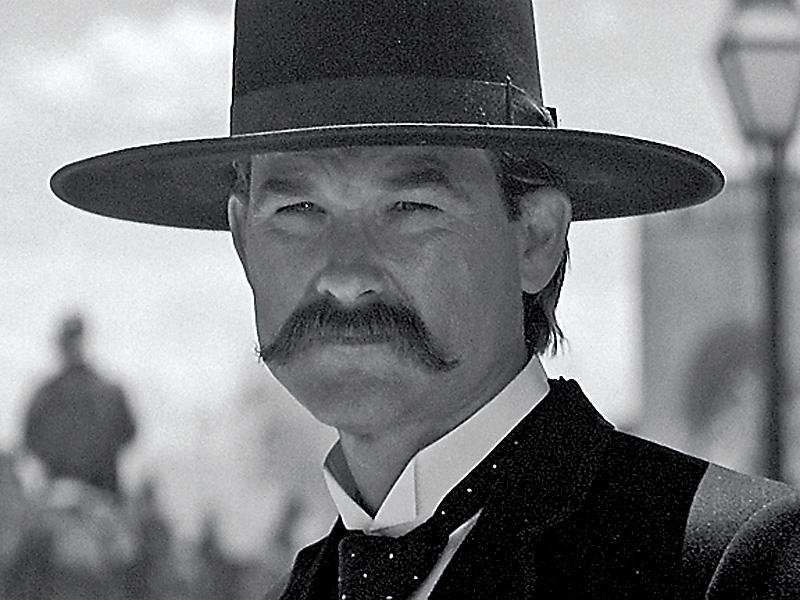 He goes on...
"Virtual currencies could transform the economic and social landscape. It could mean a massive, and equitable, shift of wealth. Technology could be transformational, without a military take-over, civil war, or political or religious creed."
This potential for change without violence is one of the things that excites me most about crypto currencies. Crypto currencies, Bitcoin, and of course BitShares, are still open doors for people (who otherwise might not have a chance) to enter the world economy. And from his speech it sounds as though Mr.Behnam is commented to keeping it that way, using crypto's for the greater good. (A side note: This is also why I am so excited by Bitspark's remittance platform. Read more about Bitsparks here and here
But Mr. Behnam is level headed and he continues with a warning...
"However, economic elites know all this. They will not be idle. This is what I mean by a powerful danger. If the kleptocracy controls technology and the means of distribution, then they simply accumulate more wealth at the expense of their citizens, draining wealth in cryptocurrencies rather than dollars or euros. Virtual assets may be a stranglehold. In other words, technology can be a weapon against the work of the United Nations and others trying to alleviate poverty or violence. Virtual assets become a means of deeper control of wealth and a means of exploitation."
Then he continues again with what crypto currencies can be for the world, their real potential for social, political, and economic change.
"The so-called "unbanked" ... and those without computers, some four billion people, could gain an important connection through cell phones. And, the discussion has extended to micro-lending, micro-transactions, greater transparency, and greater financial inclusion. I used a word a moment ago that should echo throughout this hall: transformative. The old limits and parameters may crumble, with the dawn of new technology."
"Global hunger and food safety ... through blockchain technology, finding solutions to these challenges may become significantly more attainable ...we could eliminate food waste and even improve distribution through networks domestically and internationally. These are possibilities we cannot ignore. I believe that farmers and consumers will greatly benefit from improvements in agriculture through Blockchain."
He goes on to see the posiblities of crypto in healthcare.
"Blockchain could become an important way to improve health status and to reduce costs. Health care is often fragmented and disparate. Patients lose their records and control of the privacy of those records. There is important information about their health over time, such as DNA information, test results recorded in medical records, and other vital information. Blockchain could allow patients to create smart records that gather and harmonize information, leading to better continuity of care and even new models of care. Blockchain could also address medical fraud and waste. And, as a result, help contain the rising cost of health care."
---
Then the guns come out.
Wyatt, uhm... I mean Behnam, is a lawman after all.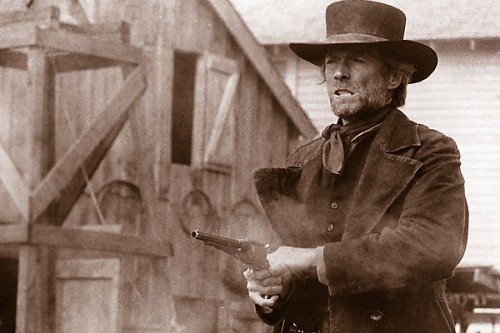 "In the past several weeks the CFTC has filed a series of civil enforcement actions against perpetrators of fraud and market abuse involving virtual currency. These actions and others to follow confirm that the CFTC, working closely with the SEC and other fellow financial enforcement agencies, will aggressively prosecute those who engage in fraud and manipulation of US markets for virtual currency."
---
"I started by mentioning the late Secretary General, Dag Hammarskjöld. At a dinner in 1957, he said that "the work for peace is basically a work for the most elementary of human rights: the right of everyone to security and freedom from fear."
"Blockchain is more than technology: it is an advance that reaches out into every aspect of life. We could use Blockchain to address the most basic, the most primal problems on our planet: corruption, income distribution, poverty, food, and health care. And, the fear billions of people experience everyday as they try to survive. As a young child, I would come to this building in search of solutions to the problems of the world. Now, today, we may have found one of those solutions – bigger, bolder, more comprehensive, and more effective than anything imagined before. And, as a regulator, I am pleased to be part of your discussion."
It is inevitable that governments will regulate crypto currencies, I am just happy to see that visionaries like Rostin are at the forefront of regulation.
---
Hats off to you Mr.Behnam, keep up the good work.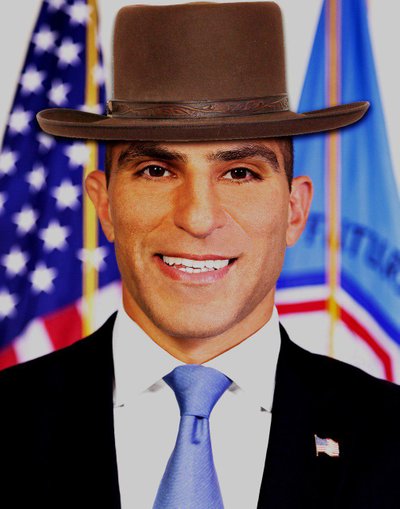 )
(Special thanks to @britcoins of @apasia.tech for this photoshop)
---
If you enjoyed this post please consider upvoting and resteeming.
If you don't have a BitShares account and you'd like one please consider using my referral link.
Thank you for reading,
FarmerD