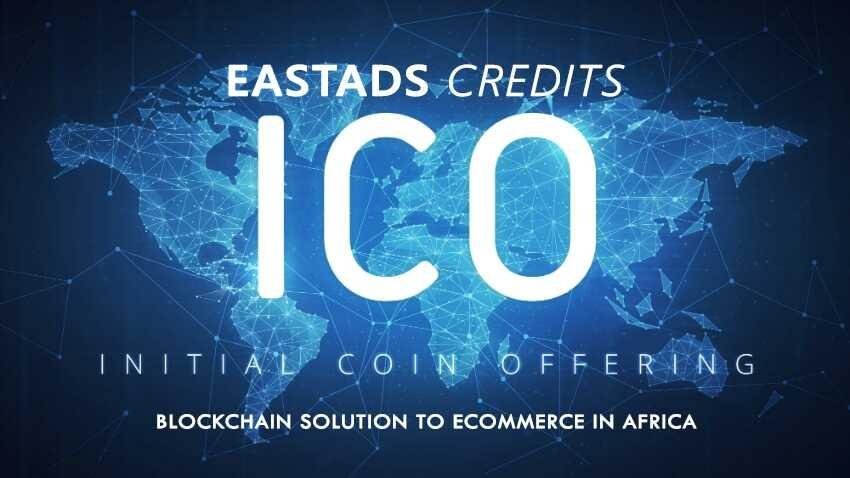 Eastads Credits ICO- Blockchain solution to ecommerce in Africa.
Until now, Bitcoin and cryptocurrencies still face scalability and trust issues. This issues are caused by lack of large scale real industrial use of Blockchain technology. Eastads aims to tackle these problems in the African economy buy disrupting the trillion dollar ecommerce industry.
The Eastads Projects
A pan African ecommerce marketplace with blockchain payments and price options.
This project which will be aimed at the African society will be built to sustain all forms of market needs in all African states. Both p2p and A2P integrations will support price options in ECR tokens and BTC and Local option.

Blockchain logistics Network:
This project to support the Eastads marketplace. A project that will accept ECR as payment option and further introduce crypto/blockchain payments in the online buying and selling in Africa.

Fiat-ECR Exchange:
A medium fiat P2P crypto-exchange. Our aim here is for ECR Market tokens to be easily accessible with debit and credit cards for Africans.
Benefits/Solutions of Eastads
· Eastads is solving scalability issues in cryptocurrencies by making it a utility and paving way for faster adoption of the tech.
· Eastads is building trust for cryptocurrencies and blockchain payments in Africa through ecommerce.
· Eastads Project will bring in new money from African investors into cryptocurrencies.
· To the African economy, Eastads is bringing in safe, faster and efficient way of paying for goods and services.
· Most importantly Eastads will pave way for mass adoption of cryptocurrencies in Africa.
Summary:
The purpose of cryptocurrencies is not 'hodl' nor is it just for trading on exchange. This damps the real purpose of cryptocurrencies as a true form of money and this continues to leave us in an uncertain path. Blockchain and cryptocurrency is for mass adoption and Eastads aims to do project this with their market token- Eastads Credits.
Contact us: mail@token.eastads.com.ng
Links
Official website: https://token.eastads.com.ng
Telegram: https://t.me/eastadscredits
Telegram channel: https://telegram.me/eastadsCreditsnews
Twitter: https://twiter.com/eastadscredits
Facebook: https://www.facebook.com/Eastadscredit/
Reddit: https://www.reddit.com/user/EastadsCREDITS
LinkedIn page: https://www.linkedin.com/company/eastads-credits-5645/