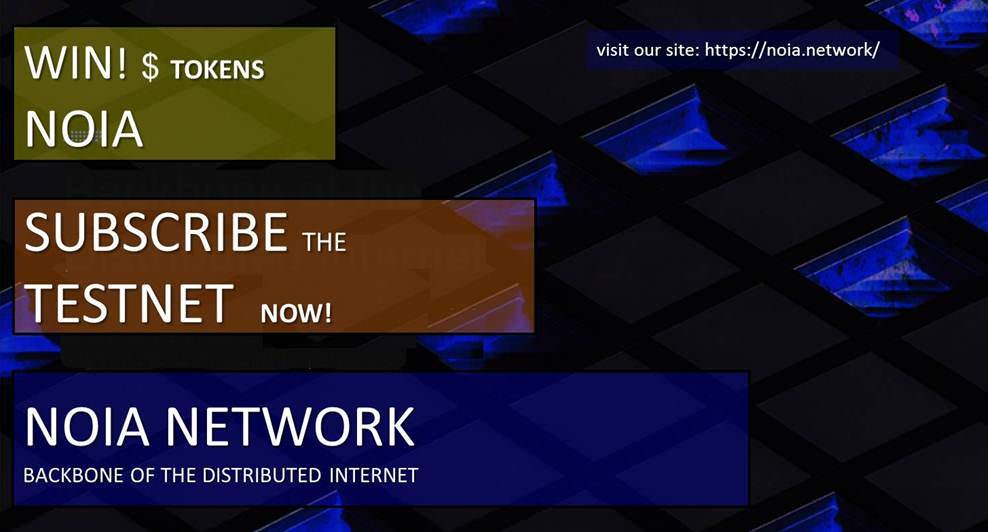 Sometimes we need a categorical answer to the problems that arise in our day to day with the use of the internet.
How to become indifferent to the delays generated in our work?, due to a remote or restricted connection.
We handle a large amount of important information which we must process effectively; But our computer slows down every time we start loading the data.
What can we do to make our data transfer faster and more effective?
Our problem is the bandwidth!
The speed and efficiency of the flow of data on the internet measured in binary digits per second (bits/s); is what we know as bandwidth. It will depend on its availability and consumption in the network that our contents are duly processed.

HOW CAN YOU GET PROFIT TO THE AVAILABLE SPACE OF YOUR CPU OR INTELLIGENT EQUIPMENT?
Through the TESTNET offered by NOIA NETWORK, you will have the opportunity to maximize the performance of your team. By means of some simple steps, you will be able to subscribe the service and make the sub space used of your CPU become part of the content distribution network NOIA. Additionally you will be able to accumulate some cryptographic in your portfolio of values, since NOIA NETWORK pays you TOKENS while your equipment remains connected to the network.
Participate in TESTNET
Download the NOIA Node Client and run it on your machine in order to qualify for a weekly airdrop of 200 NOIA tokens. Be among the first to contribute your bandwidth and storage resources to NOIA Network. https://noia.network/testnet/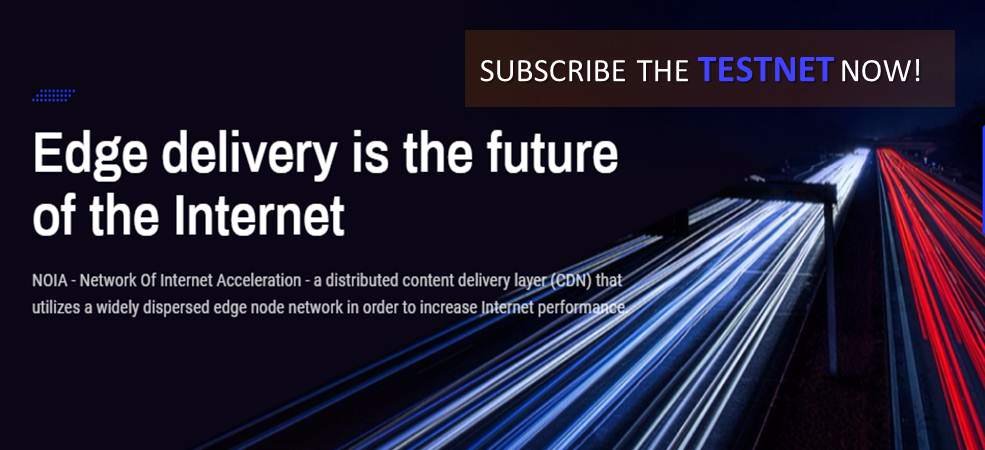 You will be surprised with the amount of applications and websites that you can visit efficiently, the content delivery will be enabled for any platform worldwide, you will reduce the expenses percentage and you will have a new generation user experience.
Each one of us will be able to configure your machine for personal use and we will be rewarded by contributing with its bandwidth and available storage resources.
Ok, this was a good start!
There is no time to waste, let's find out where the solution to our problems.
Let's enjoy this promotional material that will make us discover the advantages of the decentralized platform in blockchain NOIA NETWORK and the benefits of its TESTNET; from now on, all problems with bandwidth and data processing on your PC will be finished once and for all.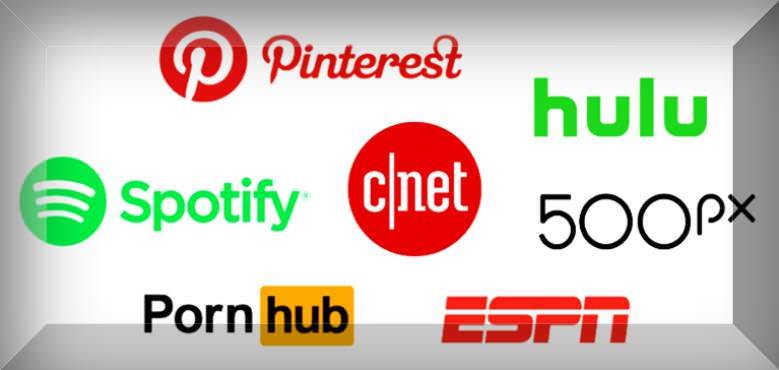 A LOOK AT PRESENT
Internet since its inception, approximately 50 years ago, has been intended to provide a tool to the human being that allows the exchange of information and access to services that facilitate their lives. The fleeting growth experienced by the network in recent decades has connected services and applications of all kinds, which manage to saturate some platforms.
The permanent updating of the software and hardware in our machines can attack this symptom in a corrective way. Other more advanced concepts such as: The encryption of information, the creation of nodes, the protocols of data transmission; they contribute to improve the connections and guarantee to a certain extent the equilibrium of the system.
However, an important question arises:
Is the capacity of the network sufficient to support the demographic figure and cover all the needs of the user?

HOW DOES IT AFFECT EVERYONE?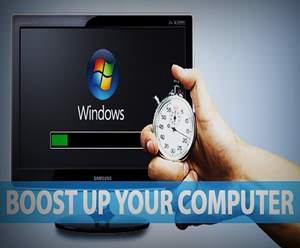 Internet users seek a strong response to problems related to bandwidth; In most cases we resort to repowering our computer and in other cases to contract expensive services from a virtual private network (VPN) that offers a reliable extranet and robust enough to load our applications.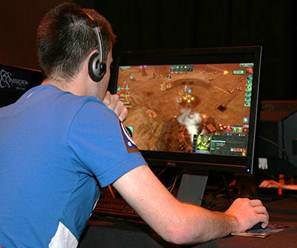 This is the case of the Gamers, who require large space on their PC to run the new versions of their favorite games, which require many graphics and large number of bytes. We also have the case of amateur video, film lover, bloggers, among others, who use video applications; which are very heavy and sometimes hang half of the data load.

USER CASE:
I take this opportunity to mention my personal case with the use of some software and files of great weight that I commonly use in my work. I am referring to the AUTOCAD 2018 program for architectural drawing, which requires a lot of graphic memory and the generated files corresponding to urban plans (.DWG), structural models in 3D format,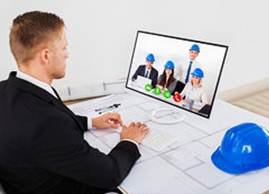 road infrastructure (.DWG, PWPT format, PDF), animations ( Mp3, Mp4); In addition to real-time data transmission through my intelligent team. They contain information that is quite difficult to exchange or share on the network since it requires a lot of storage space, as well as a considerable bandwidth that guarantees data loading. Sometimes, connection problems affect my work rhythm.

NOIA NETWORK: A SOLUTION FOR DATA TRANSFER.
NOIA is an infrastructure based on BlockChain that allows the processing and distribution of content safely and efficiently.
It uses the available bandwidth of the CPU to create a distributed layer that maximizes the transfer of data through the internet.
It consists of a decentralized platform that applies next-generation products that include:
File sharing protocols peer to peer (P2P)
Artificial intelligence (AI)
Blockchain technology
Each computer subscribed to the platform will serve as point of presence (POP) for the caching of web content through local Internet networks around the world.

KNOW MORE OF NOIA NETWORK AND HOW IT WORKS!
It is a distributed network (CDN), based on a layer of intelligent contracts subscribed in blockchain, composed of a set of nodes that add high performance.
Edge nodes are executed using the native data delivery protocol (CSL).
It contains a Middleware for optimization, a layer specially designed so that any website or web application can make its content delivery more efficient, regardless of whether its infrastructure is a traditional or decentralized model.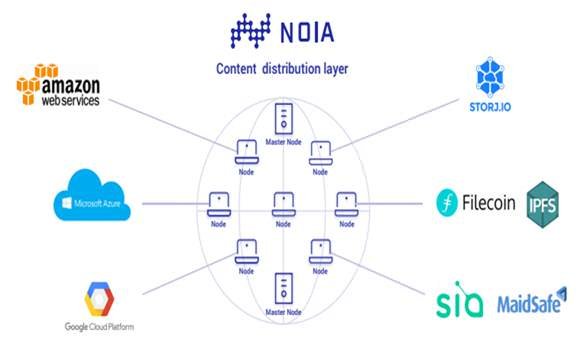 HOW WILL NOIA NETWORK ACCEPT BY THE BANDWIDTH MARKET?
The way to maximize the bandwidth of NOIA NETWORK, is to use the available space of computers, smart devices, data storage centers, subscribed to the system to create a cached storage layer, capable of processing and distribute the information on a global scale.
Its decentralized feature allows its use to be free and its infinite applications in blockchain, providing global solutions under a reliable governance system.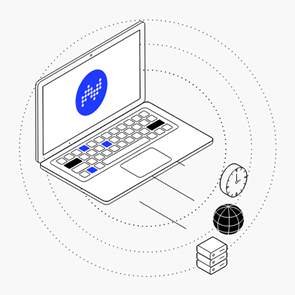 A few days ago, I asked myself a very interesting question:
HOW COULD NOIA NETWORK COMPETE WITH OTHER SIMILAR DECENTRALIZED COMPANIES THAT ALREADY EXIST IN THE MARKET?
I must quote the incredible response I got through a comment, from the excellent NOIA team:
"There are many similar decentralized solutions from the first sight, yet most of them are very different once you dig into their technology. From business side, NOIA is more partnership than competing focused. This approach is better for everyone." (NOIA's Telegram administrator) https://t.me/NoiaNetwork/
So I managed to understand that NOIA NETWORK is really a taxpayer service for the independent user and for the companies, and not, a commercial product like others commonly offered in the network.

WHAT IS THE CONTENT DISTRIBUTION NETWORK (CDN) AND THE DATA DELIVERY PROTOCOL (CSL)?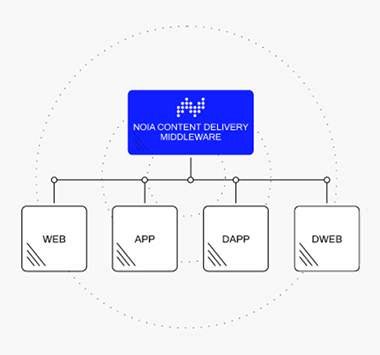 CONTENT DISTRIBUTION NETWORK
A CDN is nothing more than a network of computers distributed at several strategic points in order to make it easier for users to access and maximize bandwidth.
Each computer acts as a computing node that stores copies of the data so that the client, according to its location, can connect to the nearest computer and access the information stored in cache, without saturating the central servers, avoiding the funnel effect which usually collapse the system.
The contents mostly handled correspond to:
Multimedia files
Software
Web applications
Real-time communication systems
Databases, routers, home computers
Other content delivery components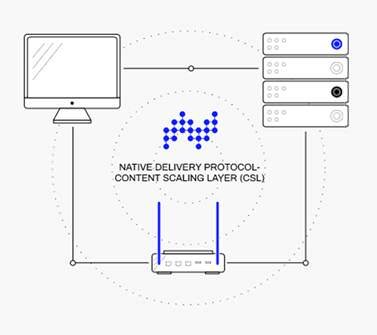 NATIVE DATA DELIVERY PROTOCOL
The data delivery protocols are a set of rules or mediating rules which are carried out the transfer of data in a certain platform.
Its purpose is to make the exchange of information an efficient process with guarantees. The delivery protocol a reordering of information to achieve priorities in the transfer according to the type of file, its complexity and its weight; managing to avoid the funnel effect.
NOIA NETWORK uses the CSL protocol to create a distributed cached storage edge network that allows fast delivery, reducing maintenance costs and guarantees as each node is replaced or replaced with one in case of failure; this makes the service uninterrupted and scalable.
The available bandwidth and storage capacity of each device generates the bandwidth that supports the network; so the user only with staying connected to the internet is already opting for the benefit and contributing with other users making the system adapt to future demands as the ecosystem grows.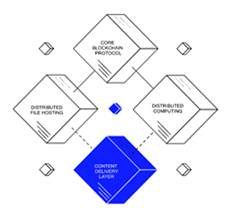 Blockchain based delivery layer integrable to web / app or dapp architectures
Of course, like all average users, we hope that the system offered by NOIA is compatible with our hardware, software and other products that we use to navigate the Internet.
How does NOIA NETWORK achieve this goal?
Of course through its architecture built on blockchain.

The interoperability achieved by the system allows the application of any CDN or web / dapp hosting product.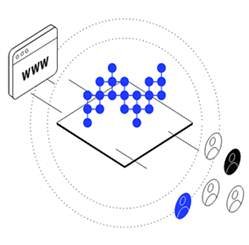 The service is integrated with infrastructures based on the traditional cloud or applications distributed in blockchain; has the ability to nest layers of content with access available at all times, the storage devices of the client will have optimal performance from the same time it is connected. Its scalable system allows developers to contribute their technological proposal without interference since the Dapps will have enough storage space and enough bytes to load their data correctly.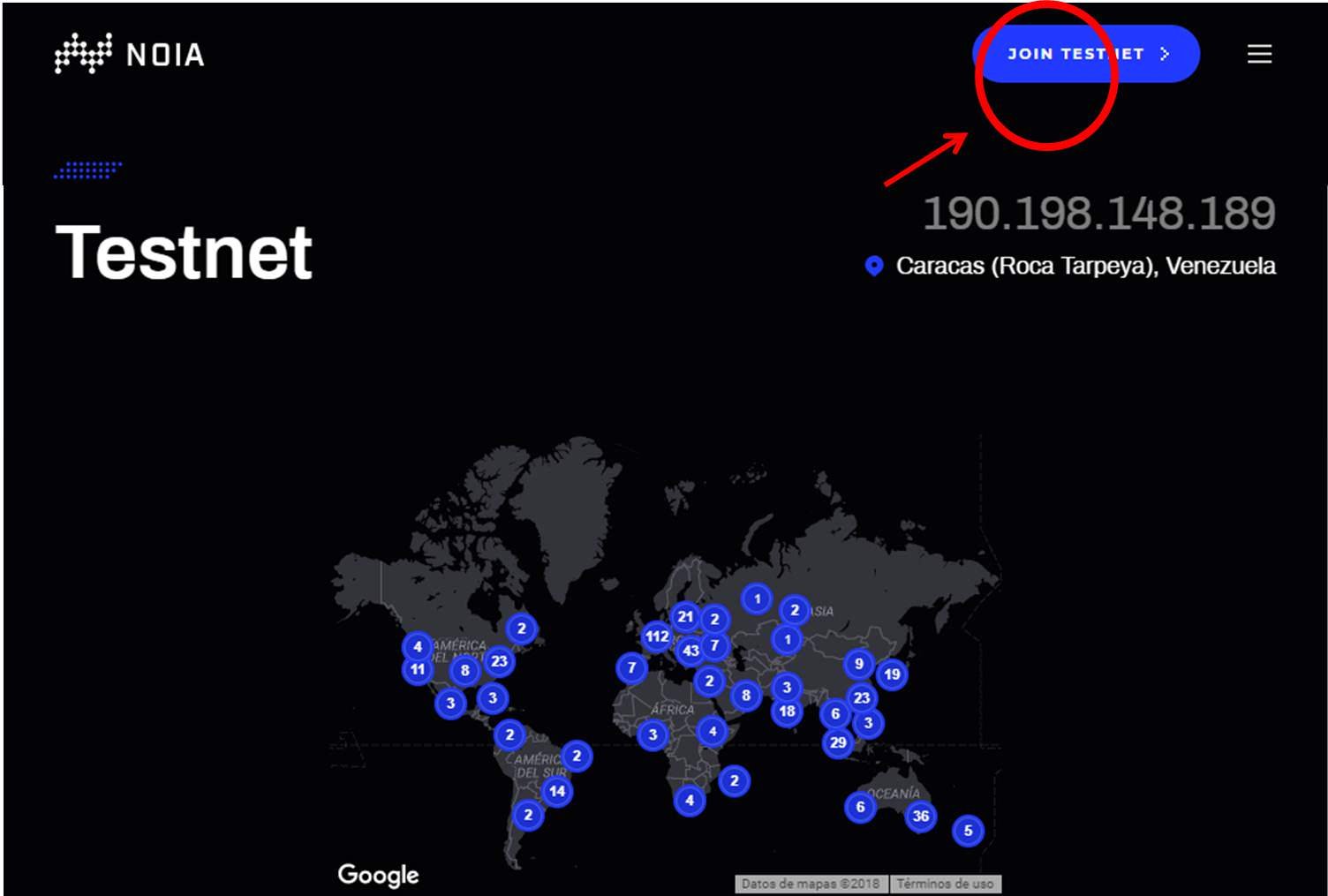 We're still looking for something; We have to find the litmus test that makes us trust and allows us to have a full user experience where we see our data flow correctly.
Definitely to get to the point of more reasonable conviction we have to try the TESTNET NOIA NETWORK; The test that will make you change your way of surfing the internet, at the same time you can earn some extra money without making more effort, just by contributing with the available space of your CPU, which you do not use.
Without further details let's start by subscribing, go ahead !!! ...
For this step I will only guide the reader to the instructions of use in such a way that it can be documented enough before proceeding to the subscription, which he must do very carefully to then make his personal decisions about it.

Here you can see how the NOIA nodes are distributed on a global scale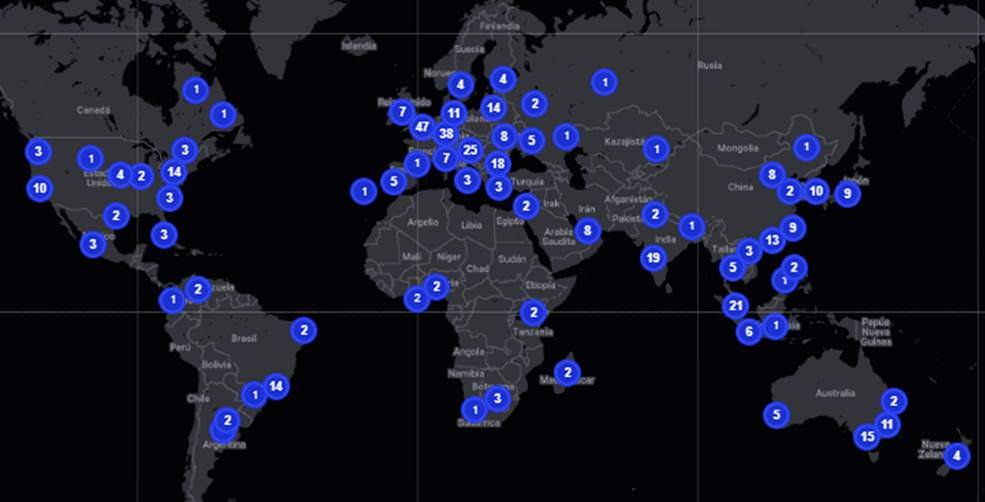 You can also view the Total number of subscribed nodes, the active nodes and the available storage space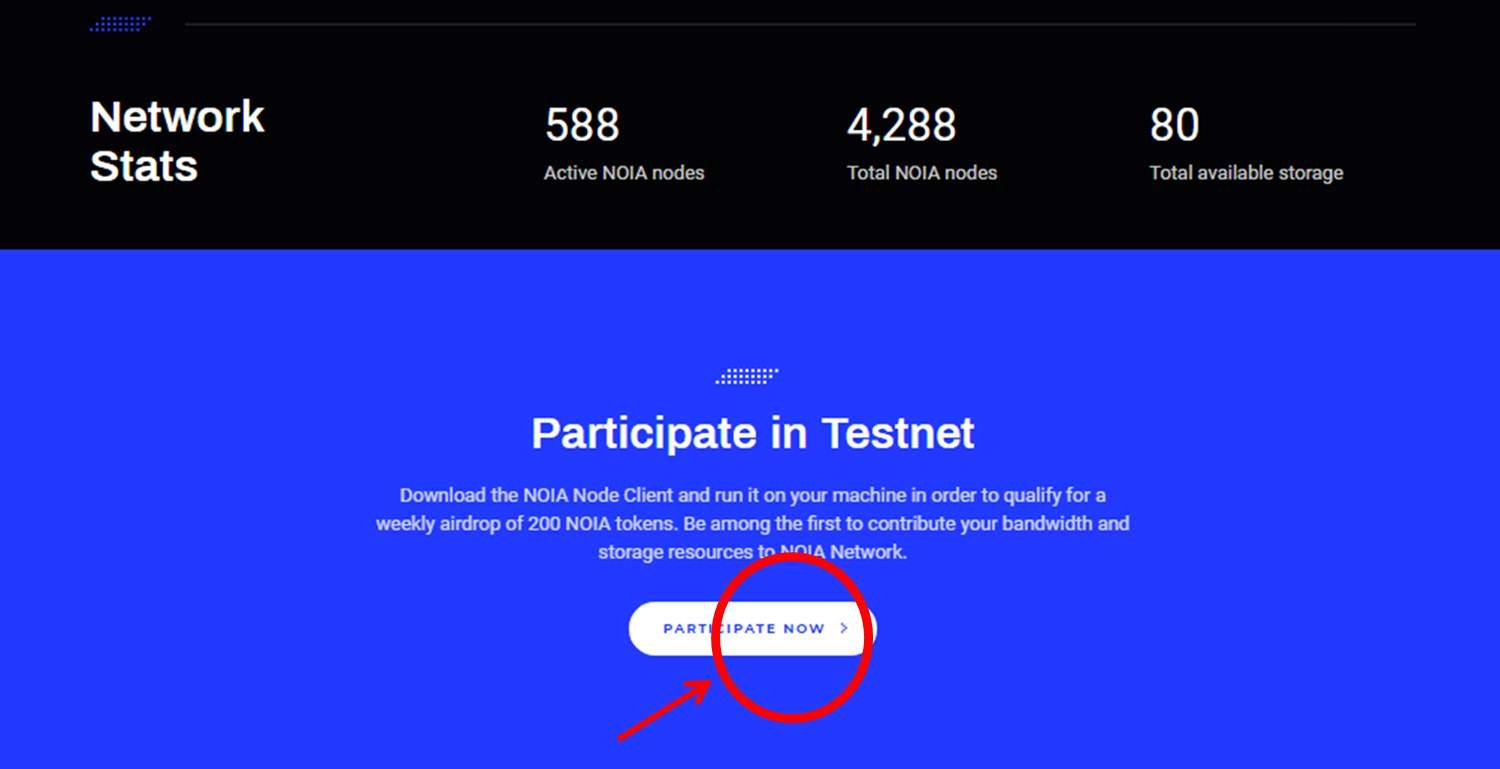 Remember to read the instructions very well you are about to make a very important decision
INSTRUCTIONS TO JOIN THE TESTNET
The 1st phase of NOIA Network Testnet is live. We are inviting 2,000 peopleto participate by deploying NOIA nodes on their machines. To incentivize participation, we will be rewarding each participant with 200 NOIA tokensevery week. Anyone that fits the criteria may join and help the network.
Instructions
Sign up on NOIA Network dashboard and complete your KYC application in order to get approved and therefore qualify for the Airdrop.

Visit NOIA Network GitHub page and follow instructions there to download the NOIA Node Client software and install it on your machine.

In order to qualify for the weekly Airdrop, your node:
Must be properly configured (ETH address in KYC application must be the same as the ETH address in your Node
settings).

Must have the 8058 UDP data port and 8048 TCP control port opened.

Must be up and running for at least 72 hours a week (aggregate time).

Timer resets every Friday at 12 pm UTC.
You can start running your node today, even if your KYC application hasn't yet been processed — the time will be recorded and accounted for later.

You will be given a unique referral link. Share it with your friends and increase your weekly rewards of NOIA tokens. Log in to NOIA Network dashboard to learn more.
Have questions?
Feel free to reach out to NOIA Network community managers on Telegram.
Disclaimer
NOIA Network reserves the right to change details of Testnet participation conditions / instructions / requirements. Testnet participants will not receive any tokens until the Token Generation Event. The record of each participant's payouts will be kept on our database until the Token Generation Event, after which the tokens will be distributed.

Once subscribed to NOIA NETWORK, you can access your MEDIUM account by logging in with some of your accounts in: Google, Facebook, Twitter or email. Here you will find the latest NOIA news as well as interesting information about the TESTNET.
Finally, I will recommend you to join the NOIA conversational room through Telegram. Where your excellent team of professionals will answer each of your concerns.
I hope that this material will support the user to
Start your experience in the
TESTNET offered by NOIA NETWOK

NOIA Team: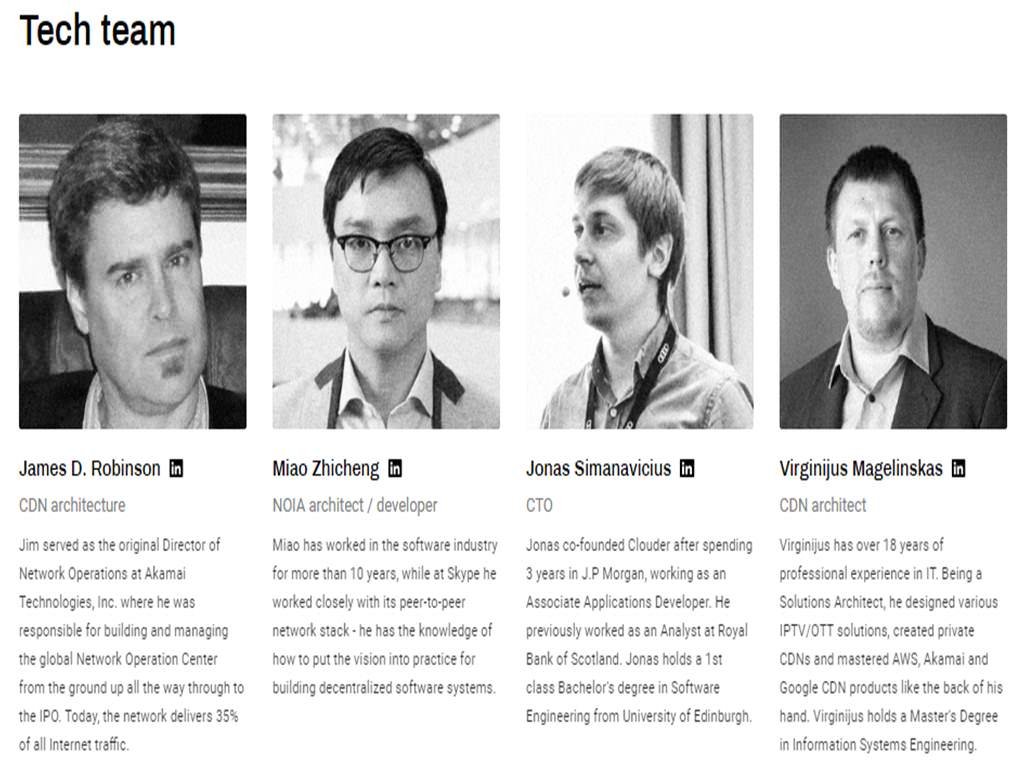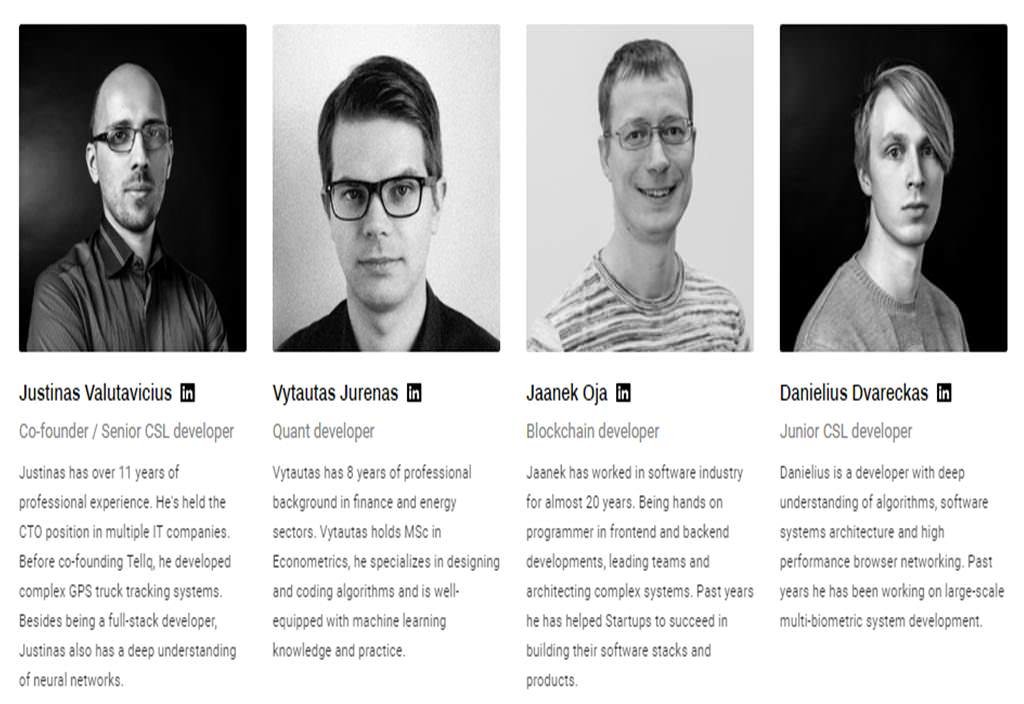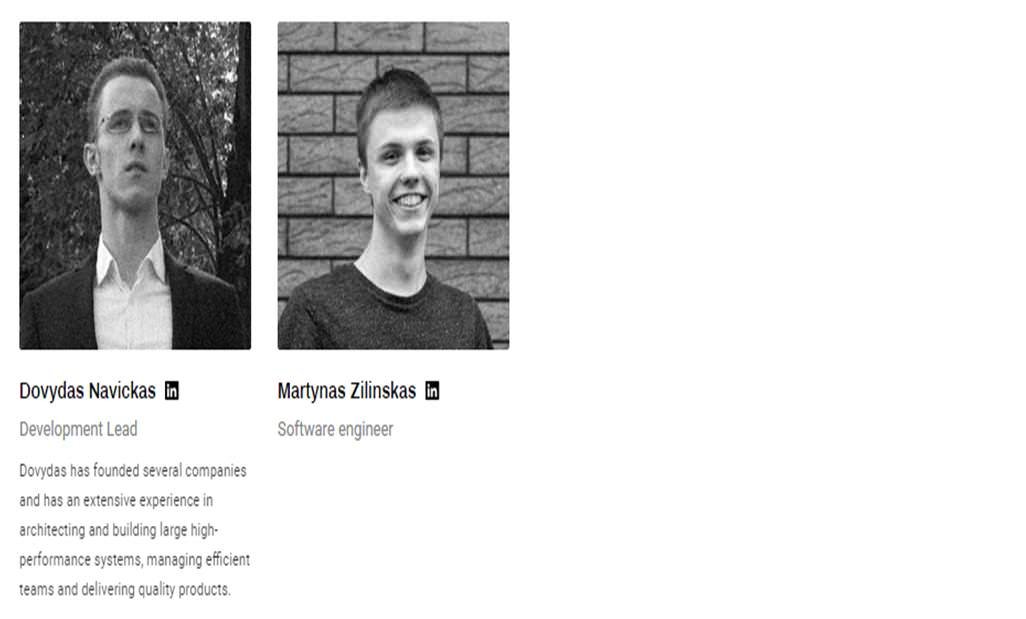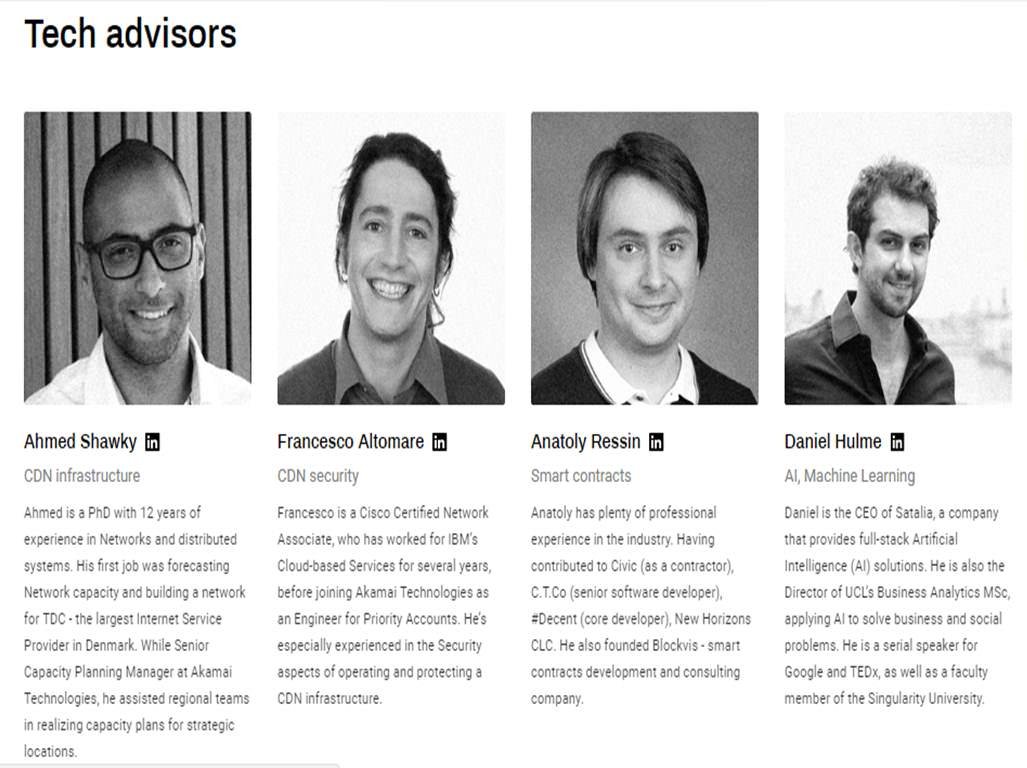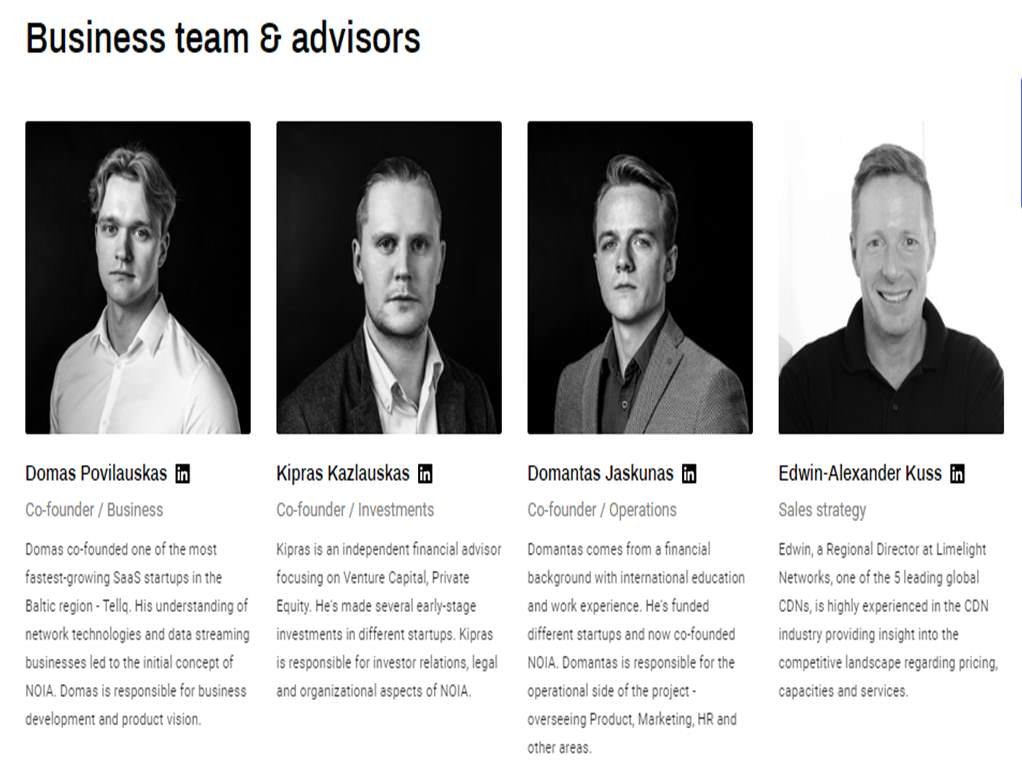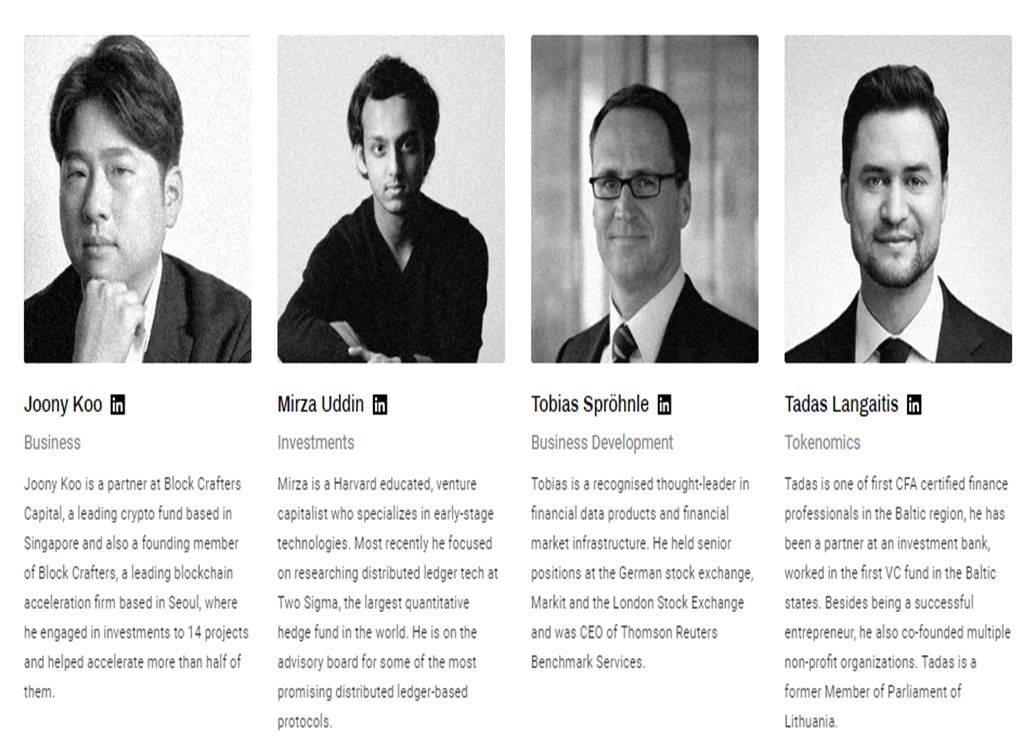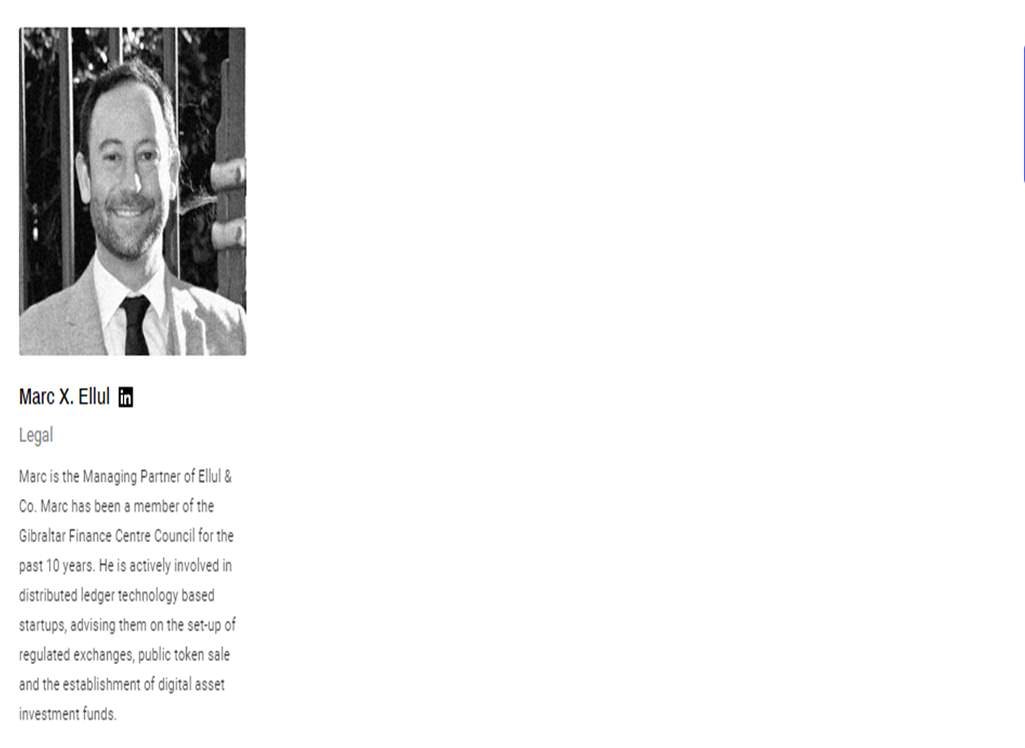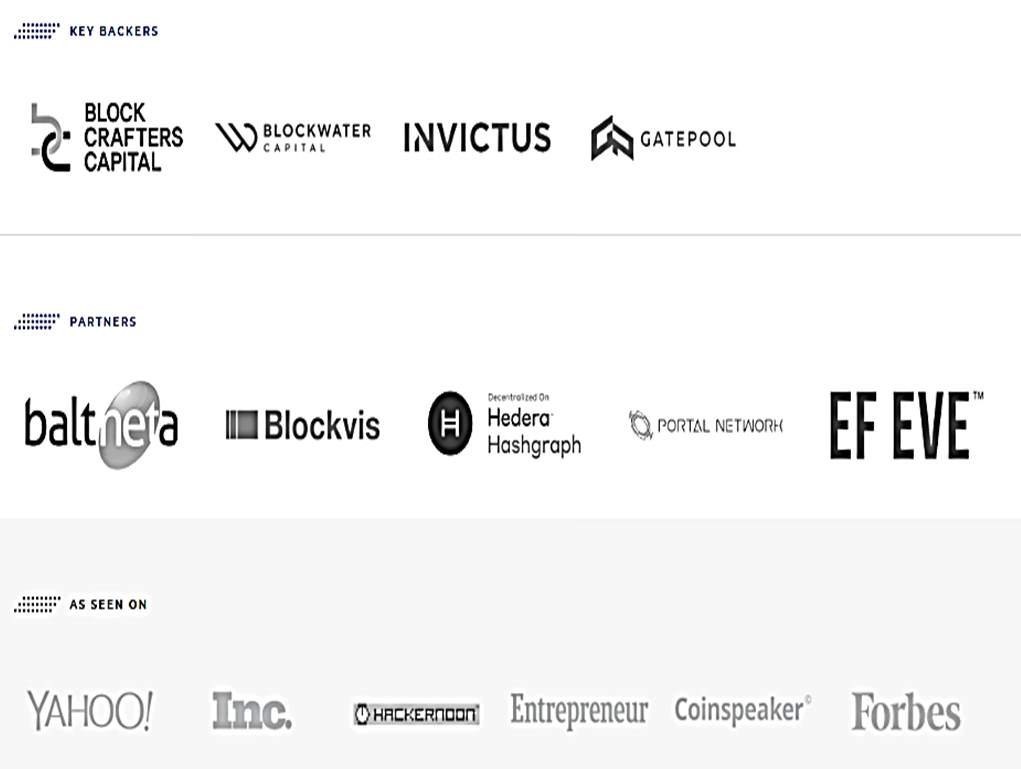 You can watch these videos to get more information about the latest NOIA NETWORK updates:



More Information & Resources:

All the images were obtained from the official website of NOIA NETWORK: https://noia.network/
Except: 4, 5, 6, 7
Video source: src