Introduction
The Cryptocurrencies sector is a fairly new field. So little research has been done to understand it well. I believe that the classification of cryptos is an important step towards that. After spending about 2 years of reading and researching cryptos, I have come up with this taxonomy. I believe that cryptocurrencies can be classified into 7 major types:
Currencies.
Platforms.
Asset-Backed.
Infrastructure.
Equity, Share, Power.
Applications.
Scams.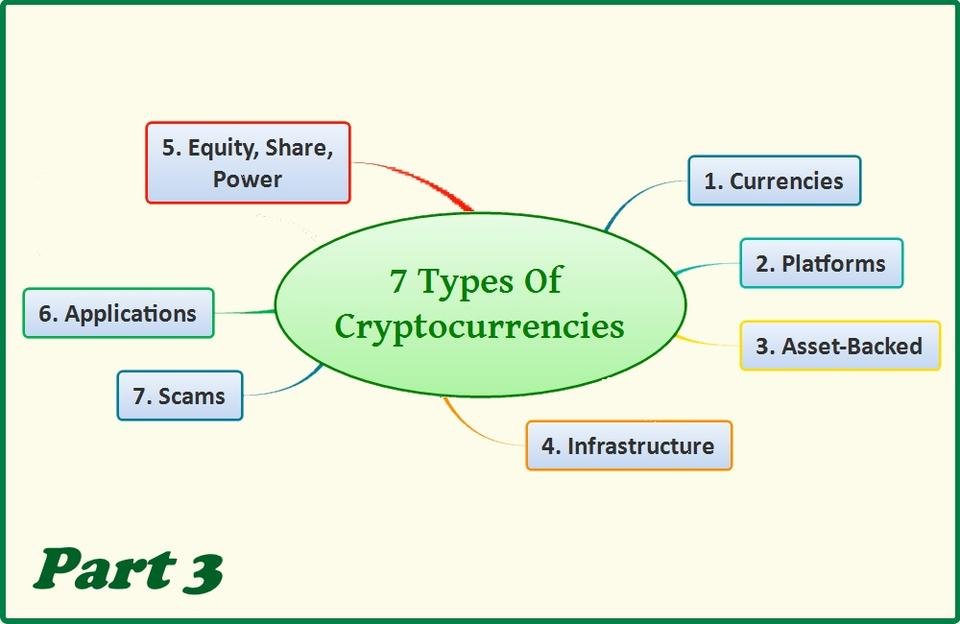 I have talked briefly about the first three in Part 1, and I have explained the fourth type (infrastructure tokens) in Part 2. In this article, I would like to talk about the last three types.


5- Equity, Share, Power
Some of these coins give the owner some kind of ownership of the project. It is like a share of the company. Other tokens would give you a share of the profit only, not ownership. An example of such tokens is the KuCoin Shares token (KCS) issued by the KuCoin exchange. The exchange gives the owners of KCS a share of the fees they collect.
Another interesting example is Primalbase. Primalbase is targetting the office rental market.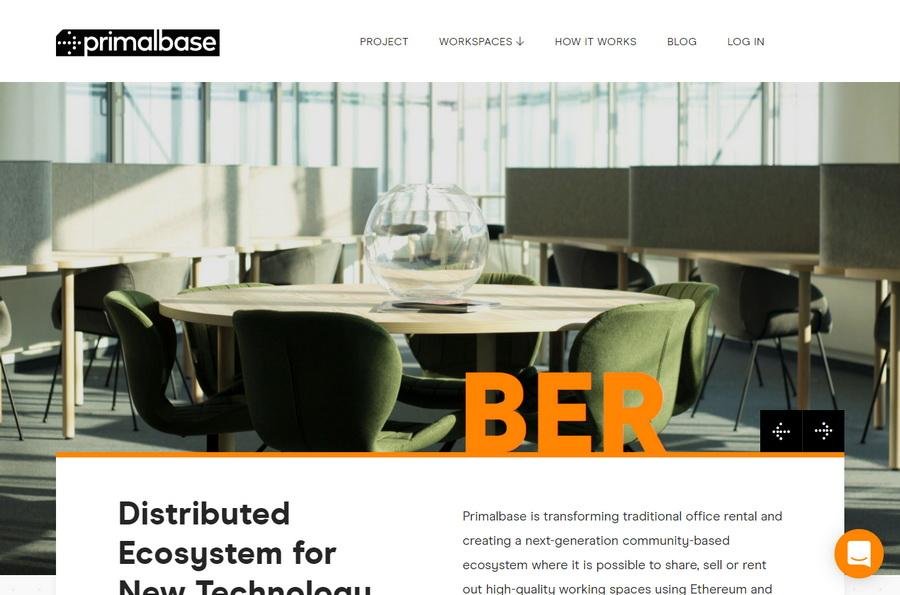 Owning a Primalbase token entitles you to a lifetime membership in one of Primalbase's coworking spaces. If you did not need the workspace, you can always make money by renting your token.
Some coins give you management powers. They let you vote on important decisions. The perfect example of this is Steem. The more Steem you have the more power you get. Bitshares and EOS share the fundamental concept too.
Another important example is the NEO token. According to the NEO white paper:
NEO has two native tokens, NEO (abbreviated symbol NEO) and NeoGas (abbreviated symbol GAS).
NEO, with a total of 100 million tokens, represents the right to manage the network. Management rights include voting for bookkeeping, NEO network parameter changes, and so on.

6- Applications
Those are projects that run on top of platforms like Ethereum. They use the resources made ready by the platform instead of building their own blockchain. Most ERC-20 projects fall into this category. Waves platform has been active in this area too.
Some interesting examples include:
Games projects like Crypto Kitties
Financial projects like Populous and Veritaseum.
IoT projects like Waltonchain and VeChain.
Prediction prjects like Augur.
Advertisement projects like Basic Attention Token (BAT)
MyTrackNet which is a blockchain-based geo-tracking application.
Decentralized computing projects like Golem.
Those are just examples. The list of such would be so long. The blockchain technology offers excellent solutions to many problems. So, many companies and startup are trying to benefit from it.

7- Scams
Those are projects that you need to be careful from. The most obvious example is BitConnect. Other noticable examples include Ifan and Pincoin. Those two scam projects were able to steal an alleged $660 million in tokens.
The golden rule here is: If it is too good to be true, it probably is.

The Line Between The Types Is Fuzzy
Many crypto projects have the qualities of more than one of these seven types. For example, ETH is a platform and a currency. Our beloved Steem falls into the Power and the Applications category. Moreover, the SBD token is so similar to Asset-Backed coins. In addition, with the inception of SMT's, it will become a platform!

If you liked this article, please upvote, follow and resteem. Please, share your thoughts in the comments too. I usually upvote good comments. However, do not spam. You will probably be flagged.
---