It is another moments of greens and rise in value at Cryptocurrency markets right now as Bitcoin, Etheruem, Steem, SBD, Bitcoin Cash, Lite Coin, Ripple, Monero among others are having a great fight, pulling back out of the downtrend zone. My previous posts have been reporting about the volatility of the cryptocurrencies in recent times.
Blockchain technology is still in its development state, and this fact is responsible for the volatility of cryptocurrencies. This volatility has caused some tension in markets as many investors are being forced to sell their coins out of fear of the recent downtrend of Bitcoin and Altcoins in general. However, the current reports I'm bringing to you right now give reason why cryptocurrency investors should expect a bright future.
I am @abdulkelly, a cryptocurrency enthusiast who is devoted on bring to you his original analysis of the developments in coin markets. Stay with this blog for high quality analysis on Crypto markets. Please read on.
Bitcoin price keeps surging up. At this rate, one can see it that the famous coin is not a burble that's bound to burst. Instead, it's the basis for the blockchain generation. My previous post reported a staggering $10,124.49 on Coinbase, a price that got 2.53% rise in value in 24hrs. What's more? This coin is currently valued at $10,746 which implies another +9.14% rise in value in 24hrs. What a great news!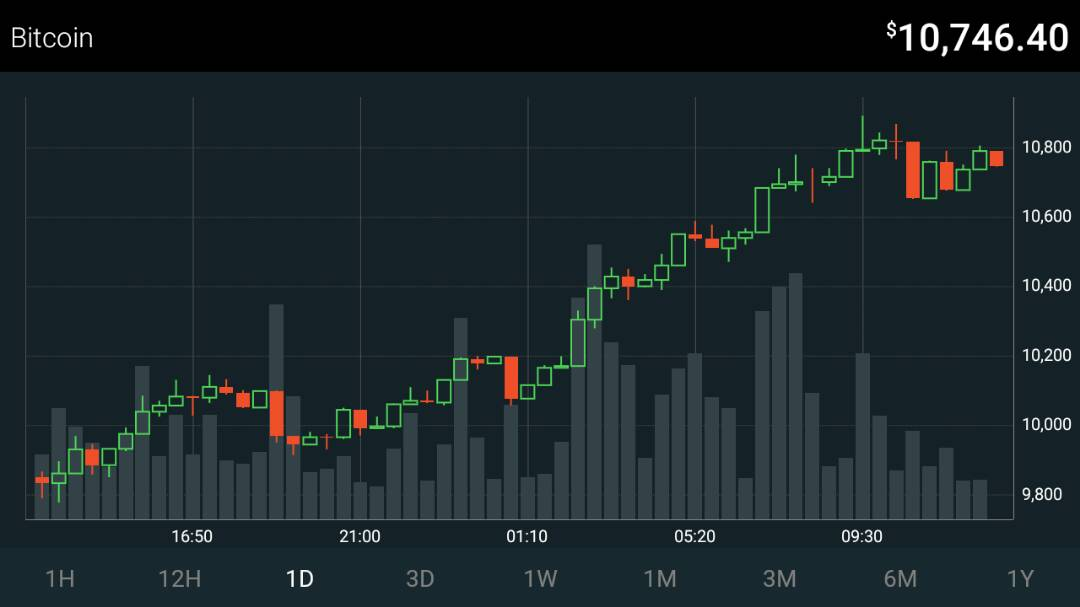 Bitcoin current chart.
Bitcoin Cash is giving a good chase following Bitcoin in the coin market. It's currently valued at $1,534.80 with an overwhelming +3.91% rise in value in just 24hrs. This is better compared to its price in my previous post at $1,477.64, a price that showed 6.57% rise in value just 24hrs earlier. This coin is seen as the leading altcoin and is getting more famous with more market cap and invevestors every single day. Check below BCH current chart on Bitbay.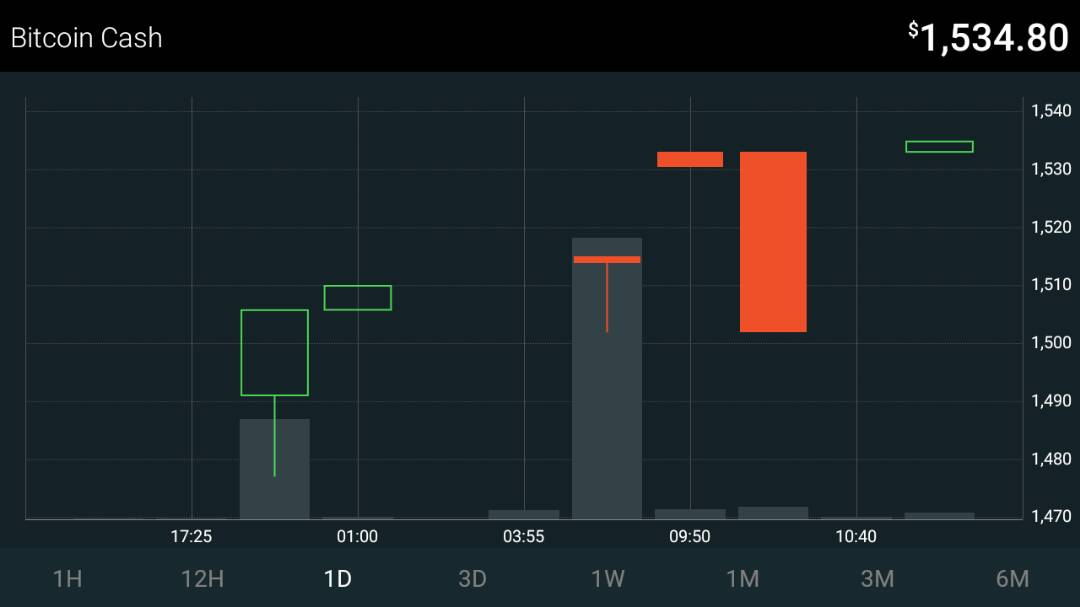 Bitcoin Cash current chart.
Ethereum is also having a great day. Sitting on ****3.83%** rise in value in 24hrs, this altcoin is currently valued at $958.79. That's an amazing rise in value compared to what it was on my previous post 19hrs ago ($929.85). See its current chart below.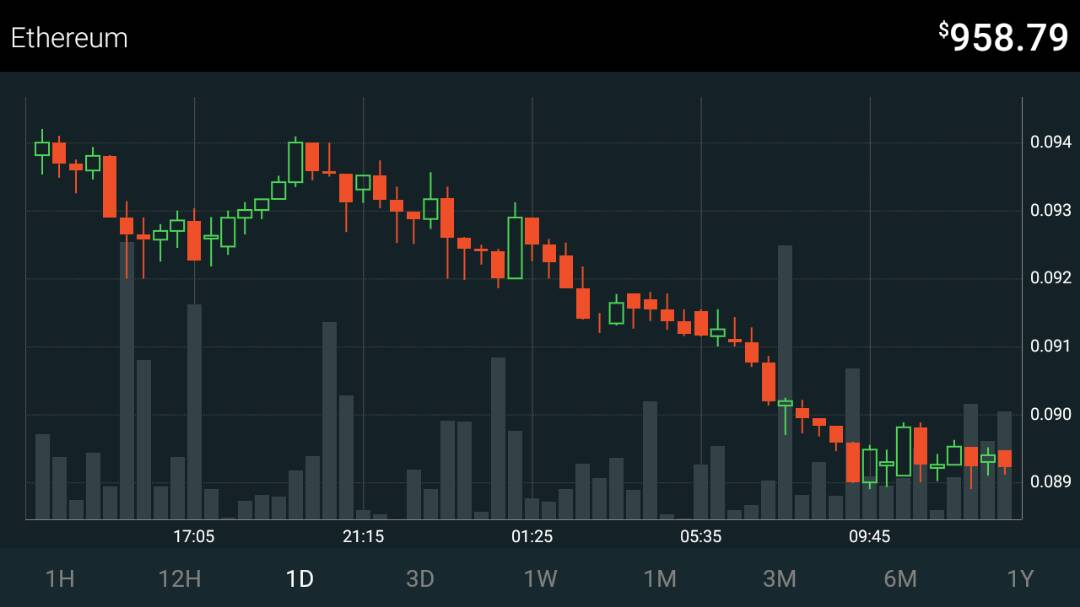 Ethereum current chart.
The Steemit blockchain rewards currency is having a great day. It's finally our of the tough times it had yesterday fighting in the downtrend zone. It's currently valued at $4.40 meaning it's sitting on 5.18% rise in value in 24hrs. Check the current chart below.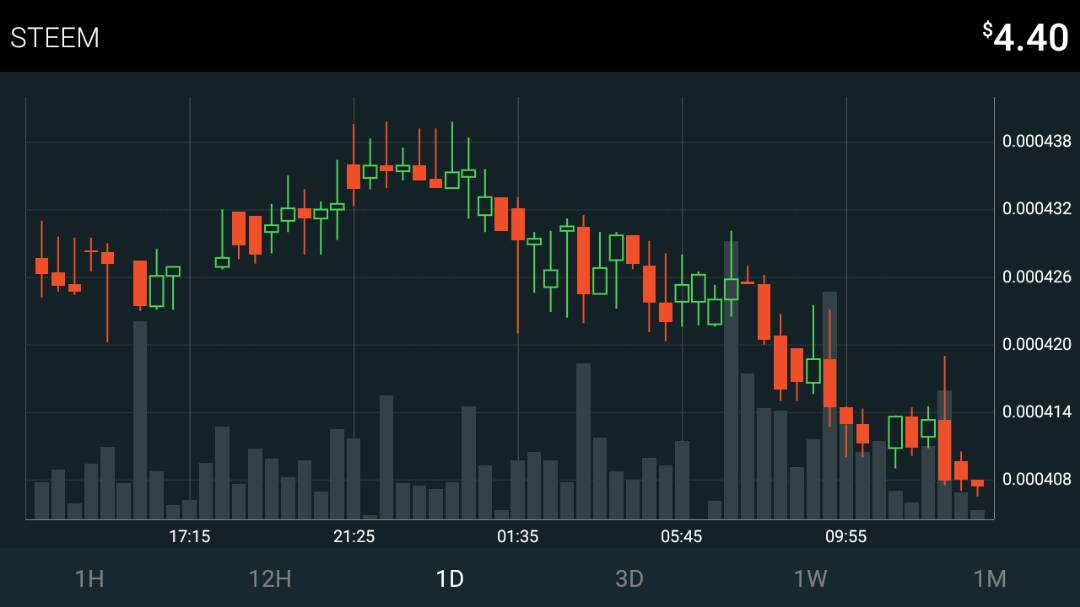 Steem current chart.
Steem Dollar has been having a better time in recent days. Although still volatile (every crypto is), its showing signs of climbing to another height soon. it's currently priced at $5.35 which implies 2.70% rise in value in 24hrs. See the current chart below.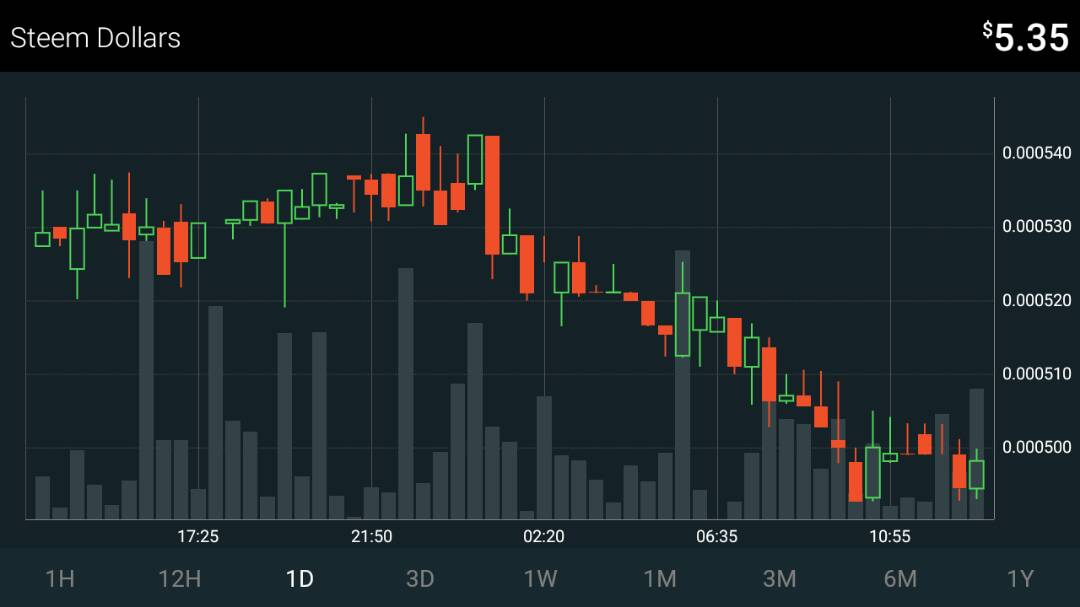 SBD current chart on Bittrex.
Lite Coin is the next coin on my watchlist today. The rise in value is steady and it also shows signs of climbing to new heights. It's currently priced at $226.49 on Poloniex implying 3.15% rise in value in 24hrs. Great news! See its current chart below.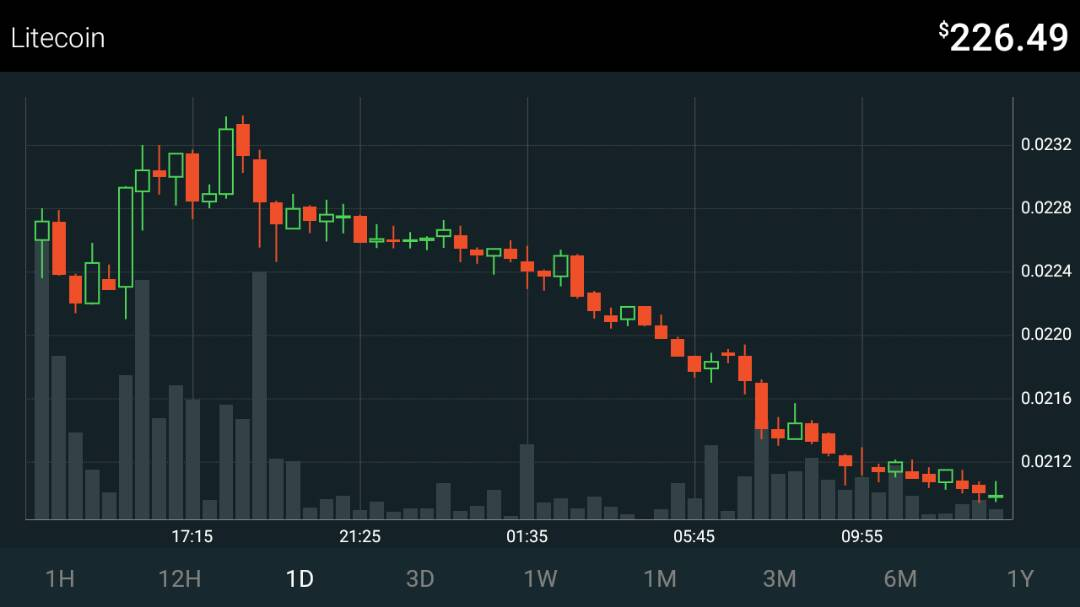 Lite Coin current chart.
Monero is having the best day among its pairs as it currently enjoy an amazing 12.97% rise in value in just 24hrs. Its currently priced at $321.30 on Poloniex. See the chart below.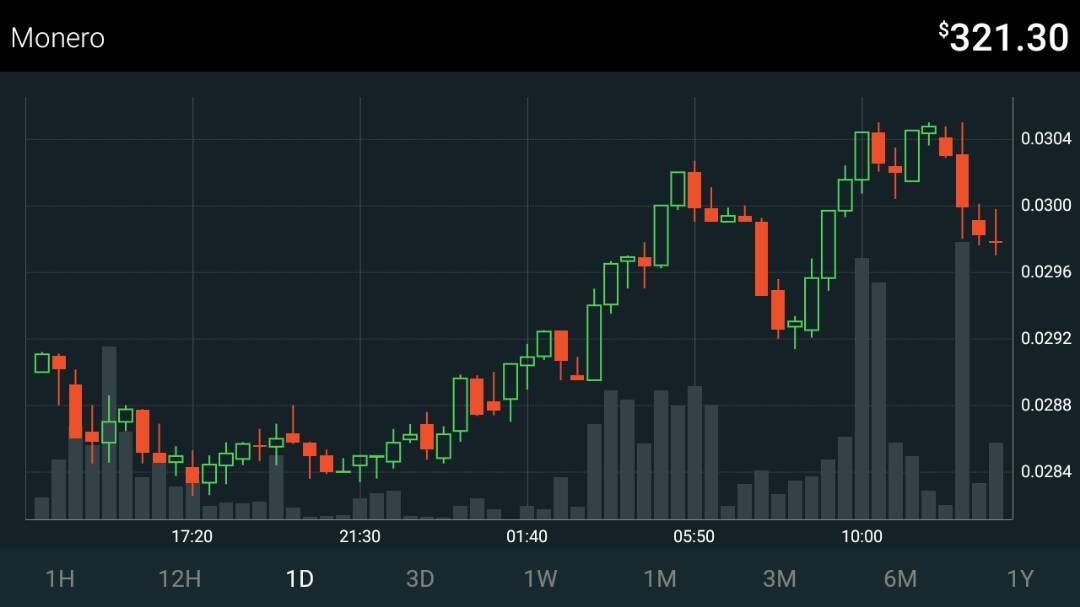 Judging from the current nature of the technology behind Cryptocurrency, these values may change (rise or fall) at any time. However, this is the latest gist from the coins markets.
Thanks much for your time. Follow this blog for more latest reports.
---
I have high regards for Upvote and Comments
---
Happy steem!